DANCE CLUB
Wildcat Lounge
15 W. Ortega St., 962-7970
No place else offers this kind of variety. Sunday night is gay night, Monday local bands, Tuesday guest bartender (maybe it will be you!), Wednesday more bands, Thursday college night, Friday Gavin Roy, DJ extraordinaire, and Saturday it's therapy, i.e., House in the house. Sometimes there are go-go dancers; there's always a "jeweled" bar and salubrious intoxicants served with generosity. Long ago it was a dive your cat could not drag you into—but now they have things even he would dance around.
FINALIST: EOS Lounge
PLACE TO HEAR LIVE MUSIC
SOhO
1221 State St., Ste. 205, 962-7776
Perhaps one of the most impressive reasons to honor this award winner is that it used to be routinely won by either the S.B. Bowl or the Arlington. SOhO's always been great, but for the last two years, with the impressive list of guests brought in by the club for older fans and the younger-oriented Club Mercy, SOhO is suddenly on the map of indie, international, jazz, and even country fans. This year, I saw Built to Spill, fulfilling a decades-long dream, but also Beach House, Yeasayer, and A.A. Bondy, not to mention the fabulous Gardens and Villa from outta Westmont. It began as a comfy cozy showcase and it's become world-class rock venue.
FINALIST: Santa Barbara Bowl
GALLERY
Sullivan Goss – An American Gallery
7 E. Anapamu St., 730-1460
"Our mantra when we first opened was to represent the whole scope of American art, from Hudson School realism to the most abstract expressionist works," explained Frank Goss, the man who saw this little bookstore and print shop maintain and flourish in a city where galleries die faster than restaurants. "I'd say a third of our support comes from local collectors, another third from the general population of California collectors, and the last third is national and international visitors. We've been very fortunate," said Goss.
FINALIST: Waterhouse Gallery
MUSEUM
Santa Barbara Museum of Art
1130 State St., 963-4364
It's a little museum that can bring a whole community together, as evidenced by the huge success of the summer Nights celebrations that brings the spritz of a great nightclub into the nearly sacrosanct halls of masterpieces in silent conversation with the hands of time. This year, a lively collection of pop-y Korean photographs arrived on the heels of a dazzling summary of 19th-century European art drawn from Baltimore's Walters Museum. This next year we're holding our breath for a large look at American art, from Modernism to contemporary concerns—oh, and we can't wait to hear which bands they pick for the hot summer nights of 2011, either.
FINALIST: Santa Barbara Museum of Natural History
DANCE COMPANY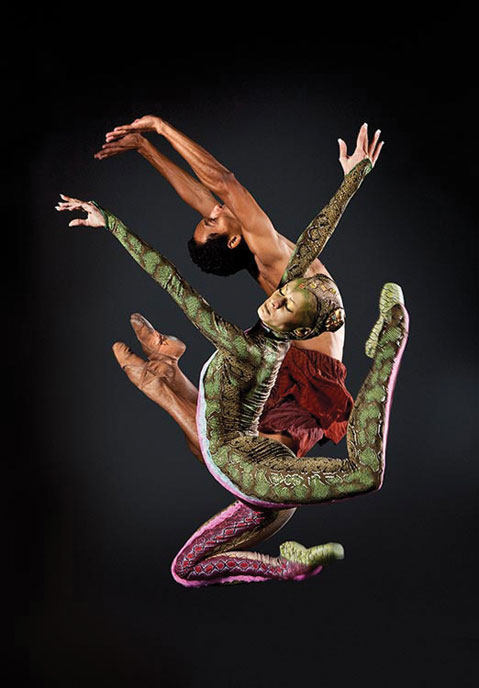 State Street Ballet
2285 Las Positas Rd., 563-3262
Rodney Gustafson's professional company had a busy year from the breakout new Nutcracker to the entertainment of Sir George Martin, the fifth Beatle, come to town for a big show entitled Love, and next year their season includes Romeo & Juliet and Carl Orff's tuneful and slightly scandalous (if done right) Carmina Burana. But that tells very little of the story: SSB will do a number of special performances, including Appalachian Spring and Jungle Book, besides which, as we sleep snugly in our beds, the group tours extensively taking State Street culture from coast to coast.
FINALIST: Santa Barbara Dance Arts
THEATER COMPANY
Ensemble Theatre Company
914 Santa Barbara St., 962-5400
"We're always excited to win," said Jonathan Fox, Ensemble's executive artistic director. "It's great to know that the community is out there voting for us." His formula is not complicated. "We bring in the best talent from around the country—great actors and great designers. But I hope the audiences vote for us because we bring in interesting work and high-quality productions. We're very proud of the vote."
FINALIST: PCPA Theaterfest
CLASSICAL ENSEMBLE
Santa Barbara Symphony
1330 State St., Ste. 102, 898-9386
"We are thrilled to win," said John Robinson, executive director of the Santa Barbara Symphony. Now serving his fourth and, sadly, final year (he'll be moving up to the Bay Area) with the orchestra, he's seen through a change of directors—from Gisèle Ben-Dor to Nir Kabaretti—and a major switch of venue from the cavernous Arlington to the gilded splendors of the newly redone Granada. "We're so happy to win that we're going to celebrate with Beethoven's Ninth, at the Granada. The production will feature 150 voices from three vocal ensembles. It'll be so big some of the singers will have to come off the stage, and it will be the first Ninth in the new Granada, just to thank Santa Barbara."
FINALIST: Camerata Pacifica
COLLEGE NIGHT
Baja Sharkeez Mesquite-Mex Broiler
416 State St., 963-9680
"That's awesome," said Sharkeez general manager Ryan Leeper, lord of the vast drinkers' indoor playground on lower State. "I think they like us because we keep the place lively and the drinks cheap," he said, balking at anything more in the way of success analysis. "Well, we have theme parties, those are popular. We're absolutely happy to be voted the best," he said.
FINALIST: Sandbar Mexican Restaurant & Tequila Bar
PLACE TO SHOOT POOL
Dargan's Irish Pub & Restaurant
18 E. Ortega St., 568-0702
"That's lovely, thanks so much," said Paul Dargan—imagine the soft brogue—owner of the tucked-away pub, restaurant, and pool hall behind the Metro theater downtown. "I think we've won it three times in a row, and where I come from, if you win a trophy three times you own it. So what do you say?" he laughed. "I think they like us because we have a cozy little bar with a great jukebox. We're delighted to win it so many times in a row. But you know, I do think it's a good idea if we get the award permanently."
FINALIST: Don Q Family Billiard Center