Arts & Entertainment
Massive Attack Closes Out 2010 Bowl Season
New Noise Co-Presents Double Bill with Thievery Corporation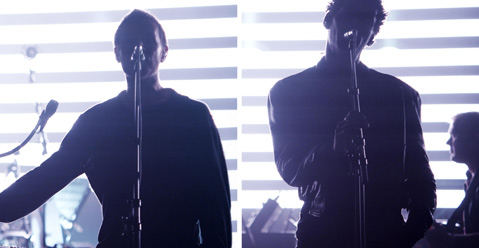 In a weekend as musically action-packed as this one, it's tough to plan ahead, and even tougher to guarantee what shows we'll be raving about come Monday. But even so, Friday's Massive Attack/Thievery Corporation double bill is the hands-down exception. The early show, which closes out this year's lengthy S.B. Bowl season, is arguably one of the year's biggest highlights, boasting full sets from two of electronica's longest lasting and most relevant names.
For Robert "3D" Del Naja, one half of the Bristol-based super duo Massive Attack, the night means even more. Some 12 years into his at-times volatile relationship with fellow deejay Grant "Daddy G" Evan Marshall, Del Naja seems happier and more inspired than ever. And with the release of this year's Heligoland, it's no wonder. The album, Massive Attack's first since 2003's 100th Window, marked a perfect mixing of old-school and new, and featured vocal collaborations with everyone from the Gorillaz' Damon Albarn and TV on the Radio's Tunde Adebimpe to longtime MA contributors Martina Topley-Bird and Guy Garvey. In addition, it spawned a whole new generation of Massive Attack fans and reinvigorated enthusiasm in those who have been following the band since its start, long before the "trip-hop" genre even existed. I recently spoke with Del Naja about the record, the tour, and the future of Massive Attack's still-growing catalogue.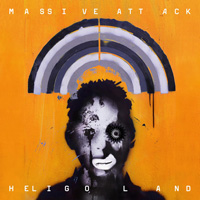 First and foremost, I feel a congratulations is in order. The record is wonderful. Oh, thank you. I've already been writing all these new song for this EP for next year, so my head's already in a completely different place.
How do you leave a project like that behind to go out and tour? [Laughs.] Exactly. That's the thing. We started touring [Heligoland] before we released it. We did it all in a kind of roundabout fashion. We toured the whole of Europe with no album, and then we put the album out and went off to Australia and the U.S.A. and did the festival thing in the summer, so it was all in a completely different way around than normal. But it was quite interesting at the same time.
You've talked about how Heligoland was this long and labored process. What was the ultimate catalyst to it all coming together? The thing is, I think there were many catalysts for the album. There was a great big stretch between this and the previous album because the album that was being written before it was, well, I lost interest in it. Toward the end of it, I was really feeling like it wasn't serving any purpose for me, so I began to put it down, and I was going to Damon Albarn's studio in London… and it changed my attitude slightly. And I said to him, as well, that I'd been working on something that was more sonically extravagant—it was more about the sonics than the songs. And on this record, on what became this album, I felt that it was more rewarding just working on the songs and stripping everything back, minimizing everything and making the songs be the reason for the existence of the sonic adventures. And that's kind of what defined it in the end.
How does that approach weigh in to what you're working on now? What comes next? The funny thing about working on the recent CD, it's faster and it's more sonically extreme than our last album, basically. Heligoland became effectively a storytelling record of songs and characters and people and voices. The new stuff we're working on is much more extreme in terms of its sound and its pace, as well.
Would you say it's a return to the more electronic stuff that seems to have dropped off of Heligoland? It's electronic. It's definitely electronic, but it's a combination. There's very fast electronic rhythms, but also there's the outcomes of these sessions where Grant works with drummers, and that's very live. … The next record's going to be quite interesting in its design and its definition.
This is quite the double bill you guys have going. Can you tell me a bit about the live show you've got planned? Well, for me, the light shows have been developing for a good seven or eight years now. It's music and information and numbers and words and news stories. It's a bombardment of information we absorb and that we are trying to project back into the space. We're dealing with political, cultural, and economic topics. It's very specific to a look I've been working on for a while now. I feel like some people feel it's part of the band, like part of the actual drama of being in the band and what it all means. And Thievery's show is very different. It will be like two different chapters in the night, you know.
4•1•1
Massive Attack and Thievery Corporation co-headline the Santa Barbara Bowl this Friday, November 5, at 6:30 p.m. as part of this year's New Noise Santa Barbara. For tickets, call 962-7411 or visit sbbowl.com.