Voices
Let's Be Fair to Our Immigrant Community
This Is What Profiling Looks Like
At a mayoral candidates' debate in 2009, fiscal conservatives Steve Cushman and Dale Francisco presented opposing views of undocumented immigrants in Santa Barbara. Francisco took the Tea Party position that they were parasites who were a terrible burden on the community; if elected he would consider raids on local businesses to apprehend and deport immigrants. Cushman stated that most undocumented immigrants are good, hard-working people who make an important contribution to our community. Who's right?
Economic Reality: Every industrialized country has seen the need to import low-wage immigrant labor to do the hardest, least attractive jobs—only this country denies them legal entry. Until recently, economic reality has prevailed. We have tolerated a porous border and not applied sanctions to employers. This policy has had the support of political elites, the business community, and orthodox economists. Even then-United States Senator Pete Wilson pleaded with California Governor Ronald Reagan to let undocumented workers into California because "the crops are rotting in the fields."
The Tea Party cry, "Deport the illegals," if applied to California's $37 billion a year agricultural industry, would provoke a depression. Opportunistic politicians now blame immigrants for taking American jobs. But the "good" jobs of the past were not lost to low-paid immigrants working in homes, fields, and kitchens—they were exported to Asia by our most respected corporations.
Moral Reality: Over the years, hard-working immigrants have established roots in Santa Barbara, raised families, and made a vital contribution to our local economy. After having, in effect, invited them to come work for us, don't we have a moral obligation to treat them with simple human respect and dignity?
They are hardly leeches. Contrary to what Francisco believes, immigrants were long ago cut off from almost all social services, including those normally available to poor working families. They pay the same sales and income taxes as anyone else of their income level. Nor did they "jump the line ahead of those patiently waiting for visas." There is no line for unskilled workers, only for those with family members in the U.S. or with special job skills.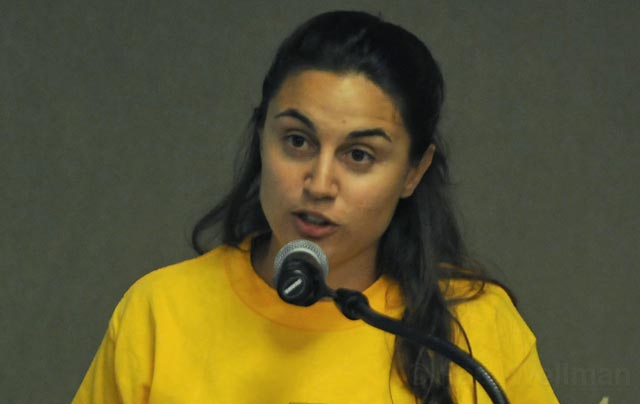 A good example of how immigrants in Santa Barbara are being mistreated is the massive impoundment of their cars by local police. PUEBLO asked for a change in the SBPD impound policy; Francisco accused PUEBLO of promoting criminality and enabling illegal behavior. However, PUEBLO has never criticized the SBPD for citing unlicensed drivers—an offense that carries a large fine. Rather PUEBLO criticized the department's misinterpretation and discriminatory enforcement of another law, a 30-day impound law intended to punish convicted DUI drivers whose licenses had been revoked or suspended, as well as drivers who had never held a driver license.
At the time that law was passed, unlicensed immigrants were given drivers licenses. But since 1994, they have been denied, so that today 80 percent of impounded cars come from undocumented immigrants who are being punished through massive 30-day impoundments and exorbitant storage fees ($1,500-plus).
There is no credible evidence that these are dangerous drivers. And, contrary to assertions by the mayor, the impound law is discretionary on the part of law enforcement, not mandatory. Moreover, its constitutionality is now before the 9th Circuit Court of Appeals which earlier held that towing a car that was not a safety hazard violates the Fourth Amendment. PUEBLO merely asked for modifications of the department's application of the impound law, in keeping with policies adopted by other police departments.
In cooperation with PUEBLO, I did an in-depth analysis that uncovered a number of police abuses. Example: the SBPD acknowledges that it is Constitutionally permissible to stop a vehicle only if it is observed committing a violation. Since random checkpoint stops indicate that less than two percent of the vehicles on the road at night are driven by undocumented immigrants, it is statistically impossible that some officers on Directed Patrols are impounding over a third of the cars they stop (usually without giving any other traffic citation) unless they are illegally targeting immigrant-driven cars for stops.
The department makes big money from impoundments through fees collected when cars are recovered. This money is used to pay overtime for the officers who participate in Directed Patrols—the program is now "self-funded." The problem of police corruption throughout California involving impoundment fees was highlighted in a report issued by the Center for Investigative Reporting that was carried by the New York Times.
Our report contains a great deal of additional information on the misconduct of certain officers of the SBPD, on the department's mistaken interpretation of state law, and on the department's failure to do training or conduct oversight on the activities of its traffic officers. The department's only response has been continued stonewalling and repetition of the same tired slogan, "None of our officers profile." The Latino community knows better, and so should fair-minded citizens with a moral conscience.