News
Coral Casino Calls Out Ty Warner
Member Committee Says He's Wrongfully Let Biltmore Guests Use Club
The Member Committee of the Coral Casino Beach and Cabana Club is alleging Ty Warner, as owner of the club, is in violation of the conditions restricting the operations of the club and its Coastal Development Permit.
The committee, which represents the club's some 500-plus members, is asking for a hearing in front of the Montecito Planning Commission to air its grievances. The encompassing issue for the committee is what they call a departure from the traditional operation of the Coral Casino — as a private, social swim and tennis club — to one that allows for infiltration by guests of the Four Seasons Biltmore, across the street from the club and also owned by Warner. The committee alleges in a letter submitted to the county Tuesday that hotel guests have "overrun the Coral Casino, destroying any private atmosphere." Warner hasn't complied with the county condition of filing reports on the usage of the club, alleges the letter from the committee's attorney, Derek Westen.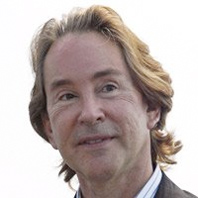 Warner also proposed a separate entrance for hotel guests to use the Tydes restaurant, but that entrance remains closed, according to the letter, and all guests enter through the main entrance and walk freely through the club. Unhappiness about the transformation of the club — originally built in 1937 — under Warner's management has existed at some level since he reopened it in 2008 after a $65-million, three-year restoration, but it crescendoed this week with the committee's formal request. Richard Monk, attorney for Ty Warner Hotels and Resorts, LLC, was unavailable for comment.