Arts & Entertainment
Novelist Lisa Fugard to Speak in Santa Barbara
South African Writer Discusses Her Novel, Skinner's Drift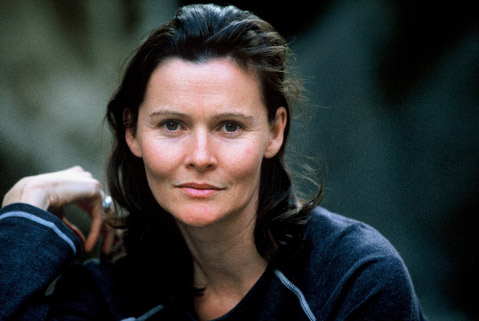 The morning I speak to Lisa Fugard, she's preparing to take her U.S. citizenship test. "One hundred senators; 435 in the House of Representatives," she recites over the phone. "I bet I know things most Americans have forgotten by now." Fugard is a writer based in Escondido, California. Her essays and travel stories have appeared in the New York Times. She was born and raised in South Africa, the daughter of writers. Yes, there's a reason her name is familiar: Her father is Athol Fugard, the respected South African playwright. This Saturday, May 14, Lisa Fugard will appear at the sixth annual Women's Literary Festival, held at the DoubleTree Resort. Though she has lived in the States since 1980, her 2006 novel, Skinner's Drift, is set in South Africa during apartheid. It tells the story of Eva, a young woman who leaves New York City and returns to her native South Africa, where she's forced to confront her past. Fugard spoke to me about national identity, the legacy of her writer parents, and the mysteries and joys of the writing process.
You started out as an actress; how did you make the switch from theater to writing? I got tired of telling other people's stories. I had stories I wanted to tell. I got to the point where I realized that my creative impulse is all about words. I was doing a play in Cincinnati and writing one of my first short stories at the same time. I'd wake up in the morning and the writing would fill me with joy, and then I would reluctantly trudge up this snowy hill to rehearsal at the theater, so it became very clear what I really wanted to do.
Your father is a well-known playwright, and your mother is also a writer. What did your parents teach you about writing? I just learned to love language. Particularly with my dad, there's this endless wordplay, this sheer delight in language and timing. Also, I grew up in an era without electronics; we lived a little way out of town, and I spent a lot of time alone. When I wasn't alone, I was with my parents, talking and engaging. The house was full of books, and I don't recall a preponderance of children's books. When I was about 12 years old, I looked at this wall of books in the house and became aware that I could actually choose books off the shelf. It was a wall full of secrets. I remember that clearly; it was so exciting.
The New York Times referred to the "nexus of violence and domesticity" you capture in Skinner's Drift. What do you know firsthand about those tensions? Growing up, I experienced the very complex relationships that white children in South Africa often have with the Africans who are hired to do domestic work. No matter how liberal the household, no matter how much respect and understanding and compassion you have for people, as a white child in South Africa, you realize quite early on that you have power because you are white. That definitely informed Skinner's Drift.
I also really wanted to write about the bush, the physical landscape, because it's so beautiful, and South Africans have such a close relationship with the land. I wanted to give people an experience of what it's like to be there, taste it, smell it, touch it. I didn't want to write a political novel, but I realized as I got into it that if you're writing about South Africa during apartheid, there are politics on every page.
Tell me about your decision to apply for U.S. citizenship. How does that change your relationship with South Africa? Wow, it's such a big question, the whole issue of citizenship: Where do you belong and what's your home? There was an interesting moment where I crossed the line and I'd been in the States longer than I'd ever lived in South Africa. That moment was tinged with regret for me. I love America—in a way it feels like my home now—yet I lived in South Africa until I was 18, so that's the stamp on me. I love living in Southern California partly because the landscape isn't in conflict with my inner world. I used to feel anxious that my relationship with that country would change if I became a U.S. citizen. So far, all my books take place in South Africa, but who knows: Maybe one day I'll write a novel that takes place in the States.
What can you tell me about your new book project? It's set in South Africa again, and I'm writing about daughters and fathers again. That's obviously something I'm interested in. This is a more urban story.
What do you plan to speak about at the Women's Literary Festival? The thing that really interests me is the whole creative journey and how books get written: the strange arisings and promptings you have, how you follow them, how one thing leads to another and suddenly you've got a story on your hands.
4•1•1
Lisa Fugard speaks at the Women's Literary Festival this Saturday, May 14, at Fess Parker's DoubleTree Resort (633 E. Cabrillo Blvd.). The event runs from 8:30 a.m.-3:30 p.m. For more information, call 968-2881 or visit womensliteraryfestival.com. To learn more about Lisa Fugard, check out lisafugard.com.