News
Lawyer with Limited Life Expectancy Gets Her Wish
Dream Foundation Helps Santa Barbara Cancer Patient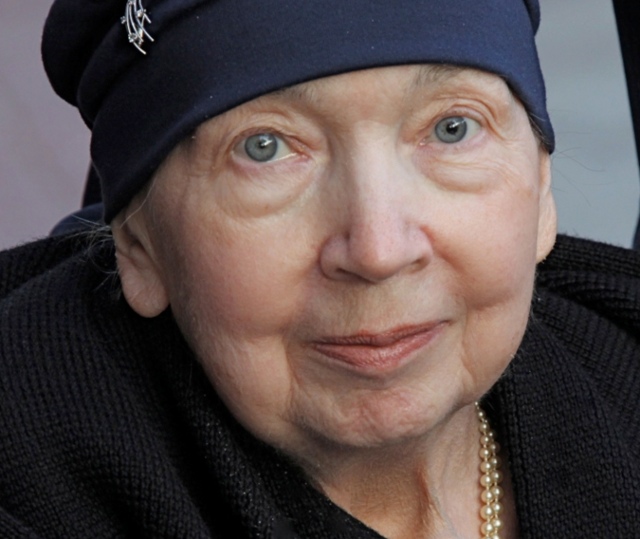 With the help of the Dream Foundation, Marjorie Johnsen can now successfully cross one more item off her bucket list: meeting L.A. Philharmonic Music Director Gustavo Dudamel. In what she described as a "dream come true," the Santa Barbara lawyer attended last Saturday's L.A. Philharmonic concert in Santa Barbara and met backstage with the internationally acclaimed conductor — a final wish for a cancer victim faced with a very limited life expectancy.
A musician and music lover since the age of 8, Johnsen, now 77, has looked forward to this event since being first contacted by the Dream Foundation, a nonprofit whose goal is to fulfill dreams for adults battling life-threatening illnesses. "A hero of music, that's truly what he is," Johnsen said of Dudamel, whom she had seen conduct previously in one of his American debut performances at the Walt Disney Concert Hall.
Johnsen was accompanied by her longtime husband, Eugene, who shares her eager enthusiasm for music. The couple — who celebrated their 50th anniversary in 2007 — met in college band at the University of Minnesota, where they had "carefully united through the love of music," as Johnsen so eloquently put it. Minnesota natives, they moved to Santa Barbara in 1963 when Eugene obtained a faculty position at UCSB — a move Johnsen had readily welcomed in light of the "awful damn cold" Minnesota weather.
Throughout the years, the Johnsens have maintained their passion for music, frequently attending operas and concerts, and participating in cultural trips sponsored by classical music station KUSC. Only recently has Johnsen given up playing her clarinet.
In addition to her fondness of music, Johnsen harbors a keen interest in law; starting out as a secretary in a downtown Santa Barbara law firm, she eventually attended the Santa Barbara College of Law, where she obtained her JD in 1995 at the age of 60. In the interest of "helping people who needed help," Johnsen focused her legal specialty in the area of elder law, working with the Legal Aid Foundation of Santa Barbara.
With a significant amount of pro bono work to her name, Johnsen has helped to ensure that those lacking the financial means can still receive quality legal counsel. In 2009, the Santa Barbara County Bar Association bestowed her with one of six annual recognition awards in honor of her "outstanding voluntary services to the community."
But Johnsen's exemplary legal work has been put on hold — perhaps forever — by her life-threatening condition. In January this year, doctors discerned that the lung cancer with which Johnsen was diagnosed in early 2010 had, despite extensive treatment, spread to her brain. "It's something you have to get used to — you know, living with the idea that cancer is part of your destiny," she said stoically.
Despite doctors' gloomy evaluations of Johnsen's condition, she and Eugene remain optimistic for her future. Her current treatment is producing positive (though slow) effects, and the couple's spirits remain high. And rightly so — they just met Gustavo Dudamel, after all!