News
The Trip of a Lifetime
Students From Tiny Alaskan Town Raise Funds for Years to Visit Santa Barbara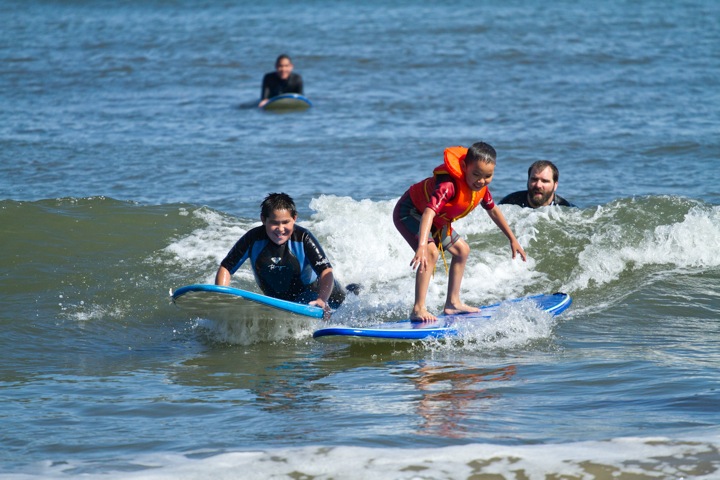 By the time they came to the Natural History Museum in Santa Barbara, they had become accustomed to the cameras. Still, the barely audible "click" of the camera was ever-present inside the dimly lit rooms with Chumash Indian woven baskets and preserved and stuffed birds.
The man staring through the other side of the viewfinder was no longer a foreign sight for the 12 students and teacher from Gusty Michael School in Stony River, Alaska. Their hometown of Stony River, or "Stony," has a population of about 40. There are no gas stations or supermarkets. The majority of homes do not have showers or ovens, and boats and snowmobiles are the main forms of transportation. When they touched down at LAX, most all of the kids had never been on an escalator before.
But they had arrived. After raising money for roughly three years through school events, basketball tournaments, and community outreach, the students had collected enough cash to fund their field trip. In the process, their efforts caught the attention of Santa Barbara resident Michael Warner. "They reached out to me with a request for funds," he said, "and I read about this dedicated teacher and these kids and I thought to myself, how could anyone not want to help? I was totally inspired, and I realized I have to start dreaming bigger myself."
When the group arrived in Santa Barbara, Warner and his photographer Branden Aroyen had been following and filming the kids throughout their 10 day trip as they crisscrossed their way up the south and central coasts of California. They were shooting footage for Warner's 30-minute made-for-TV documentary, "Alaska Dreams Travel Far." Working with his production company, Pacific Sun Productions, Warner and Aroyen shot for about three weeks in total, collecting nearly 40 hours of footage. The documentary is set to air through Cox Cable television in Santa Barbara and Orange County this July and August. In addition to capturing the students' journey in California (the first time out of Stony River for many), Warner wanted to tell the story of their remarkable teacher, Debbie Rubera.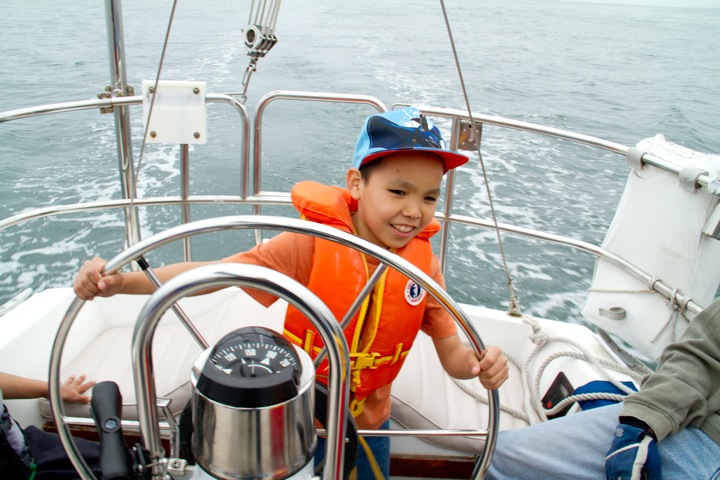 Rubera is not a Stony native herself, but a Southern California native who later relocated to Grants Pass, Oregon. She considers the trip to California a particularly special one for the kids and for their families back in Stony. "I ended up in Stony after the superintendent of the school called me. I was actually helping start a school in Oregon, but the calls kept coming and God just told me I was going to Alaska," said Rubera. "My favorite part of this has been watching the kids grow; there's no denying that they're growing. These kids are just so curious and so observant of everything around them on this trip and you just can't get this in Stony."
With the documentary, Warner hopes to show audiences in California what Rubera sees in her students; and there will be a lot to see. Their trip itinerary includes visits to Disneyland and Six Flags Magic Mountain theme parks, and in Santa Barbara, beaches, the zoo, and the mission. They even got to tour the local In-N-Out burger to see how the fast food chain operates.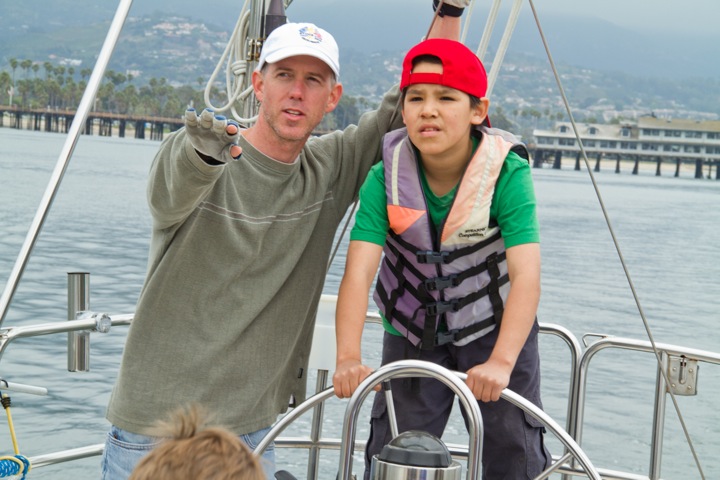 "Traditionally, many kids in Stony don't make it to college and I think it is because of a lack of experiences. This is an academic trip; it's not a vacation for us. We've said since the very beginning, 'We will have fun, but we will also be learning,'" explained Rubera.
Living in California or in any major city, it is easy to take things for granted and to forget how amazing one's own neighborhood can be. The students seemed to offer an unspoiled view of the world and a fresh perspective that was infectious everywhere they went. A family in Goleta offered up their home for the group to stay in for duration of the trip. Other families hosted dinners. Museums and galleries were all but falling over themselves to welcome the newcomers to Santa Barbara.
For Warner, capturing all of this on film turned out to be not only a project, but also a personal journey. "The thing that's really striking about all of this is the impact one person can have on the lives of others and that's what Debbie does, but we all are capable of it. The community has really gone out of their way to welcome these kids and it makes me proud to be from Santa Barbara. I hope the documentary will inspire kids everywhere and let them know that dreams really can come true and they can take you anywhere," Warner said.
One of the students the documentary features is Robert Gusty. For Gusty, the great-grandson of the Gusty Michael for whom the school is named, the trip to California was an experience with family. Not only did the trip mark his second time back in California since kindergarten, but it was also the last trip he would take as a student of Gusty Michael School. Robert will graduate this year and attend college in the neighboring city of Fairbanks, Alaska, in the fall. Most notable for Gusty and his family, however, is that Robert is the first one in his family to graduate and to move on to college. He plans to study justice. His four younger siblings, Brad, Nacole, Michael, and Nels Gusty came on the trip as well.
Despite the glaring cultural differences between California and Stony, Gusty was quick to point out some universal qualities as well. "We just set up a satellite in our woodshop. We like to watch American football and basketball. My friends watch the Lakers and they really like LeBron James."
The students have already returned to Stony, and as much as California has impacted their lives, the differences they've made on the local community are undeniable. The outpouring of support throughout their travels and the completion of their journey as captured by Warner's coming documentary will serve as a fitting culmination to their incredible field excursion.
For photos and information about Stony River group's travels and about the documentary, follow Warner's blog, akdreamsfar.blogspot.com.