Briefs
Self Announces Plan to Run for Reelection
Randy Rowse Says He's Still on the Fence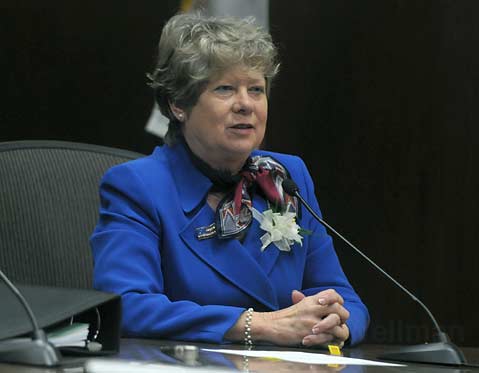 Santa Barbara Councilmember Michael Self, part of the council's new more conservative majority, announced plans to seek reelection this fall. Self, a citizen activist up in arms about bulb-outs and other traffic-calming devices, was first elected two years ago to fill out the remainder of Helene Schneider's council term after Schneider was elected mayor. She's joined with Councilmembers Dale Francisco, Frank Hotchkiss, and more recently, Randy Rowse, to push for more police, tougher enforcement of street transient laws, and limited government spending. Self has been emphatic in her opposition to increased housing densities, arguing they will breed crime and congestion while failing to provide the increased housing affordability argued by supporters.
In person, Self is warm and engaging; on the dais, she is given to meandering monologues that typically feature references to good child rearing practices and allusions to spoiled food. Self said she's not sure who her campaign manager will be.
Councilmember Randy Rowse, appointed to the council in December to fill a vacancy created when Das Williams was elected to the State Assembly, is also up for election. Rowse said he's still deliberating whether he'll run. Francisco has not announced that he's running again, but it's assumed he will. With the election five months away, the Democratic Central Committee has already endorsed a slate of three candidates — former councilmember Iya Falcone, Planning Commissioner Deb Schwartz, and longtime community activist and former KCSB news director Cathy Murillo.