News
Punch, Counter-Punch
City College Trustee Recall Efforts Underway as Rumors Swirl over President Andreea Serban Firing
Three of the four newly seated Santa Barbara City College Board of Trustees got some unpleasant news Tuesday morning: Efforts are officially underway to have them recalled little more than seven months after being sworn into office. A group calling itself Take Back SBCC—the same outfit of vocal citizens and past and present City College staffers that earlier this month levied Brown Act violation allegations against the Board of Trustees for, in part, their recent handling of school president Andreea Serban's evaluation—served Trustees Marsha Croninger, Lisa Macker, and Peter Haslund at their respective homes with the paperwork necessary to pave the way to a potential recall election early next year.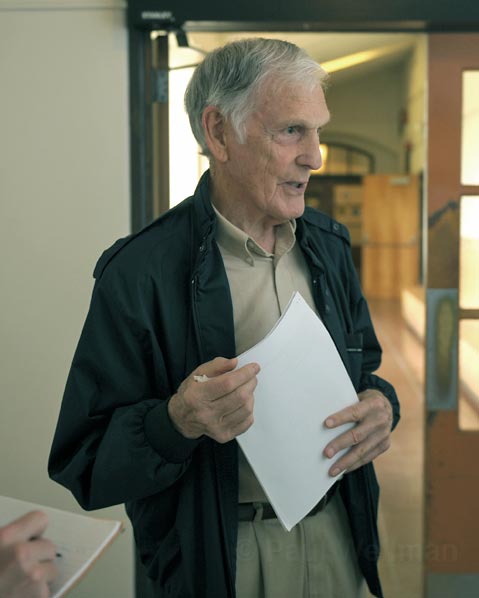 Saying that the motivation for the budding recall effort is essentially the same as the rational behind the highly publicized Brown Act claims, Take Back spokesperson Ray O'Conner, a professor emeritus at SBCC, explained in the wake of the servings, "Ever since they were elected, [Croninger, Macker, and Haslund] have made it quite clear they want to remove the Superintendent President [Serban] and, in the process, they have basically been taking a sledgehammer to the whole governance process at the college."
Interestingly enough, the recall efforts were made public less than 24 hours after the Board of Trustees announced a special closed-session hearing for this Thursday specifically to address "potential litigation" related to three presumably related topics—"written demands [the board] has received from an attorney representing President Serban," a "written complaint from a private attorney representing Take Back SBCC regarding Brown Act compliance," and, perhaps most telling, potential "Public Employee/Discipline/Release."
The meeting, which will be held prior to the trustees' regularly scheduled meeting on Thursday afternoon, will mark the sixth time this year they have met behind closed doors to discuss matters related to Serban. The previous five, all part of a historically protracted performance evaluation that added up to no less than 12 hours of talk time, ultimately resulted in, to hear acting Board President Haslund tell it, "no reportable action." That is to say, as attorney Craig Price, who was hired by the trustees this past winter when concerns over possible Brown Act violations first arose, put it last week, "The results of the evaluation should never be reported out unless it changes the status quo of the employees contract. That did not happen so there was nothing to report."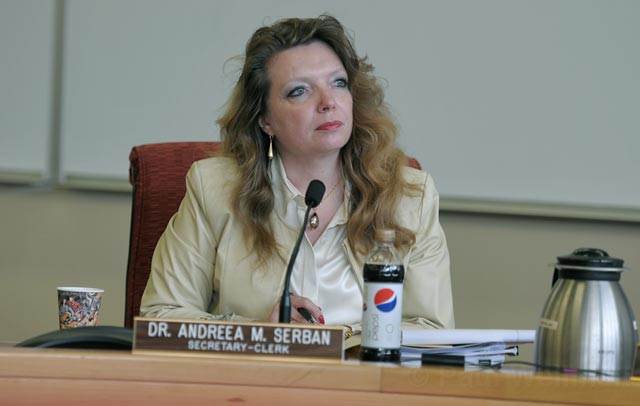 For her part, Serban, who is technically still under contract to lead the school until June 2014, expressed a certain degree of "surprise" about the recall news while opting not to comment on the specifics of why she needs a lawyer or if she felt that the results of her evaluation—which reportedly concluded with both her and the seven-member Board of Trustees each writing and placing lengthy letters into her personnel file—rose to the level of reportable action.
"It is a confidential matter and, as such, it is not something I can comment on at this time," explained Serban. And, while just four months ago it was revealed that Serban was a finalist for the presidency at a Los Angeles area community college (an option which, she explained at the time, was being explored because she found it increasingly difficult to work with the new board majority of Croninger, Macker, Haslund, and Marty Blum), she offered this week that she remains committed to SBCC and working with the entire Board of Trustees to "do what is best for the college … I truly love the college," said Serban. "And I feel very positive about where we are as an institution … I am going to continue to do my job as best I can."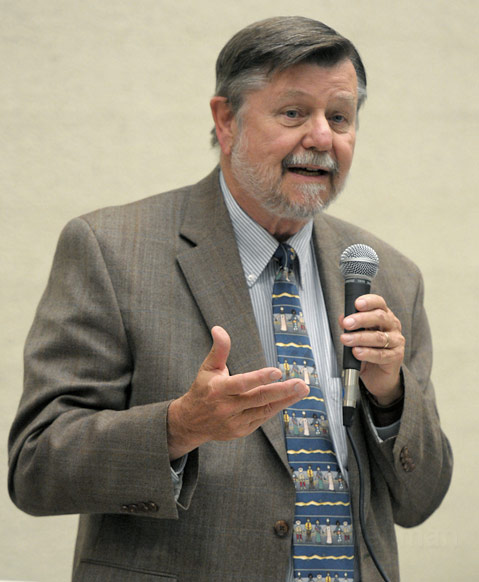 As for the trustees facing the recall efforts, Haslund expressed his strong frustration about the recent plot twist. (It should be noted that such efforts are no easy undertaking as a Notice of Intent to Recall by no means guarantees an actual recall election. Before that can happen, O'Conner and company must, among many other hurdles, secure more than 11,500 certified signatures per trustee to be recalled.)
Explaining that confidentiality laws prevent him, or any of the his fellow trustees, from disclosing what exactly has been the motivation behind the many actions that Take Back SBCC is crying foul about, Haslund said of his would-be ousters, "These are, of course, well-intentioned people and it is their legal right to do this, but it is a diversion and nothing more. We all care deeply about this school. We were elected and we are trying to do our job … I guess, if you don't agree, then you make up stuff and try and recall [us]."
The Board of Trustees meets next at 4 p.m. on Thursday, July 28, at the MacDougall Administration Center at SBCC.