News
Charges Reduced for Hortipharm Defendants
DA Exchanges Pleas for Dismissal of Nearly All 43 Felony Indictments
Easily the highest-profile medical marijuana case in Santa Barbara history was resolved this week in Judge Brian Hill's courtroom. Thanks to a series of plea deals negotiated behind closed doors Tuesday afternoon, the six remaining defendants from last year's raid on the now closed upper State Street cannabis club Hortipharm pleaded "no contest" to a variety of vastly reduced charges. Their pleas were in exchange for the dismissal of nearly all of the 43 felony indictments handed down by the Grand Jury in the case this past April for everything from cultivation and distribution to money laundering and utilities theft.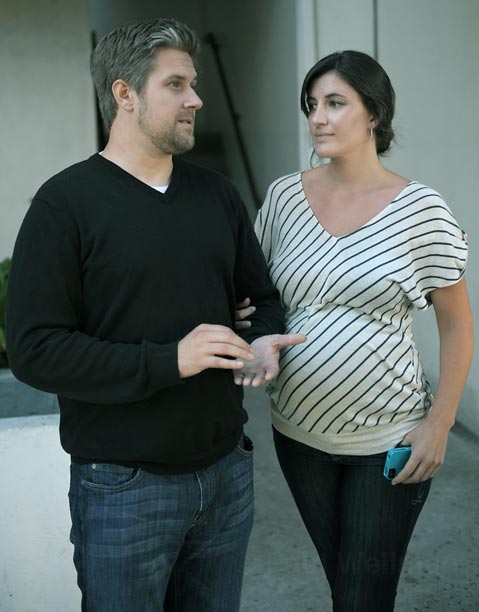 Hortipharm owner Josh Braun who, by pleading to one felony count of marijuana sales and one misdemeanor charge of money laundering, ended up with the stiffest sentence — deadpanned in the wake of the ruling, "Justice has been served, I guess. Obviously I am not happy about it, but at least my wife gets to go home tonight with a clear name and all the charges against her dropped — that is something I am very happy about."
Specifically, as per the deal hashed out by Deputy District Attorney Von Nguyen, Braun, who was initially given a $1-million bail amount at the time of his arrest last summer, is facing a maximum of 240 days in County Jail and five years of felony probation. He's also required to forfeit all his cash assets, his car and power boat, and pay some $8,000 in restitution fees to Southern California Edison for electricity stolen at a residence he owned that was being used as a grow house. Additionally, in exchange for Braun's plea, his wife, Dayli Braun, had all the charges against her dismissed, including several counts of money laundering related to her ownership of Pizza Guru, the popular health food pizzeria right next door to the former Hortipharm site. Dayli Braun will also have some $18,300 of seized money, much of it related to Pizza Guru, returned to her.
With Josh Braun, whom Judge Hill described as the critical "linchpin" of the various plea deals, accepting his terms — something, it should be noted, he was visibly pained to do, especially when asked to waive his rights to defend himself in a trial — the path was cleared for the remaining four codefendants to accept their offers from Nguyen.
Benjamin Wilmore, with his "no contest" plea to a misdemeanor charge of marijuana possession in excess of one ounce, was given 60 days in County Jail with three years' probation. Similarly, Carl Quinn, who also pleaded to a misdemeanor possession charge in excess of one ounce, was given 60 days in jail and three years' probation. Gustavo Lizarraga, who worked as the bookkeeper for Hortipharm, received three years of probation and nine days in County Jail (a number which becomes zero when his time served is taken into account), and forfeits the $2,800 seized from him during the raids in exchange for his "no contest" plea to a misdemeanor marijuana charge. Lastly, George Wardlaw was given 180 days in jail via his terminal disposition (i.e., he will have no probation upon his release) and forfeits nearly $15,000 to authorities along with the nine pounds of cannabis seized during his arrest. Wardlaw, who pleaded to a misdemeanor charge of having "concentrated cannabis," is also in line to be given back $35,000 of the money initially taken from him at the time of his arrest.
On a related note, all the jail sentences handed out on Tuesday are for crimes that qualify for California's 2010 "half-time" waiver. That is to say, the time actually served will be essentially one half of the sentences dished out with additional possibility for house arrest arrangements or enrollment in the Sheriff's Work Alternative Program.
Further probationary conditions imposed on all the defendants this week include the inability to participate with, work for, or own a medical marijuana operation; zero contact with any of the other codefendants on any marijuana-related issue; no possession of cannabis in excess of one ounce; and no growing of pot in conjunction with a collective or a co-op.
Only Josh Braun will be back in Hill's courtroom on September 18 for his actual sentencing hearing, where he faces a maximum of 240 days in County Jail. Asked for her feelings on the nature of the deals she made this week, Deputy DA Nguyen explained that, given Braun's still-to-come sentencing, things aren't over yet, and, as such, any comment at this time would be premature. "I will be happy to comment at the time of sentencing," said Nguyen.