Santa Barbara lays claim to a number of amazing global activists: men and women who are saving elephants in Sri Lanka, shipping vitamins to India, witnessing human rights violations in Colombia, building orphanages in Tanzania. Linda and Tom Cole joined this remarkable group when they founded the Community Action Fund for Women in Africa (CAFWA) in Uganda in 2006 to support and help women who are rebuilding lives devastated by violent conflict. Uganda is a small, beautiful country that straddles the East African savannah and the West African jungle: a country with a rich assortment of tribes and cultures, a country that calls itself "The Pearl of Africa," a country where civil wars and rebellions have killed thousands and displaced millions over the past few decades.
Under executive director Linda Cole, CAFWA works with 1,400 of the country's most vulnerable women: girl mothers, formerly abducted child soldiers, grandmothers caring for orphans, widows, and HIV/AIDS-positive women and children. In partnership with area organizations, CAFWA provides them with life-changing services such as micro-finance, skills training, education, health services, and more. As Oprah Winfrey said in praise of CAFWA: "If you change one woman's life, it will have an effect more powerful than anything you can imagine."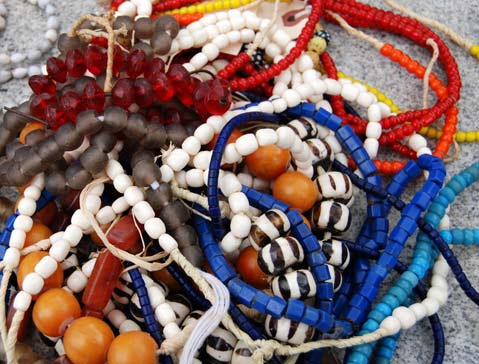 CAFWA is holding a fundraiser featuring jewelry made from antique and vintage African trade beads. These colorful beads, once used as trading currency for food and supplies, are now promoting the most valuable currency of our time — human welfare.
4•1•1
The CAFWA fundraiser takes place Thursday, December 1, 5:30-8:30 p.m., Raoul Textiles, 136 State Street. $25 donation at the door. For more info, call (805) 252-3645, email linda@cafwaafrica.org, or visit cafwaafrica.org.