News
Sheriff Pursues New Jail Funding Scheme
County Officials Keep Fingers Crossed That the Plan Pans Out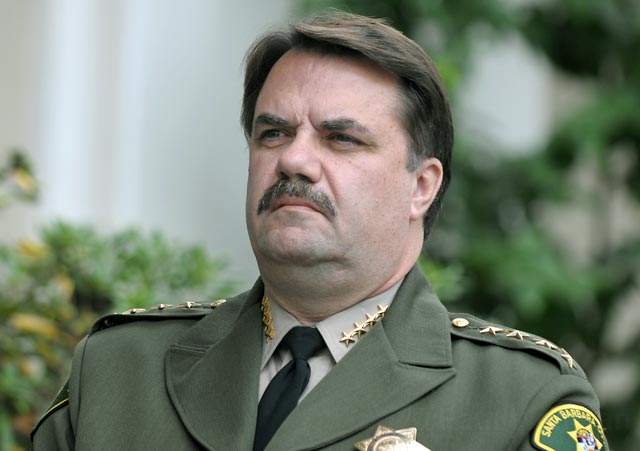 Since 1986, the Santa Barbara County Sheriff's office has been under court order to release jail inmates early because of overcrowding, and year after year the Grand Jury has emphasized the need for a new North County jail. On a recent day in October, the jail's population was 903 people. Capacity is 788.
And since 2008, Sheriff Bill Brown has released roughly 5,500 inmates early from the Goleta facility, which was built in 1971. Of that number, 289 have re-offended and been re-incarcerated. Three years ago, Brown secured $56.3 million for a new 304-bed jail through state funding via Assembly Bill 900. Under the award's terms, the county would have to put up $26.7 million. To do that, Brown went to the voters in 2010, who overwhelmingly rejected a half-percent sales tax that would've paid not only for the construction but also the ongoing operation of the building.
So, with the county budget the tightest it's been in years, Brown was left to brainstorm. That was, until recently, when the state announced it would be releasing even more funding for local jail facilities under a second phase of AB 900.
Faced with several options in this new phase, Brown will pursue one that, if granted, will actually allow Santa Barbara to build a bigger facility for less county money. His plan is to go to the state and propose it pay $80 million toward a 376-bed jail that would include expanded medical and mental health services. The option would allow for more state money to go toward things like construction and design. And the county would only have to contribute a onetime, net capital cost of $9.4 million, plus some money to cover cash flow debt load. The county is planning on borrowing the money via a bond.
The county must submit its application to the state by mid January and should hear in March whether it is recommended to receive the $80 million. If the recommendation is that the county receive funding, it is likely to receive it. If the recommendation is that the money go to other counties, Brown can take his application out of consideration and stick with the $56.3 million he had before.
It's a convoluted, confusing process with some risks but potential high reward for the sheriff, who called the opportunity a "once-in-a-generation chance."
But the big issue, county officials are in agreement, isn't the actual capital construction of the building, but the estimated $17 million per year it will cost to operate the jail once it opens in 2018. To pay for that, County CEO Chandra Wallar and Brown have come up with slowly ascending contributions from the county's general fund.
The county, this fiscal year, already set aside $1 million in a fund dedicated to ongoing jail operations. Next year, under this plan, the county would set aside $2 million, the next year $3.3 million, and on and on until the jail opens. The steady increases in general fund contributions would mean the county will eventually have stockpiled more than $24 million to go toward jail operations once the facility is ready for business in 2018. From 2018 on, that excess balance will be worked off as the general fund contribution continues to crawl up, until the county eases into a 100 percent ongoing general fund contribution that covers jail operations.
But it's those increases that raise eyebrows in the County Administration Building, where officials wonder if such contributions are realistic. "I'm sitting here looking at that going, 'Man, that's a tough one right there,'" County Auditor-Controller Bob Geis said.
But the county doesn't need a surefire approach in line right now. It just has to show the state it is serious about getting the jail up and running once the facility is built and that a conceptual plan is in place. Officials are hopeful that other funding could originate somewhere, that the economy turns around, and that, somehow, it will work out.
Some area residents, meanwhile, question whether the county has its priorities straight to begin with, saying the county should not be focused on increasing incarceration facilities but on reforming a broken system. PUEBLO Boardmember Barbara Lotito, in a letter to the supervisors, suggested the they "question the need for funding a new jail rather than funding treatment and job-training programs, shelters, immigration reform, and other support for our ever-increasing noncriminal segment of the prison population who are mentally ill, addicts, homeless, and/or undocumented workers."