Courts & Crime
Man Arrested for Violent Attack on Transient
Allegedly Slammed Rock on Victim's Head
Goleta resident Brian Pipkin, 33, was arrested Friday afternoon for violently attacking a homeless man on an Isla Vista beach. According to the Santa Barbara Sheriff's Department, a witness saw Pipkin punch and kick the 54-year-old transient near the beach access at Del Playa Drive and El Embarcadero Road. He allegedly picked up a rock and slammed it on the victim's head.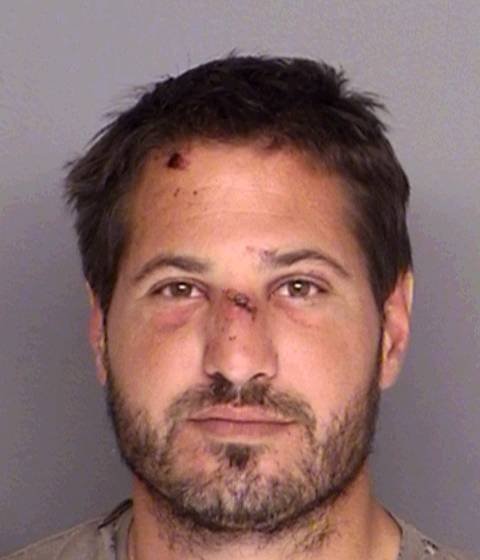 Deputies found Pipkin a short time later at Pelican Park on the 6500 block of Del Playa and placed him in custody. The victim was transported to the hospital with multiple lacerations to his face. There is no known motive for the attack, a Sheriff's spokesperson said.
Pipkin was booked into County Jail on charges of felony battery and assault with a deadly weapon. His bail is set at $50,000.
[Note: A Sheriff's Department spokesperson said the injuries seen on Pipkin's face in his booking photo existed before his arrest.]