Living
Organizing 101 for Your Office and Life
Author and Pro Organizer Eve Brière Helps One Indy Staffer Clear His Desk
On any given day, my desk is covered in shockingly deep layers of press releases, flyers, business cards, books, CDs, DVDs, notebooks of varying sizes, and the other forms of journalistic debris. That chaos extends to the rest of my office, where 12 years of Independents stack up in one corner, bottles of wine and associated stemware litter the others, and long-forgotten bundles of research peer down on me from dusty bookshelves. Somehow, this form of "organization" hasn't come crashing down yet, and I rarely miss deadlines or important things that need to be covered. But it's a stressful setup nonetheless, and I constantly feel that I'm about to drop the ball due to the seemingly endless mess.
So when Eve Brière — the Santa Barbara–based professional organizer who authored the new book 31 Spaces 31 Days after 20 years of setting scrambled people straight — offered to give my office a once-over, I jumped at the chance. Brière began her career in high-end fashion retail, working for buyers on Rodeo Drive and Fifth Avenue, where her innate ability to handle large clothing shipments without getting overwhelmed allowed her to excel. "I made it to the highest levels of retail that you could," explained Brière, who also worked for a time at Pierre Lafond/Wendy Foster after moving to Santa Barbara, "but the industry just didn't do it for me."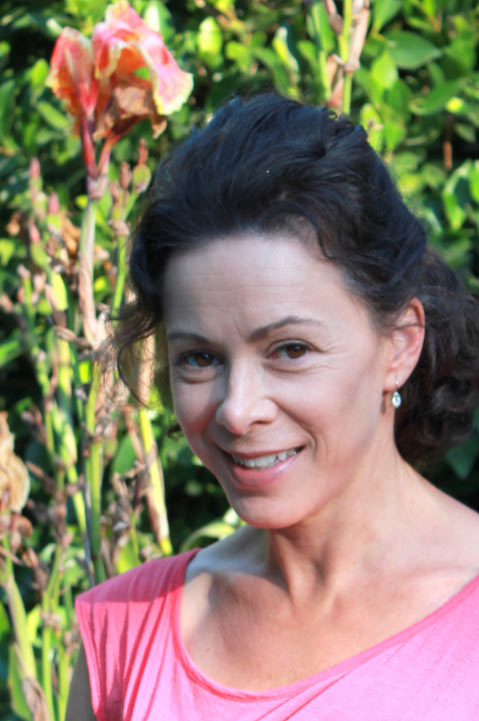 It took a horse-riding accident that broke her leg bones in 17 places to make Brière realize that she needed a permanent change, so she started organizing closets and photo albums, including one for a prominent fourth-generation Santa Barbara family that took six months and 44 albums. From there, she began organizing entire homes and offices; she realized her influence was slipping into people's actual lives, as organized exteriors tend to foster inner peace, as well. Or as Brière pledged, "It changes your life."
For the innately disorganized, Brière helps sort through your stuff, establish realistic and easy-to-use filing systems, and then select specific times where you'll handle those tasks that you usually put off. If you know that you're going to look at your bills every Wednesday at 11 a.m., for instance, that becomes a pattern that you no longer stress about, and you can safely stick those bills in the right box without worry throughout the week. "It's like putting your underwear on before your jeans," said Brière. "You don't even think about it." But she did warn, "It really takes committing to the steps."
Much of what Brière teaches isn't rocket science — manila file folders have existed for a century, and scheduling certain tasks for regular times is something we all do anyway — but a visit from her can help set the wheels in motion like never before. And an outside perspective delivers other forms of motivation, too, such as when Brière kept repeating, through her suggestions, that my office could be a little more "grown-up." Her visit prompted me to start shuffling through all of my old newspapers, toss out a lot of stuff I'd never really get to anyway, and begin a system for collecting published clips in a useful way. Overnight, my office was cleaner, felt less hectic, and allowed me to focus on the task at hand much more clearly.
Now if I could just get her to come check out my garage.
4•1•1
Eve Brière will discuss "Organization as a Lifestyle Choice" on Saturday, March 10, 2:30 and 3:10 p.m. as part of the 2012 Women's Festival at Santa Barbara City College. For more info, visit womensfestival.org. Brière will also sign copies of her book 31 Spaces 31 Days on Thursday, March 15, 7 p.m., at Chaucer's Bookstore, 3321 State Street. For more info, call (805) 682-6787 or visit chaucersbooks.com.