Voices
In Defense of Herself
Keep Your Head Up and Your Powder Dry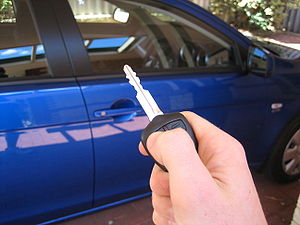 In light of the recent rape of a young college student in one of our well-lit downtown parking garages, for once let's talk not about increased police awareness, lighting issues, camera angles, or how shocked we all are that this happened right here in our own little safe-haven town. These topics are all well and good, but perhaps the conversation needs to shift to what can be done on the personal level.
The awful truth about violent encounters is that they usually happen quickly, the result of a perfect storm of predator meeting opportunity. The best and longest-lasting precautionary measure, one everybody should take, women without question, is not to rely on any external factor at all but to arm yourself well with precautionary systems, and, if necessary, the ability to defend your being. Built into all of us, at some level, is an innate understanding of our own human weapons systems – but being versed in threat-assessment and situational awareness will pay dividends far higher than having Mike Tyson's left hook in your purse.
Here are three simple steps that anyone can take to keep the odds of survival stacked in their own favor.
1) Don't go it alone. Whenever you have to walk to and from your car or house, either at night, or where the vehicle is out of view, have someone with go you. This one is easy in theory, but plays on a longstanding false belief that we teach America women to hold – the one that says it's better to risk rape and/or death than be an inconvenience. Seriously, ask someone to walk you to your car. Ask someone to stay while you lock up the store, and then have them leave with you. Predators are looking for the easiest and most convenient target; they're lazy and scared of getting caught by nature, so doubling your size and strength makes you a whole lot less appealing.
In all likelihood you'll end up making some bored security guard's whole night or force someone into getting some fresh air. Your life is worth it, and if the tables were turned, and you knew that your mere presence was going to greatly reduce the risk of another human being getting attacked, would you not give five minutes of your time?
"Don't go it alone" extends out into the jogging and road-trip world as well, but gets turned into "Let someone know." Before your run, shoot someone a text letting them know where you are and when you think you'll be done. Even if you carry the phone with you, take this step.
2) Walk in straight lines. This is how things should transpire: Go straight to the car with your eyes focused, head up, and key in hand. Get in the car, shut the door, lock the door, start the car, drive the car.
This is what I see: Go to car while talking on phone or texting, dig around in purse while continuing to talk, find keys, drop them on the ground. Curse, pick up keys, unlock door, get in car. Do not lock door but instead look into lap to finish extremely important text. Organize purse and/or bags in passenger seat, with back to driver's side window. Start car, send one last text, and we're off. This goes for both men and women.
Any time we take our eyes off of our surroundings, we open ourselves up to surprises. At night, or in a parking structure, surprises aren't worth the potential consequences.
3) Be rude. Be loudly rude for that matter – the more people that look your way in a possible defense situation the better. Truth be told, the third time that I have to tell someone "No," or turn down their offer to help me, my little radar starts going off and they're going to get an earful from me about it. Why? It's not normal by anyone with any sense of boundaries to push forward in spite of multiple requests to do otherwise, especially as a stranger. Ask yourself what women in Manhattan would do, and then do that!
Stand your ground and do so without any kind of nonsensical guilt about it. Along with teaching women that they shouldn't be an inconvenience in America, we've done a great job of creating a culture in which a woman who stands by her convictions is considered rude. We have a word for it, in fact. This has probably cost more women their personal space or their lives than we care to think about.
I don't need to tell my close friends or work associates three times that I don't need help carrying my bags, let alone the guy that just sort of came out of nowhere in the parking lot. Security expert Gavin de Becker used to tell us to always look for the "left turn" when dealing with potential perpetrators. When asked to leave, most people will the first time. When told that a woman doesn't want to give out her number, most guys will move on. When told that we're making a woman feel uncomfortable, most of us (at least any that had sisters) will apologize and walk away immediately. Be wary of anyone that does otherwise, and let them know that you are having none of it. Self-defense begins long before anyone gets close enough to touch you.
Traver H. Boehm spent five years in the employ of the world-renowned private security firm Gavin de Becker Inc. He and his partner, Miguel DeCoste, run CrossFit Pacific Coast's Women's Self Defense Course throughout Santa Barbara and California.