Business
Spinnergy
UCSB Student Creates Start-Up Energy Storage Company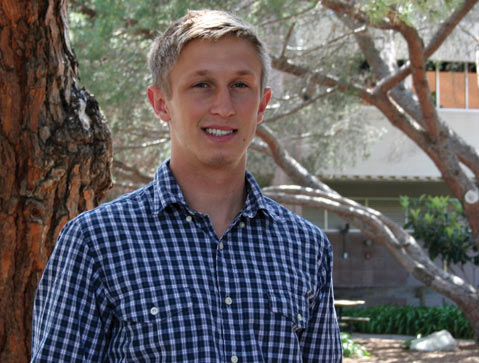 "It all started with me thinking about different ways to store energy," said Paul Weitekamp, a third-year UCSB undergraduate physics student who has created an innovative start-up energy storage company called Spinnergy. The concept of Spinnergy technology is to provide a higher-performance, longer-lasting alternative to lithium-ion and other electrochemical batteries. Weitekamp's concept, which he developed in collaboration with two UC Berkeley graduate students, is already getting attention; Spinnergy earned Weitekamp a place as a semifinalist in UCSB's New Venture Competition and a finalist in the U.S. Department of Energy's National Clean Energy Business Plan Competition.
Weitekamp's technology improves on existing flywheel energy storage designs by using new materials and creative design concepts, enabling the product to enter new markets. "It turned out that kinetic energy storage, using flywheels, is well suited for satisfying the energy storage needs of the renewable-energy utility companies," he said. The ultimate goal behind Spinnergy is to help renewable-energy utility companies — like wind and power plants — lower costs and control their storage capacities.
Spinnergy is one of 46 entries into UCSB's New Venture Competition, which is an annual student technology entrepreneur competition hosted by UCSB's Technology Management Program. Also, as a finalist in the U.S. Department of Energy's First Look West competition, Spinnergy will be judged by a panel of investors, energy corporations, and successful entrepreneurs. Regional winners will compete for a grand prize this June at a final competition held at the Department of Energy in Washington, D.C.
4•1•1
Spinnergy competed at UCSB's New Venture Fair on Tuesday, April 17. They will also compete this weekend in the California Dreamin' (business plan) contest at Chapman University in Orange County.