News
Hug Me, I'm a President
Lori Gaskin Will Be City College's New Leader
The word is out, and Lori Gaskin is a hugger. The newly appointed president of Santa Barbara City College divulged during an interview this week, "I have this need to connect with people. And I walk around school, and I hug my students and remind them that they need to study."
In a Thursday vote, SBCC's Board of Trustees chose Gaskin to take the helm of the college over three other finalists. The vote was 5-2, with Luis Villegas and Morris Jurkowitz dissenting. "She's going to be a breath of fresh air," said Trustee Marty Blum.
Gaskin will come to City College in July with a reputation as a coalition-builder. Whereas her predecessor, Andreea Serban, alienated enough of the SBCC community that they voted in four new boardmembers who, in turn, ousted her, the board is hoping that Gaskin can bring the campus together. Board president Peter Haslund said that he was drawn to Gaskin's inclusiveness. "There are going to be some hard decisions out there, and nobody is going to like them. Do we have somebody at the helm who can make those decisions in an inclusive way?"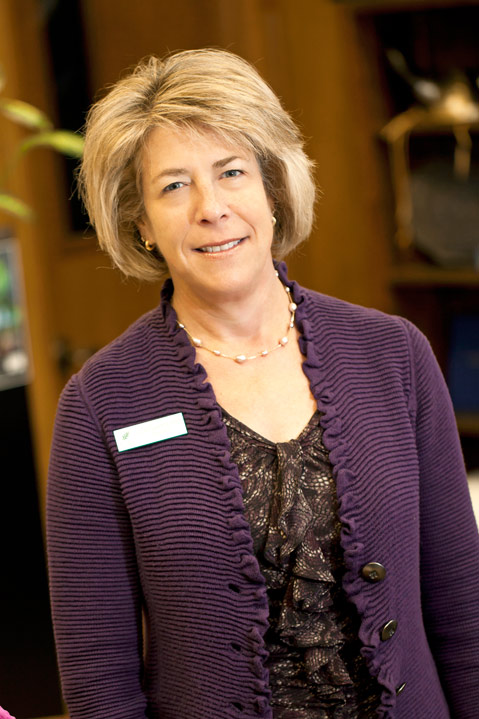 Brad Davis, associate vice chancellor at Gaskin's current institution ​— ​West Valley College in Saratoga, California ​— ​said that Gaskin recently oversaw a $1.5-million budget reduction that necessitated layoffs but still gained unanimous consent from the college's shared governance body. When she gets to SBCC, Gaskin will jump right into an even more daunting fiscal challenge. The college is looking at a worst case scenario of a $15-million budget gap and a best case scenario of $6 million in cuts.
Gaskin admitted that the noncredit Continuing Education program will undergo dramatic change, a process that has already been initiated by interim President Jack Friedlander, who will return to his job as executive vice president. But, she said, "I need to know what's going on inside and outside of the institution" before making any decisions. She did praise the Continuing Ed task force that Friedlander is overseeing and which will report its findings to the board in June.
Gaskin, who was not seeking a new job when a colleague urged her to apply for the SBCC opening, impressed the search committee by also applying to be a student at City College, requesting an ID card and registering for classes. Gaskin said that she wanted to get a perspective on what it would be like for a first-generation college student to enroll at SBCC. It can be a "scary process," she said, although she found City College's system to be "warm, embracing, and engaging."
Compared to West Valley College, which is located on the western edge of Silicon Valley about 50 miles south of San Francisco, SBCC is slightly larger and slightly less diverse, although both colleges have similarly young student populations. Gaskin must communicate with four city councils and three chambers of commerce in her current position. In that sense, her new job might offer a bit of respite. Still, Haslund warned, "We are asking whoever is in that position to do an impossible job," half of which Blum said would be fundraising.
On top of that, City College must appease its accreditor, which put the school on warning in March. After Serban was fired, a group of her supporters invited the Accrediting Commission for Junior and Community Colleges (ACCJC) to scrutinize City College's administrative structures. "Warning" is a low level of sanction, but the college must address all of the ACCJC's concerns by next March so as not to endanger its accreditation. Gaskin compared it to a light blinking on a Blackberry device to catch one's attention.
A fluvial geomorphologist by training who started her educational career teaching earth science at Barstow College 31 years ago, Gaskin likens herself to a storyteller. Fluvial geomorphology studies how land formations have been shaped by rivers and streams, an activity that, Gaskin explains, necessitates sleuthing the past and projecting into the future. Despite recent turbulence, she says, City College is a fundamentally strong institution with better days ahead.