News
Bill Paying Made Simple
I saw your article last week about mail and I want to know your suggestion for dealing with bills. Can you suggest a good way to handle them? I am pretty good about getting them opened but my system falls apart after that. Late fees are becoming a problem. – Michael G.
Dear Michael,
I'm delighted you read last week's article. I am happy to answer your question about bills and what to do with them. Opening them and placing the statement with the return envelope is the first step.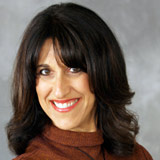 I have had clients admit to me that they don't even want to open their bills because they don't want to deal with the financial aspect of them. My response to that is: "The bill and the balance are there whether you acknowledge it or not. Better to be aware of it and deal with it than ignore it and have far worse ramifications." Basically, don't be an ostrich when it comes to important mail as that won't solve anything. Very often, knowing sooner versus later can make a matter easier to deal with or circumvent a problem before it happens.
Here is a way to get a handle on bills consistently:
1. Start by getting your due dates on your bills to coincide with your income dates. If your credit cards, for example, have dates that make it difficult to pay on time, you can get the company to change the date one time for free. Aiming to have your bills due around the 1st and the 15th of the month might be what works for your income schedule – but in any case, calculate the amounts you generally pay, and make your bills due when the totals aren't too heavy for either date.
2. Create a file for each bill-paying date and put the opened statements into the appropriate one. This keeps them from getting lost on your desk or otherwise misplaced.
3. Plan to pay bills twice a month. If most of your bills are due on or around the 1st and the 15th, then plan to pay them on the 25th and the 10th, respectively, so that they arrive by the due dates. Schedule this in your calendar and give yourself an adequate amount of time to pay your bills. I have found most households can do this in about 20-40 minutes including noting the information in their check register or bookkeeping program.
4. Schedule automatic payments when appropriate. Many bills, such as utilities, cell phones, and mortgages, can be set up to automatically draw from your bank account so you never have to worry about your electricity being shut off or your mortgage payment being missed. Do this with any regular bill you are able. The remainder of the bills can either be paid by written check or electronic check.
5. Be sure to write on each bill the amount paid, the date paid, and the check number so you have a "checks and balances" system in place should you need to go back and review. File the bills in a drawer or box in chronological order to be sorted at year's end, or place in categorical files so you can be better prepared for year-end sorting.
Keep the questions coming and find answers to them here each week.
You are invited to submit questions and pose problems for Ask an Organizer, which Juli will attempt to answer in her column. Email her at jshulem@gmail.com to submit your questions and please put "Question for Column" in the subject line.