Sports
Olympic Updates
Upsets and Medal Drives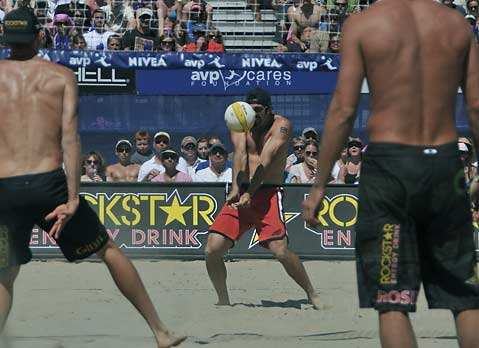 American women are celebrating their historic presence in the 2012 Summer Olympics — outnumbering the male athletes in London — by creating the most drama in the vicinity since Shakespeare was writing up a storm.
Everybody was buzzing about the sensational see-saw semifinal soccer match that was decided in the 123rd minute when Alex Morgan's header gave the United States a 4-3 victory over Canada on Monday. In the Twitter universe, many called it the greatest soccer game they'd ever seen. It certainly had everything, including controversy over a referee's decision that set up the U.S.'s third, game-tying goal. Is it true that the "O" stands for "Ouch" in Canada's anthem? Give goal-scorer Abby Wambach credit. In a high-pressure situation where certified strikers have been known to fail, she drilled her penalty kick inside the left post, just out of the goalkeeper's reach.
Heart rates barely had enough time to subside when the U.S. faced another crisis Tuesday — this time in women's water polo. In a semifinal match billed as the "Splash of the Titans," an illegal time-out call by U.S. coach Adam Krikorian with one second remaining gifted Australia with a penalty shot that tied the score, 9-9. Just like the soccer game, it went into extra time, and that was time for Santa Barbara's Kami Craig to shine.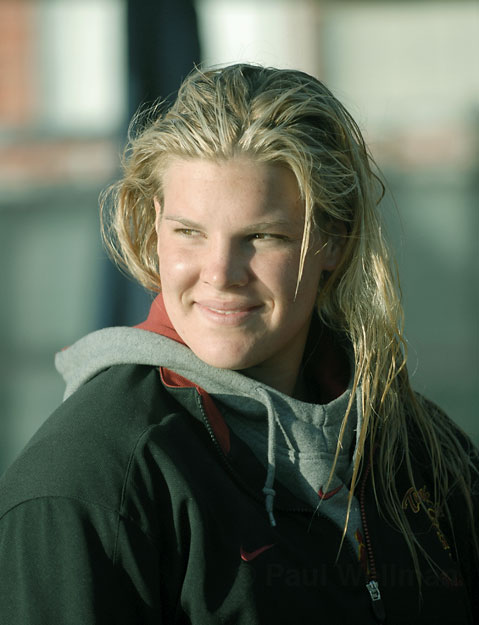 Craig, a 5'11" 200-pounder, is a submerged tower of strength. When she takes her two-meter position in front of the goal, opposing players climb all over her to prevent her from getting open. They frequently foul her and have to pay the price of being excluded, setting up U.S. power plays. Just such a play enabled Maggie Steffens to score the tie-breaking goal against Australia. A minute later in the extra period, Craig shook herself free and powered the ball into the net, making the score 11-9. That's how it ended, as the Americans played lock-down defense.
The cardiac kids of the U.S. will play for a pair of gold medals on Thursday, August 9 — the soccer team in a rematch of the 2011 World Cup classic against Japan and the water polo team taking on Spain. In every Olympics that featured those two sports for women, America has come away with medals — three golds and a silver in soccer and two silvers and a bronze in water polo.
Craig predicted there would be a lot of tight action in the pool. "You're going to see a lot of one-goal and two-goal games," she said before the sendoff to London. Sure enough, in group play, the scores of the U.S. women's water polo games were 14-13, 9-9, and 7-6. That sent them into the quarterfinals against Italy. Craig excelled in drawing exclusions, and the U.S. came away with a 9-6 victory.
Italy and Australia had spoiled the golden dreams of past U.S. teams, but Craig said payback would not be on her mind. "History is great, but this is a whole new team," she said. "We've been on our own journey together." It started in 2009, when Krikorian replaced longtime coach Guy Baker. "It was a difficult year," Craig said. "It was a challenge adapting to the changes."
The U.S. women now radiate confidence. They were smiling — smiling! — after Australia got the weird break that sent Tuesday's match into overtime. Krikorian was mortified over his ill-advised time-out call — shades of Chris Webber's infamous gaffe in the NCAA basketball finals — but Craig and her teammates never lost their focus. Now they set their sights on Spain, which held off Hungary, 10-9, in the other semifinal.
Todd Rogers, another Santa Barbara Olympian, saw his quest for a second gold medal end prematurely. The upstart Italian team of Daniele Lupo and Paolo Nicolai upset Rogers and Phil Dalhausser, 21-17, 21-19, in the beach volleyball round of 16. The defending champions handled their disappointment with class, praising the Italians for their effort.
It was certainly the last Olympics for the 38-year-old Rogers. His whole family was watching him at the Games for the first time — wife Melissa; daughter Hannah, 13; and son Nate, 11 — and he said their presence gave him perspective. He planned to spend some father-daughter time in Paris next week.
The other American men's tandem of Jake Gibb and Sean Rosenthal lost in the quarterfinals, but the reenergized queens of beach volleyball, Misty May-Treanor and Kerri Walsh Jennings, made an exciting charge in search of their third gold medal.
Santa Barbara may have a chance to see Misty and Kerri in action — and possibly the last stand of Rogers and Dalhausser — on September 6-7-8, when the Association of Volleyball Professionals (AVP) plans to stage a championship tournament at West Beach with $225,000 in prize money. The AVP, which went out of business in 2010, was purchased earlier this year by Donald Sun. Rather than wait until next year, he decided to hold two post-Olympic tournaments. Cincinnati will host the first on Labor Day weekend.