Education
Das Gets First Chairmanship
Williams Appointed to Head the Higher Education Committee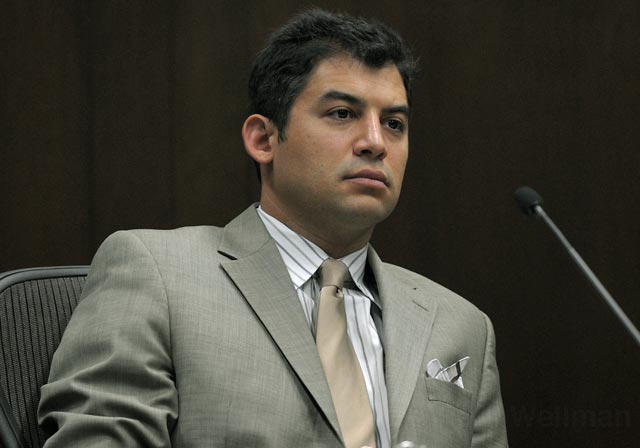 As part of Assembly Speaker John Perez's leadership shake-up, Santa Barbara Democrat Das Williams — now finishing out his first term in the Assembly — was named to head the Higher Education Committee. Williams, a party loyalist, said the appointment indicates the seriousness with which he regards higher education.
Today Williams speaks of higher education as the engine of economic development with which the state might emerge out of its crippling recession. "If we cut money to the UC system and the community colleges, we cut the number of graduates in science, engineering, and biology, and that has a direct impact on long-term and short-term economic prosperity," Williams said. To that end, he said the passage of Prop. 30, Gov. Jerry Brown's tax initiative, was of paramount importance. "If Prop. 30 goes down, we're looking at $7 billion to $8 billion in cuts to higher ed and human services," Williams said. "K-12 has constitutional protections because of Prop. 98, but these other programs don't."
Recent polls show Prop. 30 enjoying a precarious edge, with 52 percent of voters in favor, 30 percent opposed, and the rest undecided. But recent revelations that hundreds of millions were discovered in a host of special state accounts unbeknown to the State Legislature did not help bolster public confidence in Brown's measure. Of that, $50 million had been discovered in a special fund for state parks. "For years, people got mad because there wasn't enough money in the accounts," said Williams in jest, "and now they're getting upset that there is? You have to keep this in perspective. Fifty million dollars is a drop in the bucket compared to the $7 billion to $8 billion." Likewise, Williams argued voters need to keep "the bigger picture" in mind when evaluating the recent pay raises afforded state legislative assistants. The legislators themselves have taken cuts, so too have all state workers. "To give a very modest increase to people who haven't gotten one in five or six years is hardly unreasonable," he said.
What impact Williams and the Higher Education Committee — more of a policy committee than one of appropriations — will make in the upcoming debate over Prop 30. has yet to be seen, but Santa Barbara Community College (SBCC) trustee Marty Blum, and Williams' former colleague on the City Council, said city colleges can always "use friends in high places." Without Prop. 30, Blum said SBCC is looking at $4.5 million in budget cuts. If it passes, she said, the school stands to avoid the cuts and take in $500,000 in additional revenues. Given that community colleges have had to turn students away in recent years due to chronic budget woes, Williams said city colleges have to use what limited resources they have more efficiently.
To that end, he supports placing a cap on the maximum number of credits any student can take at 100. That change has been proposed to weed out perpetual students and to make room for those seeking credits to graduate or transfer to UC schools. Given recent budget cuts, Blum said, City College lacked the funds to maintain the school's popular continuing education programs. Williams, she said, could prove valuable in securing the state approvals needed so that the campus could solicit private funds to keep that curriculum alive. Williams pledged to do whatever was needed to make that happen.
Williams's appointment was greeted with some enthusiasm by UCSB Vice Chancellor Gene Lucas, who predicted Williams will bring "a fresh and helpful perspective" to the committee. Williams graduated from UCSB's Bren School of Environmental Science & Management. Without the funds provided by Prop. 30, Lucas predicted UCSB would face budget cuts approaching $40 million. Last year, he said UCSB's budget was slashed by $75 million and two years prior by $80 million. UC Regents are currently looking at a 20 percent tuition hike should Prop. 30 fail.