News
Cox Cable Customers May Lose KEYT
Channel Could Go Dark Sunday Night If Contract Agreement Not Reached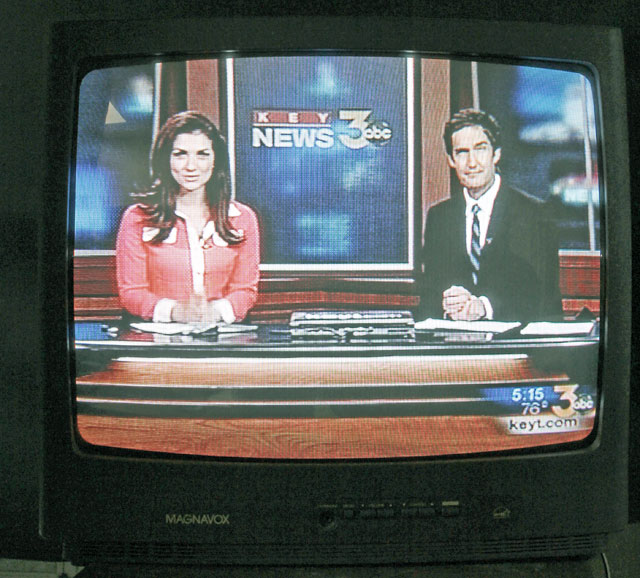 Though they're reportedly close to reaching an agreement, KEYT and Cox Communications have been at odds for the past five weeks over terms of a renewed contract that would permit the cable provider to keep beaming Channel 3's signal to nearly 70,000 South Coast homes. KEYT announced Thursday afternoon that if no deal is brokered, the station will go dark on Sunday at midnight when the ABC affiliate's current agreement with Cox expires. (Read KEYT's online message to viewers below.)
Smith Media, LLC — which owns and operates KEYT, and is in the portfolio of East Coast private equity firm Boston Ventures — is playing serious hardball, "demanding outrageous fees" that are out of step not only with market rates and what other programmers are requesting but also with the terms Smith Media and Cox Communications have settled on in the past, said Sarah Clark with Cox public affairs. She couldn't discuss dollar figures, but said Cox's main concern is to successfully negotiate a deal that won't mean higher rates for customers.
Michael Granados, KEYT's general manager and Smith Media's CEO, described the prickly situation in different terms, saying both sides are negotiating in good faith and that he hopes for and expects an amicable resolution. "I want to make it clear that this is not a disagreement," he said.
The retransmission fee, he explained, is only one of a few key issues being hashed out, including how to deal with the changing economic landscape of media dispersion and consumption, especially when it comes to the rising use of iPhones, iPads, and the like.
Programmers and cable operators need to be on the same page about who controls content rights and copyrights, Granados said, to avoid issues with each other and the Federal Communications Commission (FCC). "Stations as a whole are determining what is possible down the road," he went on, and that figuring out such details needs to happen before another long-term contract is signed. The last agreement, he said, had been in place for "a few years."
Granados said it's the station's intent to resolve things before the Sunday blackout, but he wouldn't speculate on the odds of the plug being pulled. Regardless, KEYT would be remiss if it didn't offer some kind of warning, he said. About 85-90 percent of KEYT's watchers are Cox subscribers, the rest receiving the station's signal from DirectTV or satellite dishes.
The much-publicized national showdown between DirectTV Group and Viacom Inc. over a similar contract dispute ended last month, but not before 20 million DirectTV subscribers lost access to 26 of television's most popular programmers for 10 days. As a July 20 Reuters article put it, " … the size and scope of the high-profile dispute may have changed the nature of future programming battles."
Here's KEYT's online message, versions of which have been broadcast during lead-ins to daily online news videos:
If you are a Cox Cable subscriber there's some important information you need to know.
KEYT's agreement with Cox Cable expires this Sunday at midnight. KEYT has offered to extend the deadline in an effort to avoid signal disruption, but Cox has declined.
If this happens, you will not be able to watch your favorite ABC programs and you will lose "KEY News," the most watched local news in the area.
We continue to work hard to reach an agreement.
In the meantime, know you have other options such as Dish or Direct TV and you can always watch us over-the-air for FREE on digital Channel 3.
Let Cox Cable know you want to keep watching KEYT.
Share your comments about the Cox Cable agreement with us on the KEY News Facebook page.
You can email us your comments to getthefacts@keyt.com
You may also call our viewer comment line at 805-882-3940.