Cover Story
Farmer Fights Nurse for Congress
Abel Maldonado's Bid to Unseat Rep. Lois Capps Gets National Attention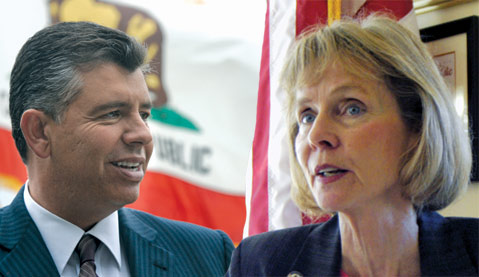 No matter your politics, the past four years have been nothing short of historic. Amid one of the worst economic disasters in American history, a black president was elected, the auto and financial industries were bailed out, the health-care system was reset with the passage of the Affordable Care Act (which has been upheld by the Supreme Court), and the military's longstanding "Don't Ask, Don't Tell" policy for gay soldiers was repealed.
And here we are again, with another Election Day around the corner, one that pundits are claiming to be the most important in our lifetime, as they tend to do every time the voting booths are rolled out for presidential elections. But for the first time in 10 years, thanks to California's once-a-decade redistricting policy, the state is a battleground for the U.S. House of Representatives. Starting in California, the Democrats are eyeing a long-shot chance of taking back the House, while the Republicans are fighting to maintain the majority they won in 2010.
That high-stakes hustle has zoomed in on our very own slice of the Central Coast, where the newly drawn 24th Congressional District extends from a sliver of Ventura County up to encompass all of Santa Barbara and San Luis Obispo counties. For only the second time since taking office 14 years ago ​— ​and certainly true of her past five reelection campaigns ​— ​Representative Lois Capps finds herself in a tough race. The 20-something-percent advantage of registered Democrats over Republicans that Capps enjoyed in her former district has been whittled down to just a 3-percent lead, with one-fifth of voters undeclared. That could cause anxiety against any opponent, but Capps is up against former lieutenant governor Abel Maldonado, a moderate Republican from Santa Maria who's got experience, youth, and popularity on his side.
As such, the GOP bigwigs see the Capps seat as a possible pickup, and they aren't hiding their efforts to snag it. So far, the National Republican Congressional Committee has thrown $400,473 at the race, Speaker John Boehner's unofficial Super PAC, the Congressional Leadership Fund, has pitched in $250,000, and the U.S. Chamber of Commerce added $120,000. To fight back, the Democratic National Campaign Committee and the House Majority PAC have begun to run ads in the district, and much more cash is expected to be raining on the coast by Election Day. And that's not even counting the more than $1 million in campaign monies that each candidate already has in their own war chests.
It will most likely be the priciest campaign ever waged by Capps, who has been a member of Congress since 1998, when she won a special election to replace her husband, Walter Capps, a former UCSB professor who died suddenly in office. She was reelected in 2000, back when the district looked a lot like it does today. But for most of her tenure, Capps represented the 23rd District, a gerrymandered strip of coastline from San Luis Obispo to Oxnard that's become known as the "Ribbon of Shame" and will cease to exist come 2013.
Though he hasn't been in political office since 2010, when he lost the statewide election to current Lieutenant Governor Gavin Newsom, Maldonado had his eyes on Capps's seat before the new lines were even drawn, opening up a campaign committee in 2011 because he realized the reformed district would be more favorable to challengers. Like Republicans across the country, Maldonado is calling attention to the still struggling economy and asking voters whether the country is better off now than it was four years ago or back in 1998, when Capps was elected. He says no, citing higher unemployment, deeper national debt, costlier college tuitions, and expensive gas at the pump.
But since Capps and Maldonado began their political careers at about the same time, many of the problems he pins on her could be turned around on him. While Maldonado was in state office, California's $4-billion budget surplus became a $25-billion deficit, California State University tuition more than doubled, and unemployment in the state also increased. Maldonado's defense is that he never served on the majority party in the State Legislature, and that's true, but Capps has only been in the majority party of the House for four of 14 years.
As vote-by-mail ballots begin to hit mailboxes this week, most political observers agree Maldonado is still fighting an uphill battle to unseat the entrenched Capps machine. But with less than a month to go until Election Day, they also admit that it is far from a done deal for Capps to claim her eighth reelection.
The Son of a Farmer Man
A likeable guy with an inspiring life story, Abel Maldonado is the son of an immigrant farmworker whose family farm is now the source of enormous wealth. When government bureaucracy weighed down his attempts to get a building permit 20 years ago, he decided to run for the Santa Maria City Council and won his first campaign in 1994 at the age of 26. Two years later, he was mayor, and in 1998, he was elected to the State Assembly, where he'd serve three terms before moving to the State Senate. In 2000, the fresh-faced Maldonado, who is married with four children, was speaking onstage at the Republican National Convention.
Over the years, Maldonado has worked hard to achieve his reputation as a moderate Republican, and he boasts a record of working across the aisle, which seems an endangered trait. He supported Hannah-Beth Jackson's bill to track oil tankers between Los Angeles and San Francisco, was one of two Republicans to support the state's assault-weapon ban, and was the only Republican in the Assembly to vote for a bill that instituted jail terms for ag growers who failed to pay workers. But Maldonado can also be staunchly conservative. He voted against California's climate change law, has said he is opposed to gay marriage and has consistently voted down domestic partnerships, has voted against affirmative action, and even supported Proposition 187, a measure that was looked at as anti-Latino.
And then there is his infamous 2009 vote. With Sacramento gridlocked, the Democrats needed one more vote to pass a budget and close a $40-billion deficit. Though the repercussions would be severe, Maldonado agreed to be that vote, thereby ushering in the biggest tax raise in state history in exchange for the Democrats' help in getting three measures on that year's ballot, including one that made California's primary elections "open primaries," where the top two candidates, regardless of party, move on to the general election.
Maldonado was immediately vilified by conservatives, including Jon Fleischman, who runs the influential FlashReport. "He's rather infamous for breaking his no-taxes pledge," explained Fleischman.
"I knew that day it was either going to be for my political career ​— ​and just do the party line ​— ​or put California first," said Maldonado of the decision that still strains his Republican ties. "We were on the verge of going off the fiscal cliff. Let me tell you what the other choice was: Shut down the university system. Shut down some of the prisons. Shut down some of the construction jobs in California. In my book, that was not an option."
To him, it's hard evidence that he won't be beholden to party bosses in Washington. "I've had pressure from a lot of people," he said. "And guess what? I'm only going to have pressure from 750,000 people. That's it. No pressure from John Boehner and no pressure from Nancy Pelosi. That's it. Politicians don't want to rock the boat anywhere. They're afraid of losing their office. No. You do what's right for the district, and I've proven that, and that's not going to change in Washington for me."
Onlookers wonder whether Maldonado will be able to walk that talk in D.C., questioning the prospect of working around the party leaders and wondering how effective he would be if he did so. Harsher critics say that he's more of an opportunist than a moderate, calling his budget vote a calculated political move that personally set him up for a better future. "His vote in support of the budget was done so it would create the type of primary where he would be competitive," said former assemblymember Pedro Nava, who opposed Maldonado's appointment to lieutenant governor. "It was not based on some long-held principle. It's because it was part of an exchange."
"We need a strong leader who actually has principles that they fight and stand for," said Mitchum, echoing some conservatives who claim they won't vote for either candidate come November.
Conservatives continue to snipe at Maldonado, too, including Chris Mitchum, who opposed Maldonado in the June primary and lost but won't endorse him. "We need a strong leader who actually has principles that they fight and stand for," said Mitchum, echoing some conservatives who claim they won't vote for either candidate come November.
The national Republicans, however, are standing tall behind Maldonado. Speaker John Boehner came out to a Hope Ranch mansion for a fundraising visit, the money keeps flowing in from Washington, and Maldonado has been named a member of the party's "Young Gun" program.
If elected, Maldonado would work toward solutions to problems he's seen in his own life. For example, he'd like to make it easier for smaller businesses to succeed by reducing regulations.
But lessons about life and business aren't the only things he's reaped from the family farm. The 6,000-acre strawberry, broccoli, cauliflower, and lettuce farm near Santa Maria is also proving to be the source of controversy during this campaign. In 2010, a Los Angeles Times report outlined dozens of workplace-safety violations at Maldonado's farm, including one farmworker fatality. At the time, Maldonado said that the violations were, among other things, the result of overzealous regulators "who put businesses out of business and dissuade new businesses from coming to California."
The family's taxes have also become Election Day fodder. After learning that Maldonado's farm ​— ​in which he has a one-third stake ​— ​had nine tax liens totaling more than $240,000 over a period of 15 years, the Times also revealed that Maldonado is in dispute with the IRS over tax deductions that could total as much as $4.2 million. Maldonado is awaiting a resolution of that dispute.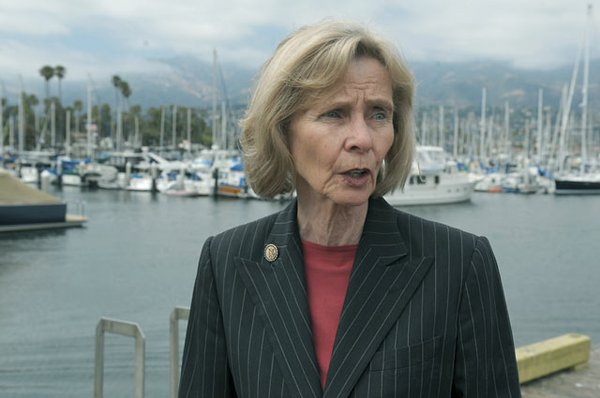 Nurse for a Nation
Unlike Maldonado's party woes, Rep. Lois Capps is well-liked by Democrats virtually across the board and enjoys strong, embedded grassroots efforts up and down the Central Coast. That's in part because Capps is a party-line voter, voting 96.8 percent of the time with her party since 2006, according to opencongress.org. Capps doesn't back down from that statistic, explaining that her votes always reflect her values and input she gets from constituents. "I just look at what is the best thing that my drumbeat tells me from spending time in the district and that fits with where our needs are," she said.
That drumbeat is also informed by her nursing career and nearly 50 years living in Santa Barbara, where she moved in 1964 with her husband, Walter. Before getting into politics when Walter died, the mother of three and grandmother of seven worked as a public school nurse, administering a program that focused on the needs of pregnant high school girls.
In Washington, Capps is consistently voted one of the nicest members of Congress. No one disputes that, but critics do question what she has actually done. In response, Capps proponents note she was one of the few members of Congress to vote against going to war on Iraq. She also explains that she authored the Nurse Reinvestment Act, as well as legislation that makes it easier for military veterans who served as medics to be certified as EMTs, and that she is a leader when it comes to offshore oil, a claim bolstered by her membership in the House Committee on Energy & Commerce. She voted for both the stimulus package and the bank bailout.
As far as on-the-ground work in the region, Capps worked for many years to find funding to fix the Santa Maria River Levee, which will be able to withstand a 100-year storm when completed. That path included teaming with Senator Dianne Feinstein to secure nearly $7 million for initial construction, negotiating with the U.S. Army Corps of Engineers to make sure the project was shovel-ready, and then lining up $40 million in federal stimulus funds.
"You don't want to sell out, but you also don't want to sit and wait for the perfect bill. You want to get on board with something that moves the agenda forward. As in the healthcare law. If we waited for the perfect law, we'd be waiting around another generation or two, and a lot of people would be suffering." — Lois Capps
Despite her party-line votes, Capps said she also believes in bipartisanship when possible, always seeking a Republican to cosponsor any legislation she introduces. "Democracy is the art of compromise, in a good way," said Capps. "You don't want to sell out, but you also don't want to sit and wait for the perfect bill. You want to get on board with something that moves the agenda forward. As in the healthcare law. If we waited for the perfect law, we'd be waiting around another generation or two, and a lot of people would be suffering."
Capps proudly voted for the Affordable Care Act ​— ​in fact, some of the provisions were bills she had a hand in ​— ​and she wears the name Obamacare as a badge of honor. That's contrary to her opponent Maldonado, who has said he would repeal and replace the law but softened his tone in speaking with this paper recently. "They rammed a piece of legislation through," said Maldonado. "It was not bipartisan; it was too big. They called it a gamble, and they said let's pass it and we'll work on it down the road." He has said he likes some of the provisions but that it needs a rework.
But like Maldonado, Capps has her own tax issues, including not paying taxes on rental income she received for five years. While her accountant discovered the mistake in 2006, and reported it to the Legislative Resource Center, which oversees public disclosures from public officials, it was not resolved with the IRS until earlier this year. "I was happy to release all of my tax records from the first time I ran, and in doing so, realized I had made a mistake," she explained. "Immediately we discovered we had made a mistake and fixed it."
The two tax situations have led to mirror-image television advertising. In one, the National Republican Central Committee says Capps is cutting Medicare by supporting Obamacare, claiming, "She raised your taxes and didn't pay hers, until she got caught." Meanwhile, the Capps campaign is running an ad about Maldonado that, at the end, proclaims, "Can you really trust someone who doesn't pay his own taxes but raises yours?"
MEDICARE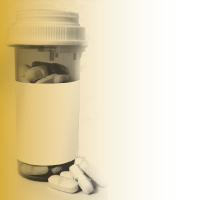 With Paul Ryan taking center stage as the Republican Party's vice presidential nominee, his budget plan has also taken center stage. In step with her party, Capps voted against it, saying her only disappointment was that "I only got to vote against it twice." Maldonado, meanwhile, said he was also against Ryan's budget, which would have made him the only Republican to vote against it. "We made a commitment to our seniors," said Maldonado, explaining he did not like the idea of turning Medicare into a voucher system, "and we're going to keep our commitment."
IMMIGRATION
The immigration system in the United States is broken, and there's little doubt it needs to be fixed.
But the answer on what to do is a little trickier.
Capps voted for the DREAM Act, which would allow undocumented young adults who were brought into the country as children to pursue citizenship if they go to college or join the military. According to a spokesperson, she "supports establishing a pathway to legal status for undocumented families that have lived, worked, and raised their families in this country for decades." That path would include criminal background checks, paying taxes, learning English, and getting in line to apply for citizenship.
Maldonado, the son of an immigrant, said he plans to introduce legislation to attempt to fix a "system that no one is willing to tackle." He said he is in favor of a temporary work permit for temporary jobs, like the one that brought his father to America. "When the job is over with, you go back to the country you came from," he said.
CAMP 4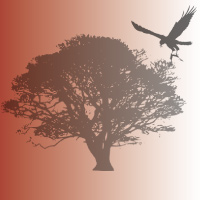 The Santa Barbara Independent also asked both candidates their thoughts on Camp 4, a 1,400-acre property in the Santa Ynez Valley purchased by the Chumash tribe, who have said they plan to pursue tribal housing there but have residents worried they will use the property to expand gaming and resort operations. The Chumash hope to bring the land into their reservation, thereby taking it off the county tax rolls and out of local government control. Federal legislation, introduced by a politician, is one of the easiest ways to do so.
Maldonado was firm on the issue. "I'm not going to Washington to introduce a piece of legislation that allows people to expedite the process for land-use decisions in Santa Barbara County, or San Luis Obispo, or Ventura County," he said. "That process is done at the local level, not in Washington."
Capps, meanwhile, said it didn't make sense to weigh in on the issue when it wasn't yet in her district but that she will continue to listen to concerns carefully. "I haven't been privy enough to all the information to make a decision on it," she said.
OFFSHORE OIL
Both candidates said they are opposed to offshore oil drilling. Maldonado explains that, with the new technology out there, he is for energy exploration ​— ​whether it is onshore oil, wind, solar, or bio energy ​— ​but that offshore oil is off limits. Though he wasn't in a position to vote on the controversial Tranquillon Ridge proposal to allow some offshore drilling in exchange for shutting down operations later, Maldonado was against it, keeping in mind something his grandfather told him: "Abel, we have a beautiful coastline, and they don't make it anymore. And if you don't protect what we have, who the hell is going to?"
Capps was a supporter of the project, which Maldonado is quick to point out. "I don't understand how Lois can say she was a protector of the coast when she supported PXP."
While she was a supporter of that project ​— ​and many environmentalists were in favor of it (they said allowing PXP to drill in the short term was an adequate exchange for shutting down the platforms down the road) ​— ​she has consistently been a vote against drilling. Most recently, in July, she voted against a bill that would have expanded drilling from platforms in the Santa Barbara Channel and other onshore locations.
4•1•1
The Santa Barbara Independent, along with UCSB's Carsey-Wolf Center, is hosting a debate between Abel Maldonado and Lois Capps on Tuesday, October 9, at 7 p.m. at UCSB's Pollock Theater. Tickets for the event are sold out, but it will be streamed live on independent.com, broadcast live on KCSB, and replayed frequently on TVSB Channel 19. There is also an overflow room on campus at 1920 Buchanan Hall.