Film & TV
Santa Barbara High School Alum Raising Funds for New Feature Film
Gray Clevenger Lends His Editing Skills to The Phoenix Project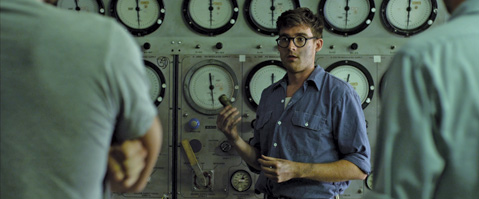 Growing up in a film-loving town like S.B., it comes as no surprise when our youngsters climb behind the lens. Still, it speaks volumes when the next generation does great things so early on in their career. Take, for example, Gray Clevenger. The Santa Barbara High School alum, recent Chapman University graduate, and one-time winner of the Santa Barbara International Film Fest's 10-10-10 student filmmaking competition is less than two years out of college, but he's already amassing steady work in Hollywood. More importantly, though, Clevenger is well on his way to seeing his first full-length film to completion. Together with nine of his Chapman buds, Clevenger helped form The Ironwood Gang, a filmmaking collective that includes everyone from art directors and camera operators to actors, gaffers, and editors like himself.
"We all like doing different things, and that's how we all became friends and started to trust each other with projects," Clevenger said. "We were very lucky that we found such a complete group of friends who liked every aspect of filmmaking."
Last year, the Gang took on their biggest job yet: The Phoenix Project, a 90-minute feature they wrote, directed, edited, and produced themselves. The film follows four scientists as they build a machine to reanimate deceased creatures. In the vein of Frankenstein, the machine soon begins to take on a life of its own, ultimately forcing its makers to face the implications involved with reawakening the dead.
Following months of filming and editing, The Ironwood Gang is nearing completion of The Phoenix Project, but still in need of some pricey tweaks, including hiring a composer to write an original score and pay for post-production and color correction. That means raising $30,000, which the Gang is hoping to do through a month-long Kickstarter campaign that ends December 31. As Clevenger puts it, it's a large hurdle, but one that's well worth the push.
"This is the opportunity to jumpstart all of our future careers in filmmaking. It's something we all believe in very much and something that I think a lot of people will enjoy watching. It's definitely a different film, and it shows that entertainment and art can be made independently and be enjoyable."
For more on The Phoenix Project, or to donate, visit ironwoodgang.com/kickstarter.