Arts & Entertainment
Three Can't-Miss Holiday Concerts
Mutiny Studios, New Noise Crank Up the Volume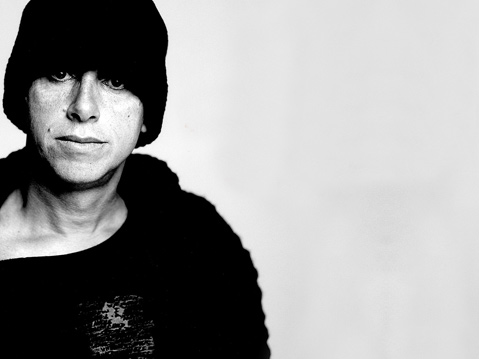 Hey, look, we hate "Jingle Bell Rock" just as much as you do, which is why we thought it best to shine a spotlight on some audible holiday fun that's heavy on the festive, light on the "fa la la's." After your shopping, before your wrapping, and in between cookie breaks, we encourage you to make a pit stop at any one of these three live music events. They're guaranteed to get even the Scroogiest folks up and dancing — we promise.
1) Mutiny Studios Holiday Spectacular: In what just might be the biggest bang for your buck of the season, Mutiny Studios returns with its annual Holiday Spectacular at SOhO Restaurant & Music Club on Saturday, December 15. For the low price of $10, attendees get a variety of music from some of the area's best talents. On deck for the show are Big Jugs, The Mutineers, Millions frontman Randall Sena, Freakin' on Speakers' Dustin Janson, Islay Street's Michael Easby, metal band Eating Fear, rockabilly master Matt Armor, and a deejay set from KCSB's Darla Bea. Talk about shopping local. The party starts at 8 p.m. Call 962-7776 or visit mutinysb.com for info.
2) New Noise & Notes for Notes Holiday Sound Check: In what's fast becoming a holiday tradition around these parts, New Noise Music Foundation and Notes for Notes are bringing back Depeche Mode guitarist Martin Gore for a deejay set and fundraising gala. Known for his potent mix of new-wave riffing, DJ Gore is a fan of deep bass cuts and industrial dance numbers. "Martin's deejay set is one of the most unique and interesting musical experiences I have ever heard," said Notes for Notes Executive Director Phil Gilley. "It's truly mind-blowing to see what he creates each year." This year's lineup also features some sweet turntable action from Douglas J. McCarthy (Nitzer Ebb) and producer/deejay Static Revenger, as well as a silent auction to benefit both organizations. The party shakes down on Saturday, December 15, at 8 p.m. at Goodman Reed Motors (120 Santa Barbara St.). For tickets and info, visit newnoisesb.com.
3) Tommy Alexander and William Vasquez Holiday Show: Santa Barbara High School grad Tommy Alexander returns to SOhO on Wednesday, December 19, for his second annual holiday homecoming show. The Vermont-dwelling singer/songwriter plays charmingly haunting folk-pop that falls somewhere between Bright Eyes and Simon & Garfunkel. The songs are steady, wistful, and feel just a little bit broken — i.e., the perfect soundtrack to a blustery winter's night. The show starts at 8 p.m. Call 962-7776 or visit sohosb.com for info.