Announcement
Local Author to Sign Award-Winning Book, Airplanes in the Garden: Monarch Butterflies Take Flight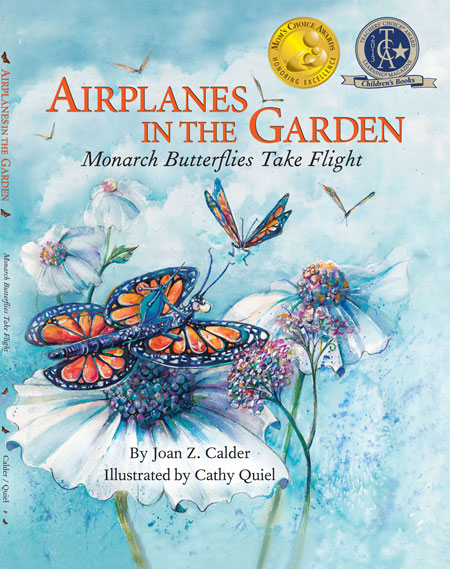 This delightful book for children ages 4-10 tells the story of an imaginative young girl, Bonnie, who learns about the wonders of nature and the life cycle of the monarch butterfly. Beautifully illustrated by local watercolor artist, Cathy Quiel, the book educates as well as entertains.
Airplanes in the Garden is the recipient of Learning® Magazine 2013 Teachers' ChoiceSM for Children's Books Award, Mom's Choice Awards® Gold Recipient, and Creative Child Magazine 2012 Award for Kids Storybooks.
Joan Z. Calder is a horticulturist, garden designer, and recent manager of the greenhouse at the University of California, Santa Barbara. On Saturday, February 10, from 9:00 am – 1:00 pm, she will be teaching a class at Santa Barbara City College's Continuing Education Division's Wake Center called "Bring that Aha Moment to Your Garden-Create a Haven for Butterflies and Hummingbirds".
Joan's passion for monarch butterflies motivated her to write Airplanes in the Garden to teach children about the life cycle of the monarch butterfly. In addition to Bonnie's adventures, Calders' book is filled with fascinating facts about monarch butterflies, tips on growing a butterfly-friendly garden, and maps of the amazing monarch migration.
Joan will also be doing a book signing at Tecolote Book Shop in Montecito on March 23rd.