Cover Story
Counting the Least Among Us
Common Ground Santa Barbara Conducts Its Second Homeless Survey
At 4:30 a.m., when temperatures are below freezing, even idyllic Santa Barbara has a forbidding quality. Yet, two weeks ago, on January 22, this was when nearly 600 Santa Barbara residents from Guadalupe to Carpinteria armed themselves with flashlights and clipboards and set out to count the homeless. The assignment took them through all kinds of brushy underpasses, vacant lots, and parking lots and had them knocking on windows of vans parked in lonely cul-de-sacs and combing stretches of beach tourists never visit. Even more improbable, they did it again the very next morning.
It was the second time in as many years that the nonprofit Common Ground Santa Barbara (now folded into the Central Coast homeless collaborative C3H) has orchestrated such an insanely ambitious undertaking. They call it Registry Week, and this year's goal was the same ​— ​to count homeless residents for federal Housing and Urban Development funding purposes and to identify the sickest, most likely to die among them, rank them according to their mortality risk, and then move the most fragile into housing.
Just as Common Ground pulled off a successful Registry Week in 2011, this second one proceeded in a fairly easy flow. There was a cheerful, clear-eyed volunteer coordinator named Jessielee Coley sitting among a roster of homeless advocates both mornings, checking people in and pointing them toward coffee. There were Google maps given to every volunteer to guide each to an appointed "area." There were T-shirts with "Housing Works" printed on the front. There were role-playing exercises at the training sessions. And there were statistics showing the whole escapade was actually accomplishing something.
According to the Housing Authority of the City of Santa Barbara, 117 people from 2011's 932-person Vulnerability Index were moved into apartments. All but three have kept their housing; four passed away after moving inside. And while 16 who had not yet been housed died waiting, Dr. David Lennon, medical director of the County Public Health Department's Healthcare for the Homeless program, said that overall homeless deaths in the county are declining. In 2009, 40 of the county's homeless residents died; the next year, 39 died. But in 2011 (post-survey), deaths had dropped to 30, which is a 25-percent decline. (Deaths in 2012 are still being counted.)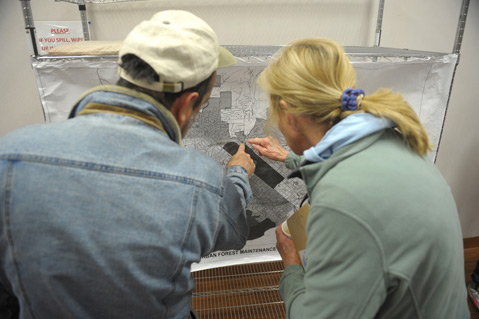 Moving Mountains
Ask any outreach worker what it takes to move an unhoused person from a shelter or street existence into a home, and they will answer that it takes not only perseverance and patience but luck ​— ​the bureaucratic stars have to align. Housing voucher applications require valid birth certificates and other documents, like military discharge papers. Disability and social security applications also require specific signoffs and hoops to be hurdled through. There are credit checks and background checks, which for most homeless persons, will hardly be endorsing. No wonder so many give up.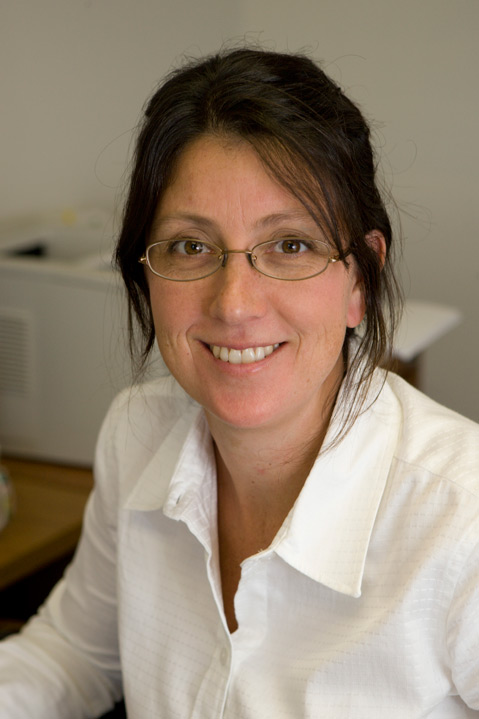 But, for 20 months now, a mega–conference call has been taking place almost every other Friday for the express purpose of realigning the cosmos for chronically homeless people. Acutely aware of all the pieces that must line up for a single housing placement, Alice Villarreal Redit, a quietly determined 16-year veteran of the city's Housing Authority, sent out a giant group email in the spring of 2011 inviting people from across the governmental spectrum to meet regularly.
With all the credibility of the Housing Authority behind her, and a reputation for getting things done, Villarreal Redit got a uniquely positive response. Dubbed the Housing Placement Working Group, the more people of stature began to attend, people like David Lennon and Housing Authority Deputy Executive Director Rob Fredericks, the more others wanted to. Today, as many as 30 people show up for the meetings, either in person or via conference call. Staff from the county Housing Authority participate, as do staff from the county departments of Social Services; Alcohol, Drug and Mental Health Services; and Public Health; as well as Veterans Affairs reps; folks from Peoples' Self-Help Housing; Community Housing Corporation; Casa Esperanza; the Rescue Mission; and more.
The group has been so effective at coordinating the elements of placement that the 100,000 Homes Campaign ​— ​which innovated the "Street to Home" system in Times Square in 2005 ​— ​took note. Last year, the campaign decided to study six cities that were using the Vulnerability Index as a tool to house their chronically homeless. Santa Barbara was one of the six. "There were several things we saw in Santa Barbara," said Paul Howard, the 100,000 Homes' data guru. "One of them is this [Housing Placement Working Group] that gets together twice a month to systematically remove barriers to getting these people into housing … It could be happening in other places, but we haven't seen it."
Most public housing authorities are brought kicking and screaming to the table if they come to the table at all, Howard said. But both Santa Barbara's city and county housing authorities have amended their Section 8 administrative plans ​— ​which govern how federal housing vouchers are distributed ​— ​so that a percentage will be set aside for the chronically homeless.
Yet the average Santa Barbara resident may never know about Common Ground S.B.'s successes, because they're defined by what you don't see ​— ​that some person who's been sleeping on the public library lawn for seven years suddenly isn't there anymore.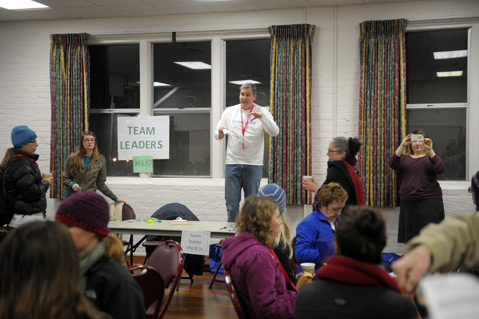 The People
On a rainy night last week, Rick Moritz and Earnest "Gibby" Struck, both fiftysomething former chronically homeless alcoholics, were watching Jeopardy in their small Westside two-bedroom. Moritz's wife, Kim, (who recently relocated here) was about to make dinner. With the exception of Struck's neurological disorder ​— ​alcohol-related Wernicke–Korsakoff syndrome, which wipes out short-term memory and causes loss of muscle control ​— ​both men were healthy, sober, and happy bordering on glowing. Yet 18 months ago, Struck was teetering precariously, dysfunctional at Casa Esperanza, falling down, unable to shower independently, barely eating.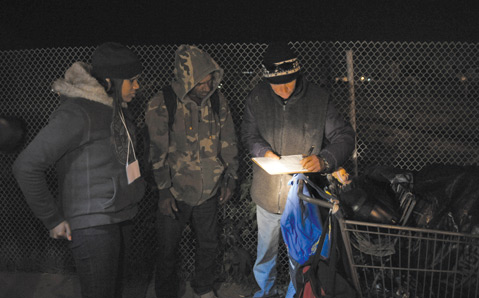 Living on the streets between 2002 and 2010, Struck accrued some 600 to 700 run-ins with Santa Barbara police officers that resulted in citations or arrests for nuisance law violations, i.e., open container, drunk in public, illegal lodging, and failure to take care of warrants. In that same eight-year span, he was booked in the S.B. County Jail 41 times, said Sheriff's spokesperson Kelly Hoover.
Before moving to Casa Esperanza in December 2010, Struck slept on a grate on Cabrillo Boulevard just east of the dolphin fountain. At Casa, he was unable to carry a food tray through the cafeteria line; unless someone helped him, he wouldn't eat. One day, while sitting in a chair, unable to pour himself coffee, Moritz came up and did him the favor. Moritz was himself emerging from a six-year homeless and alcohol-infused free fall, triggered by an accident that knocked him out of the job market. Between 2002 and 2010, he was booked into County Jail 42 times.
Now sober, physically able, and needing a purpose in life, Moritz became Struck's unofficial caregiver at Casa. When Common Ground S.B. dispatched its first army of clipboard-bearing volunteers in February 2011, both men took the survey, not expecting much to come from it. But since it's scored on a point-based system ​— ​the more illnesses you have and the more years homeless you are, the more points you get ​— ​Struck landed in the top tier.
Before the year was out, Struck was awarded a Section 8 housing voucher subsidy. But how was he going to manage in an apartment with Wernicke syndrome? It took a lot of work, and advocacy from people like Moritz's pastor at First Baptist Santa Barbara, Hans Kistner, and the Housing Placement Working Group, but Moritz was finally included in Struck's housing voucher, serving as his full-time caregiver. The challenge then became finding a two-bedroom on the open market, as the Housing Authority had no vacant two-bedrooms. They filled out an application for a unit in an affordable complex on the lower Westside called The Village. But the management company, Cochrane Property Management, turned them down.
"Rick and Hans kept bothering me," recalled Jeff Shaffer, the new coordinator at C3H, who used to work for The Turner Foundation, which owns The Village. "I went to [The Turner Foundation] and said, 'If I could bring in some people and show you the support system that these men have, would you reconsider?'"
So Villarreal Redit, Fredericks, Kistner, Shaffer, Moritz, and the property managers all met. In the end, Cochrane decided to give Moritz and Struck a chance. "We don't make trouble. We pay our rent on time. We are considered by Patty and Jon [Jon Wilson heads The Turner Foundation] to be their best residents here," said Moritz.
Another who has benefited from the Vulnerability Index survey is Paul Fugate. He was homeless for going on 40 years, living in a potpourri of cities across the south, drinking heavily most of that time. He says he still has a bullet lodged in his neck, placed there by an ex-wife, mad that he and his new girlfriend had moved in with the ex-wife's parents. In addition to an amalgamation of illnesses, Fugate has a historic relationship with Santa Barbara police officers, including between 200 and 300 contacts. Now, thanks to the Vulnerability Index and Restorative Court, he lives at El Carrillo, a Housing Authority apartment complex. He planted a garden in a small patio behind his kitchen; he has a TV and is engaged.
"If you don't have a place to call your own, it's not happening. You're not breaking that vicious circle," said Keld Hove, a Restorative Policing officer who worked with Fugate for years. "Without housing, Paul would still be sitting [on the street] in his wheelchair peeing on himself."
Survey Says?
By 9 a.m. on the first day of surveying, volunteers were swapping stories of all the people they found and interviewed, or failed to find. Sharon Byrne of the Milpas Community Association said she was volunteering because she wanted to be part of the solution. "I believe in walking your talk," she said. Her team, assigned to the Funk Zone, found 20 people, many of them sleeping in cars. "We had three or four refusals, [people] who said, 'You came around two years ago, and my situation hasn't changed.'"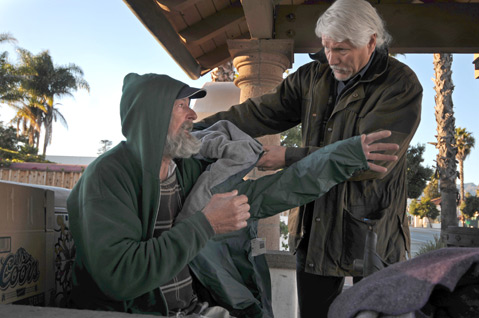 David "Hopper" Hopkins was once one of Santa Barbara's most hard-core, chronically homeless, substance-addicted street dwellers who cheated death twice. He witnessed the dismal endings of several street friends and had two attempts at sobriety before finally succeeding. He led a team of volunteers to an Eastside camp near the railroad tracks.
"It brought back emotional and visual memories," said Hopkins, who has since earned a degree in drug and alcohol counseling and makes his living working on an avocado farm and doing odd jobs. "I'm so glad that I was able to share [that] I've been there and I was able to get out and that so many people are willing to help."
It's not clear yet how many people completed surveys two weeks ago or how many people were counted. Data is still coming in. What is clear is that, with the new C3H collaborative, with its new coordinator Shaffer and facilitator Angela Antenori, and the Housing Placement Working Group, the stage is set to move more of the most vulnerable off the streets.