Living
Indoor Plants
Bring Your Garden Inside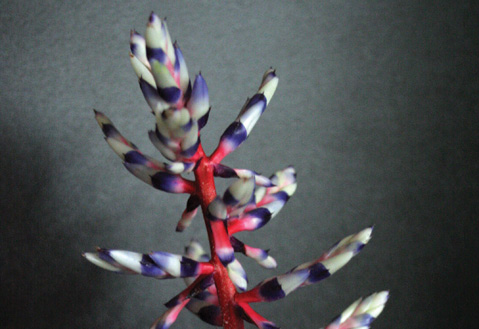 Plants are essential for all animal life on earth. Plants need to be nurtured in their natural habitats as well as our urban landscapes, but they can also improve our personal spaces. Not only is the green of their foliage soothing, but they are scrubbing the air, too. Some can even remove household chemicals like chloroform. Indoor plants must have inherent characteristics to allow them to thrive in what is actually a pretty hostile environment.
Of the three things — light, water, and nutrients — that plants need, light is the most important one to plan for when growing indoors. While there are a few tough foliage plants that thrive on neglect in dark, dingy corners, most need moderate to bright light to do well. And houseplants that provide cheery flowers usually require as bright a space as possible, say in front of a south- or west-facing window. Watch out for scorching if the exposure is too extreme. Windowsills and plant stands placed in front of the window are the best places to put plants to them keep healthy and happy. It is possible to put a fern or a ficus, a bromeliad or an orchid in a dim position away from the window to showcase it for a while, but remember to rotate it back to its brighter spot for long enough to keep it vigorous. If the stems start stretching out and the leaves look pale and thin, it's past time to give it a break.
Growing indoor plants in containers makes it relatively easy to control how much water they get and when. Most houseplants are tropical or semi-tropical in origin and are moderately to very thirsty. Don't let them dry out. On the other hand, many will not enjoy being continually soggy. Be sure to water the pots long enough to see water coming out the holes in the bottom, and don't leave them in standing water. Water in its vapor form as relative humidity is also very important for houseplants. This goes back to their origins again; those dimly lit forests have a constant humidity that may be higher than the normal, temperature-regulated home generally features. Especially in the winter when the heaters are running, misting houseplants occasionally or standing their pots on trays of pebbles with a little water below can increase the humidity in their microclimate.
As for pots, almost anything will do. Choose a container large enough to give the roots room to expand, repot in larger sizes as necessary, or divide and re-propagate if they get too unwieldy. Buy metal, glass, or ceramic cachepots in sizes that can contain regular nursery-style plastic pots. Just slip the industrial version inside the decorative container. It will be easier to take the plants out for watering or feeding (or that little vacation on the porch when the weather is suitable) and save the furniture from moisture damage.
Even the best care may leave a houseplant a little stressed out and susceptible to pest attack. The usual culprits are aphids, mealy bugs, scale, and spider mites. Luckily, all of them can be controlled with judicious jets of water. Take the plant into the bathtub or shower, the laundry sink, or outdoors for a good dousing. If ants have set up housekeeping in the pots (where do they come from?), it's best to control them with ant bait. If houseplants get a vacation outdoors, be sure to put them in a shady enough spot so they don't get sunburned.