Visual Arts
Danny Lyon Photographs at SBMA
Santa Barbara Museum of Art Acquires Important Civil Rights Images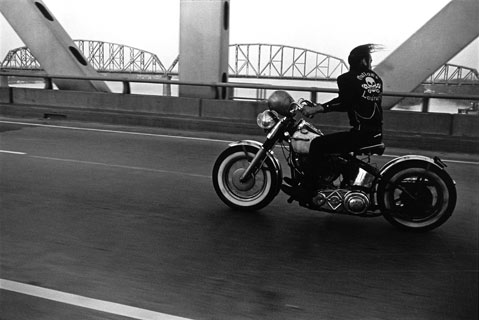 FREEDOM THEN AND NOW: In 1962, at 20, Danny Lyon was a University of Chicago undergraduate history major with an interest in photography. One year later, after taking a position as a staff photographer for the Student Nonviolent Coordinating Committee to document civil rights protests all across the South, Lyon was not only an outstanding street photographer capable of creating images on the highest level technically and aesthetically, he was also a political force in his own right, someone who was capable of opening stockade doors with his camera. In The World Is Not My Home: Danny Lyon Photographs, on view at the Santa Barbara Museum of Art through June 2, his historically significant and intensely moving civil rights portfolio — which was recently acquired for the SBMA permanent collection — is only part of the story. Lyon, who now lives in rural New Mexico, is expected to visit Santa Barbara for at least part of the series of events that the museum has scheduled to coincide with the exhibition, and he remains an unpredictable, outspoken maverick. There's a self-portrait in the show that says it all: It's the 1960s, and Lyon locks eyes with the lens from astride a motorcycle. The image comes from a collection called The Bikeriders which has, at least until now, been the artist's best-known work.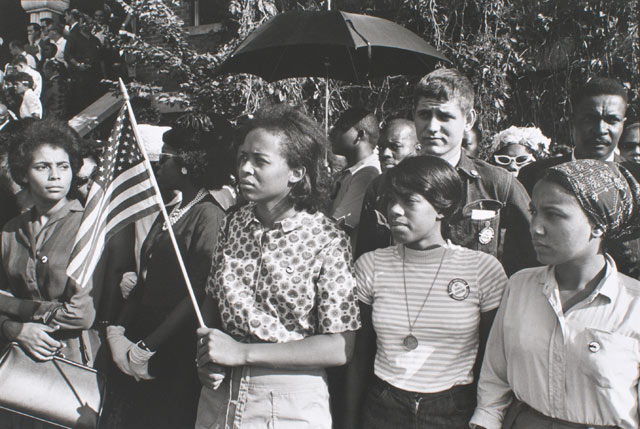 Following Scene on the Street: Doug Busch, The World Is Not My Home shows how SBMA Curator of Photography Karen Sinsheimer continues to position the museum as a leader in the canonization process for a second wave of artists who are currently joining the ranks of more familiar names such as Robert Frank, Garry Winogrand, and William Eggleston. Lyon, with his caustic wit, emphasis on activism, and powerful, highly dynamic shooting style, stakes another big claim along the creative lineage that leads from Walker Evans and Dorothea Lange to the present. Students of the rhetoric of the image could read into these pictures for hours, teasing out the subtle messages conveyed through Lyon's astute use of angles, cropping, framing, and grouping. It's a tour de force of the medium, and what's more, the message really matters.
DEFINING DOCS: In conjunction with the Danny Lyon exhibition, SBMA will be holding a panel discussion on Sunday, March 3, featuring photographers Ken Gonzales-Day and Mathieu Young, theorist Martin Berger, and filmmaker Kevin McKiernan. It's called Defining Documentary Today, it starts at 2:30 p.m., and it should be fascinating. The participants represent a very broad spectrum of attitudes and practices, and the definition of documentary has never been under more pressure than it is today, in the age of "reality programming" and Instagram.
OBJECT: Still haven't gotten enough photography? Or maybe you're just in the mood for some neo-surrealism after all that documentary drama. Then head over to Wall Space Gallery (116 E. Yanonali St.) in the Funk Zone for object, which continues through March 24. Sue Van Horsen's enigmatic assemblage pieces share the space with photos and photo-equipped objects by Portland artist Heidi Kirkpatrick and Yvette Meltzer's amazing action images of clothes dryers.