News
'Cat Signal' to Appear Worldwide
Internet Defense League Gears up for Fight Against CISPA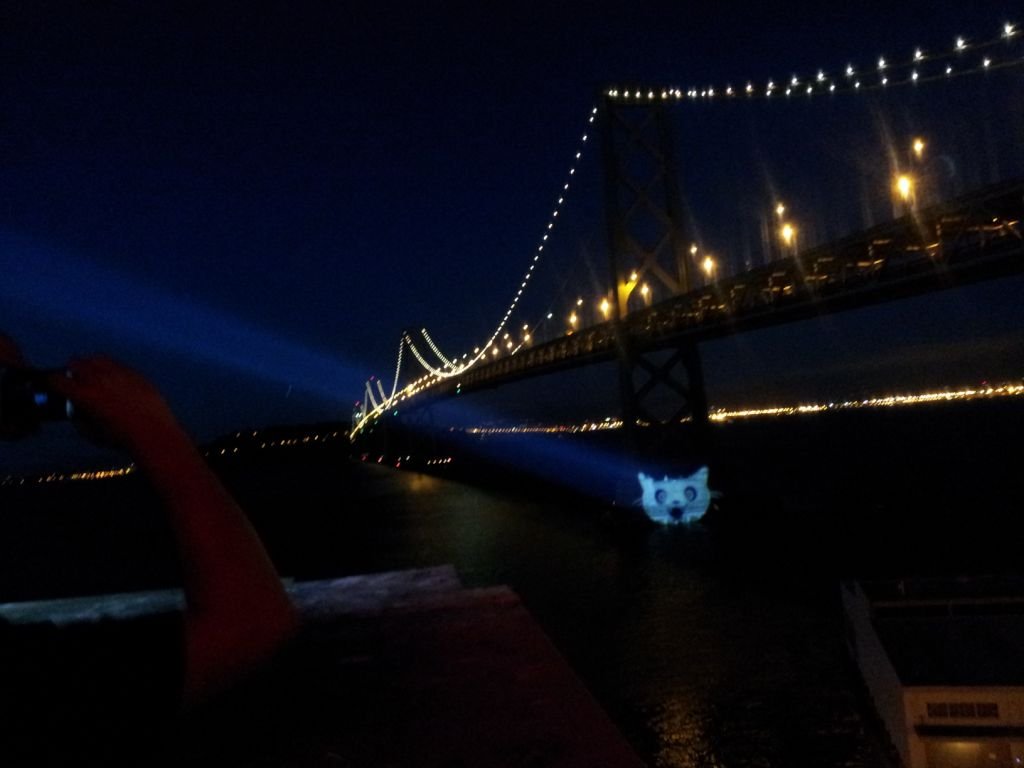 A massive group of influential Internet organizations is standing in defiance of a controversial cybersecurity bill which they claim will give unprecedented powers to the U.S. Government to monitor and censor the your Internet. The American Civil Liberties Union (ACLU), in an on-line petition against the Cyber Intelligence Sharing and Protection Act (CISPA), claims that the proposed "legislation would give the government, including military spy agencies, unprecedented powers to snoop through people's personal information — medical records, private emails, financial information — all without a warrant, proper oversight or limits".
Internet Defense League members who participated in and engineered last years Internet blackout have pledged, and already activated plans, to put a stop to this legislation. Last time they did this they practically melted Congress's telephone lines.
On March 19, 2013, the ACLU, Electronic Frontier Foundation (EFF), Mozilla, Access, and another 33 organizations sent a letter to the White House asking the president to renew his threat to veto the CISPA bill. In it, they claim that "H.R. 3523 effectively treats domestic cybersecurity as an intelligence activity and thus significantly departs from longstanding efforts to treat the Internet and cyberspace as civilian spheres." They also noted that "CISPA would provide companies dangerously broad legal immunity for actions they took based on information 'identified, obtained, or shared' under the bill." Mozilla, creator of the popular web browser Firefox, issued a scathing statement last year when the bill was first introduced, stating "The bill infringes on our privacy, includes vague definitions of cybersecurity, and grants immunities to companies and government that are too broad around information misuse."
Regardless of whether President Obama responds to the March 19 letter, he may soon be forced to respond to a petition titled "Stop CISPA", launched a little over a month ago on the whitehouse.gov website, which has already amassed over 106,000 signatures. According to the White House website, "a petition must reach 100,000 signatures within 30 days" for it to necessitate a response.
Under CISPA, information-sharing would occur with minimal oversight and provide additional immunity to corporations who are already passing massive volumes of data about their users back to the National Security Agency (NSA). This bill would enable significant expansion of the already-controversial national spying programs run by the NSA and other members of the Intelligence Community.
Amongst the known NSA surveillance projects is one codenamed "Stellar Wind," which was exposed by William Binney, former director of the NSA's World Geopolitical and Military Analysis Reporting Group. The program utilized highly advanced 'taps' on the nation's Internet infrastructure, effectively siphoning off everyone's (including American citizens') communications in real-time to the NSA for deep analysis. This information is corroborated by another whistle-blower, former AT&T technician Mark Klein, who provided evidence and confirmed the existence of room 641A, a secret network-closet located in San Francisco that copied and transmitted traffic from major Internet backbones and forwarded it directly to the NSA for analysis. It is estimated that NSA continues to operate anywhere between 10 and 20 similar 'black rooms' around the country.
Internet Defense League (IDL) members, some 30,000 websites and growing, are not happy about the deteriorating privacy landscape and have vowed to not take this lying down. Their campaign utilizes a special code-snippet which will display their 'cat signal' anytime privacy killing legislation seems to be gaining some traction. You will likely see the "CISPA is Back" message on top of your favorite website this week; I encourage everyone to follow through with the instructions to contact your representatives and tell them your constitutionally protected rights to privacy are not up for debate.
Modern communications tools now evolve organically and continue to fundamentally change the way global society interacts; we are faced with privacy challenges that seemingly evolve at light-speed yet most still struggle to comprehend. Within this brave new medium we call the Internet, there is a very real battle going on for privacy and it is way too early to say who will win the war. However, if you are in my corner, along with the Internet Defense League, we will "Make sure the Internet never loses. Ever."