News
Court of Appeal Sides with Indy Editor
Upholds Superior Court Ruling in Contract Dispute Between Marianne Partridge and Publisher Randy Campbell
The editor in chief of The Santa Barbara Independent will likely be the corporation's new majority shareholder after an appellate court agreed with a superior court judge's decision that she had an agreement with the publisher to buy his shares.
Editor Marianne Partridge received word Thursday afternoon from California's 2nd District Court of Appeal in Ventura of her victory in a breach-of-contract lawsuit against publisher and majority owner Randy Campbell.
Still to be determined is exactly how much Partridge owes Campbell in purchasing his shares. While the agreement was for $1.377 million, the court of appeal did side with Campbell in his dispute over that figure. He successfully argued that a "true-up" was applicable.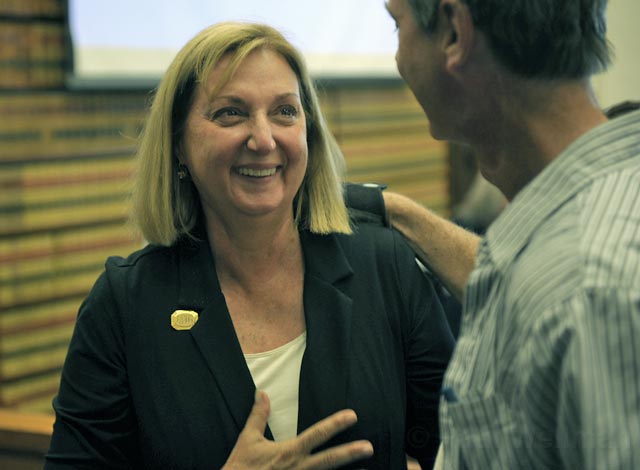 In November 2009, Campbell — owner of 51 percent of Santa Barbara Independent, Inc.'s shares — notified the three minority shareholders of his intention to sell his shares to Southland Publishing, a Pasadena-based company that owns four weekly newspapers and three magazines, and prints The Independent each week.
According to an agreement among The Independent's shareholders, shareholders had a right of first refusal — that is, no shareholder could sell their shares without first giving the corporation or its shareholders the opportunity to purchase them "at the price and on the terms" offered to the selling shareholder.
Shortly after Campbell announced his intention to sell, Partridge provided Campbell a document explaining she was exercising her right to purchase the shares.
Later, however, Campbell said he received another offer — one in which he would be employed as publisher for $110,00 a year, double what he makes now — from Southland and was considering this offer. But Partridge said that she had already accepted his offer to buy the shares, and that he couldn't now back out of that deal. Campbell disagreed and argued Partridge hadn't followed correct procedures under the company's buy-sell agreement. He refused to sell his shares to Partridge, and she filed suit in February 2010, alleging breach of contract, breach of covenant of good faith and fair dealing, and breach of fiduciary duty.
In August 2011, after a weeklong trial, Judge Denise de Bellefeuille ruled that Campbell had to sell his shares to Partridge. Campbell appealed that judgment.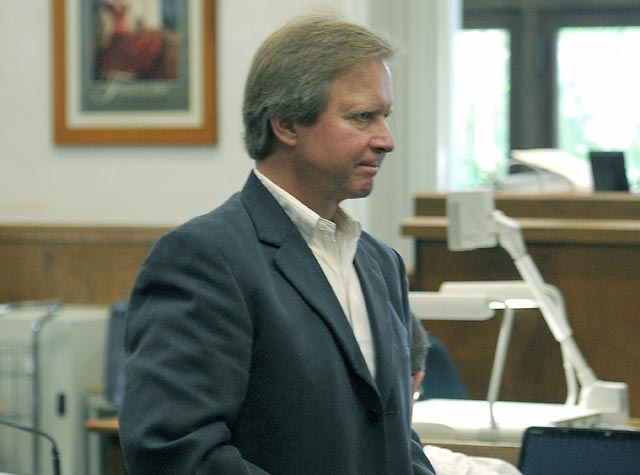 The Independent was formed in 1986, when two papers — Partridge's News & Review and Campbell's The Weekly — teamed up. As part of their contracts, Campbell oversees the business side of the newspaper, while Partridge has complete control over the editorial side. Neither can be removed from their position without a supermajority vote of shareholders.
As part of his argument, Campbell claimed that Partridge was secretly scheming with attorney Joseph Cole, former publisher and president of the Santa Barbara News-Press. Campbell also has a separate suit pending against Cole, claiming that because Cole represented Campbell for three months in a business dispute dating back to 1997 that his involvement in the current matter constitutes a breach of fiduciary duty. He's also suggested that Cole improperly shared confidential information about Campbell to Partridge. (In that earlier dispute, Partridge and Campbell had been partners in an ill-fated attempt to launch a weekly newspaper in Ventura. The two found themselves at odds over whether to pull the plug on that project — they did — and under what conditions.)
Both Cole and Partridge have denied any such exchange of information ever took place. Even it had, Cole has insisted, Campbell's complaint is flawed because he's failed to demonstrate any harm had arisen from it. Although the case remains unsettled — having gone through several procedural metamorphoses — Judge DeBellefeuille opined at one point that Cole had violated no fiduciary obligation to Campbell, noting that Cole represented Campbell "in the last century on an unrelated business dispute." DeBellefeuille has since been re-assigned to Juvenile Court and Campbell's dispute with Cole has been given to Judge Donna Geck to resolve.
Evidence and testimony revealed that Campbell was pursuing a pay raise at a time when staff received an across-the-board 6 percent pay cut, which hasn't been given back. He didn't get the raise and was upset, according to testimony. Shortly after, without seeking a vote from the board, he authorized a disbursement of dividends to stockholders, himself included. He was also in talks with Southland to potentially buy back 49 percent of the shares once a complete sale was done, leaving the minority shareholders out of the equation, and leaving just him and Southland.
The appellate court didn't really have a hard time determining there was an offer and an acceptance — and therefore an enforceable contract — between Campbell and Partridge. In doing so, the court said Campbell's interpretation of the contract would lead to "unintended, absurd results."
Campbell has two options going forward: ask the court of appeal to reconsider or petition the California Supreme Court. Both options have little likelihood of success.
The case will head back to the superior court level within 30 days to determine how much, exactly, Partridge must pay Campbell. The appellate court said a "true-up" was an integral part of the purchase price. The true-up will be finalized after an analysis of the newspaper's net cash, receivables, and payables to the extent it is more or less than $700,000. The true-up hearing will only last a couple of hours, Partridge's attorney Gary Hill estimated. He also said he didn't anticipate the amount to be very high, and will work with Campbell's attorney for a resolution.
"I'm disappointed in the opinion, which reversed one but not both of the lower court rulings we appealed," Campbell said in an email Friday. "I have yet to discuss with counsel the next step. And, of course, my lawsuit against my former attorney Joe Cole for his participation in this shareholder argument remains ongoing."
The superior court will also determine how much in attorney's fees Campbell owes Partridge, which the appellate court said Partridge was entitled to. Judge de Bellefeuille ruled at the time, in August 2011, that her fees totaled $358,742. That amount, no doubt, has increased substantially in defending the case on appeal.
All said and done, depending on how long it stretches out, the process could take four to six months, but once Campbell hands over his shares, Partridge will own 58 percent of The Independent, with two other minority shareholders holding the rest.