Columns
Graduating as Entrepreneur
Foodie Enterprise
For many of us, graduation is imminent. It's a bittersweet fact. The fear of having to move back in with mom and dad is leaving some of us scrambling for entry-level jobs and unpaid internships. It was this set of unhappy prospects that initially inspired the creation of Rock Rose Provisions by 22-year-old Lucas Ryden, a soon-to-be graduate of UCSB and aspiring entrepreneur.
Rock Rose serves an eclectic array of gourmet nuts and butters such as peanut, macadamia, cashew, almond, and sunflower seed butters. Including a batch Ryden calls "Get Tropical" – a mixture of brazil nuts, cashews, vanilla, and coconut – Ryden uses ingredients that are as natural and locally grown as he can find.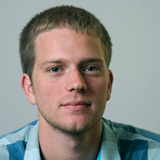 Ryden's nut butters are a treat in and of themselves, but unlike your classic jar of Skippy, his products also pair well with a wide variety of foods. "There's so much you can do with nut butters," Ryden said. "When people think of nut butters, they usually default to tried-and-true combos like a pb&j sandwich or a banana with peanut butter. But I've learned that they're super versatile and I like to use them in savory dishes as well. I love spreading the almond or pecan butter on chicken and fish to create a nice crust with amazing flavor. I also use the different peanut butters in Asian dishes like stir-frys or satay sauce. And the sunflower butter makes a great addition to fresh salad dressing," he went on.
Gathering the capital to launch a business can be a daunting task for any entrepreneur. But thanks to the California Homemade Food Act, otherwise known as the Cottage Food Law, local artisans like Ryden are permitted to produce and sell a limited group of low-risk foods, including nuts, baked goods, granola, and popcorn; and excluding meat and dairy products. The law went into effect on January 1st of this year, with the potential to benefit local economies by helping aspiring entrepreneurs, letting them bypass the burden of having to invest in a commercial kitchen. Ryden operates under Permit A, which allows producers to sell to consumers directly, or at special events or farmers markets.
It has been said that successful entrepreneurship takes passion, and that passion exudes from Ryden. What started as a simple desire to eat healthier in high school transformed into a true appreciation for culinary art and locally grown foods. After spending some time in Seville, Spain, Lucas wanted to bring the celebration of local cuisine and food culture he noticed there back to California. He started a food blog entitled Sabor (that's flavor, for you gringos) writing about what he describes as "Latin-influenced southern California foods." The blog soon turned into a series of pop-up dinners he headed in Isla Vista that featured four-course meals, cocktails, and appetizers.
Ryden describes himself as a firm believer in "classic capitalism," one that emphasizes a large competitive market. However, he is a businessman with a conscience. "I want to go to sleep at night knowing not only that I am enjoying what I do, but what I'm doing is right," Ryden said. "I want Rock Rose to be a genuine reflection of southern California by using all locally grown ingredients." Ryden hopes to one day incorporate craft beer that reflects the West Coast under Rock Rose Provisions as well.
Ryden has organized a beer-pairing dinner at the Arlington Tavern, where he works as a server, which will occur Wednesday, June 5, at 6:30 p.m. The dinner will feature a course of four craft brews provided by a long-time friend of Ryden's and a prolific home brewer. Tickets are $45.
While Isla Vista's rampant boozing and debauchery remain evident, I hope this column sheds a clearer and more flattering light on the place I am to call home for only three more weeks. Coming out of I.V. are some of our future's top engineers, scientists, artists, teachers, and entrepreneurs. They're out there. You just have to look past the smoke.
For more information on Ryden and Rock Rose Provisions, visit rockroseprovisions.com.