Outdoors
Outdoor Bits and Bobs
Fare for the Outdoors Folks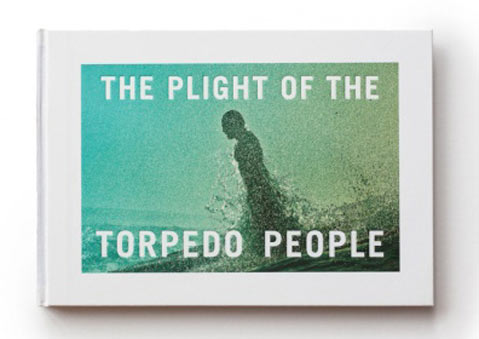 The Plight of the Torpedo People
Every once in a while, a book comes along that defies any sort of successful categorization, save for one overarching label — that it is just plain excellent. The Plight of the Torpedo People is just such a tome. Technically, it is a collection of "photographs and text surrounding" the film Come Hell or High Water, Keith Malloy's celebrated cinematic love poem to the art of bodysurfing circa 2011. However, dive into this recently released quintessential coffee-table affair, and, within the first few pages, you are immediately impressed with what an unexpected, arresting, and refreshingly weird thing this book is.
Malloy is quick to admit that the book was a bit of an afterthought to his debut filmmaking effort but that he did have enough foresight during production for Come Hell or High Water to drag along a couple of Central Coast–based photographers, Chris Burkard and Erin Feinblatt, with eyes on a possible related book project. Then, after the film was enjoying a successful screening tour, Malloy and company bundled up all of their raw "book" material and passed it along to Santa Barbara's own Tom Adler, an underground sort of legend in the graphic design and publishing worlds, to make the magic happen. The end result is a stripped-down collection of images, the bulk of which are underwater angles that lay bare the saltwater dance of primordial joy that is bodysurfing.
Fashion Statement with a Function
Remember the rope bracelets of your youth, those thick and knotted fashion statements that would age to soft and stylish perfection on your wrist before eventually falling off? Well, the folks from Survival Straps have reimagined that fad into something fashionable, functional, and — quite possibly — lifesaving. Made out of military-grade parachute cord, these stylish bracelets, which come in more than 50,000 different color combinations and feature a stainless-steel closure pin, are designed to be worn every day, inconspicuously waiting for a situation to develop where you may need several feet of super strong rope to help you out. With simple strategic tug at the bracelet, the entire thing can rapidly unravel into several feet of cord, strong enough to lash a couch to your roof rack, stash your food in a tree away from prying bears, use as a tourniquet, or for whatever other predicament life may throw at you. For more information, visit survivalstraps.com.
Ultimate Flip-Flop for Adventure and Eco-Consciousness
Slide on pair of Sazzi flip-flops, and you are all but guaranteed to catch some comments from friends and strangers alike. Simply put, they look pretty darn weird. Furthermore, and more importantly, they perform like no other open-heal sandal on the market when it comes to hitting the trails, crossing creeks, or climbing hills. The magic of this flip-flop comes from their unique design, which features individual toe platforms for each of your 10 digits, as well as strap posts that slot in between all of your toes, rather than the traditional slipper style of just one post next to your big toe. The end result is a flip-flop that stays connected to your foot no matter how radical you get. Also of note, the sandals are 100 percent recyclable thanks to the PLUSfoam technology (created in part by Santa Barbara's Brett Ritter) that they are made out of. Visit sazzi.com.