Announcement
Fund for Santa Barbara Supports Cooperative Development in Lompoc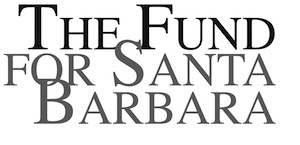 The overall mission of the Lompoc Cooperative Development Project (LCDP) is to address the high income disparity and unemployment rates in Lompoc by developing worker-owned cooperatives that create employment and cooperative business ownership opportunities for underserved, disenfranchised individuals in Lompoc. In a worker cooperative, members receive a wage, and they share in profits and decision making. Members control how their work is organized managed, and how profits are used and distributed.
The project is a local initiative led by a steering committee of community leaders who volunteer their time and leverage the technical expertise of staff at the California Center for Cooperative Development (CCCD) to realize the project mission.
The first cooperative, Green Broom Brigade opened in April and is offering environmentally green cleaning services throughout Santa Barbara County. Five women who completed training in the cooperative business model and in green cleaning are provisionary members of the cooperative. A Cooperative Facilitator works with the members in the cooperative to provide mentoring and training to expand the business so that more jobs are created and to help prepare members for business management.
Anyone interested in professional cleaning services should call the Green Broom Brigade office at 805-740-2091. Services for households and businesses are offered and only natural and effective products are used.
The cooperative initiative will begin groundwork planning for a second cooperative late this summer. This will begin with strategic planning and an economic feasibility study.
The Lompoc Co-op Development Project and CCCD are very grateful of the support of the Fund for Santa Barbara.