News
Caring for Kenya's Kids, 2013 Edition
Special Ed Teacher with Santa Barbara Roots Returns to Africa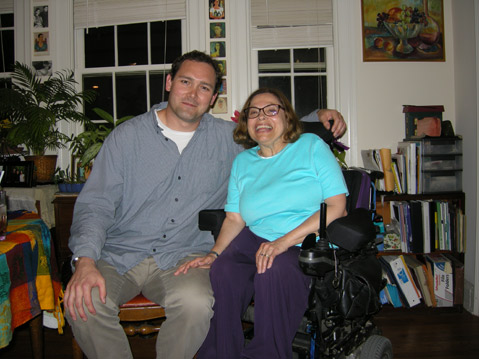 July 2011
A simple card: Dream. Live. Pursue. Success is measured by imagination, heart and effort.
Inside, handwritten: "Since Africa is something we share, I wanted to give you some of the faces I brought back."
J.J. presents me with a beautiful handmade book bound with a simple green ribbon. Batwa Faces. J.J. Kercher. Burundi, 2009. "For Brent, as you begin your own journey to Africa." Inside, beautiful images from her journey. A quote from her friend Claude Nikondeha closes the book, "We are set in a delicate network of interdependence with our fellow human beings and all of creation … . In Africa we call this ubuntu. We are persons through other persons. Our humanity is all bundled up together."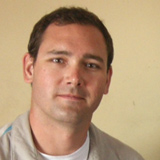 Handwritten: "I look forward to hearing stories and seeing the faces you'll bring back!"
We hug. Holding back tears. I set off on my solo journey to Luanda, Kenya. J.J. knew something powerful was about to happen. I felt it, too. At the time, I could not realize just how moving my experiences in Luanda would be.
August 2011
I arrived back in Santa Barbara, jetlagged but inspired. Just in time to begin what would be my eighth and last school year as a special education teacher for the Goleta Union School District (GUSD). After collaborating with people in powerful ways and negotiating significant barriers to inclusive education in the Luanda region, I wanted to make that my life's work. Something needed to change.
Syracuse University (SU) has long been a pioneer of inclusive education. It is home to names like Burton Blatt, Wolf Wolfensberger, and current dean Dr. Douglas Biklen. I heard that the Special Education Doctoral program offered a focus in Disability Studies and Policy. Perfect for my international interests. I understood the program to be highly individualized and fully funded once accepted. Temptation.
November 2011
I fumbled awkwardly over my words as I requested letters of recommendation from administrators at GUSD. I explained my desire to consult internationally on inclusive practices. My nervous words were met with support. My application to SU was submitted. I began to tell friends and family the plan I had set in motion.
"Do you realize how much snow Syracuse gets every year? Your thin California blood can't hack it out there."
"You'll wreck your truck in the snow."
"Good luck with that."
"Have you ever been to Syracuse?"
I would go only IF accepted, IF funded, and IF SU was open to supporting my international plans. I would not overthink it. If my provisions were met, I would head east.
February 9, 2012
A message was in my inbox:
Hello Brent,
You have indeed been accepted into the doctoral program in special education at Syracuse University … I thought for sure that I also emailed you last week, but in any case, YES YES YES, congratulations!!!
Let me know if you plan to come to Syracuse this Spring and I will try to set up some meetings with folks here.
All best & again, congratulations!!!
beth
Beth A. Ferri, Ph.D.
Associate Professor
Programs in Inclusive Education & Disability Studies
Coordinator, Doctoral Program in Sp.Ed.
Syracuse University
March 2012
I submitted my resignation as an instructor at the Gevirtz Graduate School of Education at UC Santa Barbara and gave up my tenured position at GUSD.
August 2012
After a slightly delayed departure to accommodate the celebration of Fiesta in Santa Barbara, I bid one last "Viva la" to the city and people I love the most and road tripped my way through the "fly over states" en route to the 'Cuse. After vowing to not ever drive that route again, and to never live in most of the states I traveled through, I arrived at the next chapter in my life.
The First Days of School
I never had the privilege of only being a student. I had always worked one or more jobs throughout my previous forays into higher education. I intended to make the most of my studies at SU.
Within the first few weeks of the fall semester, my International Human Rights and Disability Law professor, Arlene Kanter, invited the class to the United Nations (UN) in New York City to attend the Conference of State Parties to the Convention on the Rights of Persons with Disabilities (CRPD). Article 24 of the CRPD, which calls for the development of inclusive education systems, was the focus of my previous international work.
After pinching myself repeatedly, I spent three days wandering the halls of the UN, soaking up the history, and sitting in on meetings where state party representatives reported on the implementation of the CRPD in their home countries. On my second day at the UN, I saw a woman who looked strikingly similar to a lady I used to housesit for in Santa Barbara.
"Brent? What are you doing here?!"
"Deirdre? [insert explicative.] Wow! What are you doing here?!"
"I am temporarily working for UNICEF, for the same office I used to work for years ago."
Deirdre went on to explain that she was actually working with the Kenyan Ambassador to the UN, Macharia Kamau.
"Will you be here Friday? Do you want me to set up a meeting between the two of you? You can tell him about your past work in Kenya."
The following day, I met Ambassador Kamau, shared my Kenyan experiences with him, and slid his business card in my suit pocket with a grin. He asked that I keep him informed of any future research I conduct in Kenya.
Kenya, Round Two
Shortly after the biggest small world experience of my life at the UN, I had a meeting with the chair of my department, Dr. Joanna Masingila. I had heard that she had connections to Kenya and that I should set up an appointment with her to tell her about my experiences there.
We met, and she informed me that she not only had connections to Kenya but was a Fulbright scholar there in 1998, was married to a Kenyan man, has developed an institutional linkage with Kenyatta University (KU) in Nairobi with SU, was going to KU this summer, and had room on her United States Agency for International Development (USAID) grant if I wanted to go with her! Through the grant, Dr. Masingila was cosponsoring the International Conference on Education at KU in July 2013. My summer plans were born.
A fellow graduate student, Michelle Damiani, was similarly interested in international inclusive education. She was put on the grant as well. It was happening.
The Plan
Every week, Michelle and I met to plan out the details of our work in Kenya since the initial invitation. We organized a two-day inclusion workshop for teachers at KU. We also created presentations that outlined Kenya's legal obligations to educate students with disabilities under Article 24 of the CRPD, and how Kenyan teachers can meet the needs of all learners through "no cost" inclusive teaching strategies. We also meticulously developed a two-week study aimed at training teachers to use these "no cost" strategies at two primary schools in the Luanda area. The goal is that these strategies create sustainable access to primary classrooms for students with disabilities without using additional school resources and are beneficial to all learners in the classroom.
April 2013
In my Advanced Disability Law course during the spring semester, Professor Arlene Kanter encouraged our class to attend the National Federation of the Blind's Jacobus tenBroek Disability Law Symposium on April 18-19 in Baltimore, Maryland. Not only was it a good excuse to road trip through a part of the country I had never seen before, but the keynote speakers on day one of the symposium were Judy Heumann, the Special Advisor for International Disability Rights at the U.S. Department of State, and Eric Rosenthal, the founder and executive director of Disability Rights International (DRI). I was very interested in both of their work, and wanted to meet both of them.
A fellow classmate introduced me to Arlene Mayerson, a directing attorney for the Disability Rights Education and Defense Fund (DREDF), and she happened to be personal friends with both Judy Heumann and Eric Rosenthal. She introduced me to both of them following their keynote presentations. Eric Rosenthal asked me to look for connections to organizations interested in closing down institutions with a record of human rights abuses in Kenya, and Judy Heumann invited me to dinner at her home in Washington, D.C., the following evening to discuss my upcoming project in Kenya!
Dinner with Judy
Following the symposium in Baltimore, I had planned to explore D.C. anyway, so the invitation to Judy's house was serendipitous. I arrived at her home around 6:30 p.m. with a bottle of red wine in tow, and in a long-sleeve button-down shirt, drenched in rain from an unexpected battle with a rogue storm.
Judy, her husband, Jorge, and I enjoyed a delicious meal, and shared stories about our lives. As the conversation turned to education, Jorge excused himself to watch an evening of fútbol in the front room. I shared my international experiences with Judy, and she provided insightful and constructively critical advise on the forthcoming Kenya project. She pledged support of our work and offered connections to Rosangela Berman Bieler, the chief of the UNICEF Disability Section in New York City, and Karen Freeman, the mission director of USAID/Kenya. She was also interested in putting pressure on the Kenyan government to recognize Nyamuga Special School as a state education program entitled to government funds. Up until now, Nyamuga Special School has subsided largely on community handouts to keep its doors open and is the school where Michelle and I will be working this summer.
Following our shoptalk, Judy and I shared stories about our families, sipped coffee, and shared stories of mutual colleagues and friends at Syracuse University. I do not typically drink coffee, but I helped myself to extra cups because I did not want the evening to end. Judy told me she invited me to her house for dinner because Professor Kanter, her personal friend, was texting her following our meeting at the symposium insisting she invite me over for dinner. Judy Heumann, one of the most influential leaders in the disability community and advocates for civil and human rights, who has worked for the Clinton and Obama Administrations, had me over to her house for dinner.
June 26, 2013
Email from Benson in Kenya
Hello Friends,
I hope this email finds you well. I regret to inform you that once again, our teachers have downed their tools since the government failed to implement the agreement they signed with the teachers' union. So all the public primary and secondary students are back home with their parents. I will keep you posted on the latest news.
Thanks in advance.
Benson.
Michelle and I were set to depart for Kenya on July 3 to conduct teacher trainings beginning on July 15. News of the teacher strike was not good.
July 3, 2013: Day of Departure
I woke to a text message on my phone the morning of my flight:
Enjoy yourself.
Judy Heumann