News
Icons of Decency Stumping for a Bank
A Corporate Coup
As a poet, educator, historian, best-selling author, actress, playwright, civil-rights activist, producer and director, she continues to travel the world, spreading her legendary wisdom. Within the rhythm of her poetry and elegance of her prose lies Angelou's unique power to help readers of every orientation span the lines of race. – from Maya Angelou's web page
Never did I think I would question the ethics of humanitarian and poet Maya Angelou. But I do now.
Ms. Angelou has now put herself in a position to be perceived as a spokesperson for Union Bank, a subsidiary of Mitsubishi Financial Group (MFG); one tentacle of a gigantic multi -national conglomerate. Union Bank is the same bank that took over Santa Barbara Bank and Trust and, reportedly, fired everyone in the San Roque branch office.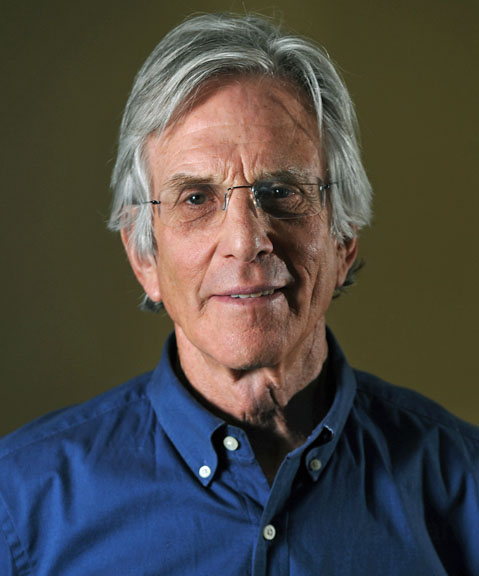 By allowing herself to be included in television and Internet advertisement for the bank, Ms. Angelou is now in the endorsement business. And it's not just any endorsement. She has damaged her iconic brand by associating herself with a banking institution that has ethical issues. In May 2013 the PEW Charitable Trusts issued the report Checks and Balances – Measuring checking accounts' safety and transparency. The report focuses on how the country's largest banks rated in disclosure, overdraft, and dispute resolution policies and practices. Union Bank ranked 34.
Morgan Freeman, Robin Williams, Paris Hilton, and scores of other celebrities pitch products. Why not Ms. Angelou?
The answer is that we expect Ms. Angelou to use her stature as an outstanding role model, her beautifully articulated opposition to bigotry, poverty, and racism in a better way. Celebrities are typically known for sports feats, blockbuster movies, and publicity stunts. Maya Angelou is admired for her unselfish acts, her undying spirit of hope and renewal, and her unbounded compassion for humanity.
Maya Angelou never stops reminding us that humanistic values must take precedence over commercial ones. Whether she was paid or not – and I have no idea – Ms. Angelou squandered some of her ethical credit, to put it in business terms. She damaged her iconic brand by aligning herself with a banking giant who has some questionable business practices.
The bank PR people certainly understood that they were tapping into Ms. Angelou's good will for their own self-interest. A story in AD Week summed it up:
"… the campaign is effective at selling trust, rather than a product or service. Maya Angelou brings a kind of poetry to the campaign and with her prolific views on racism, identity, and family, she can assuage people's concerns about the financial crisis. While she doesn't even mention the brand, Angelou implies that she trusts Union Bank."
Poetry to the PR campaign for a bank? This is not what you expect from someone with "legendary wisdom." This is not what you expect from Ms. Angelou.
I should add she is not alone in her endorsement of Union Bank. Another icon of decency, actor Edward James Olmos, also did television and Internet spots for Union Bank.
Although neither Ms. Angelou nor Mr. Olmos ever specifically mention the bank, the implications are clear: Union Bank is on the side of truth and justice. This tacit endorsement of the bank is bolstered by the comments of a narrator leading in and out of the commercial: "Doing Right is Just Good Business – Union Bank."
In my opinion, even if Ms. Angelou and Mr. Olmos vetted Mitsubishi and Union Bank for their business practices before participating in the ad campaign, the two leaders diminished their own ethical credentials.
Should we consider their earlier, laudable contributions compromised because now they are hyping a bank? No, of course not.
But we should ask what lapse in judgment caused these two giants in the fight against racism, prejudice, and poverty to make these ads. (Several unsuccessful attempts were made to reach Ms. Angelou or her representatives for a comment.)
Send your opinion to me at streetethics@independent.com.
Benjamin Bycel is an attorney and writer. He was the founding Executive Director of the Los Angeles Ethics Commission and of the newly reconstituted Connecticut Ethics office. He serves as an expert witness in cases dealing with political and legal ethics.