Columns
A Community Pool in Goleta
Treasured Memories of Summertime Should Include a Body of Water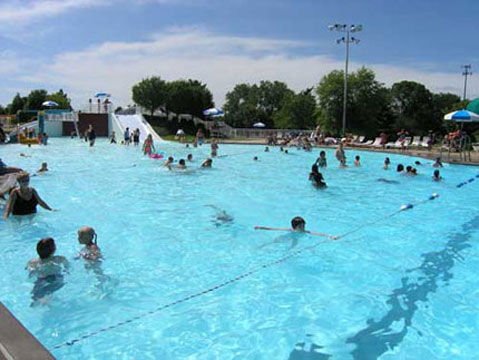 As I was enjoying the 4th of July and the marvelous weather that the Central Coast abundantly offers during the past four-day weekend, I reminisced on those times I spent carefree when I was a little girl and had fun while enjoying summertime. In most of those treasured memories, there's always a body of water included. Whether it was the ocean, a river, a lake, or our community pool, feeling the freshness, and looking at those tiny drops of water running down my body was not only a treat for the senses but also great entertainment.
Our community pool was very close to my home, and other than offering daily fun and challenging physical activity, it also offered an incomparable tease for my curiosity and my imagination. But, it was not only me. My cousins, my friends, and my neighbors used to convene there, and everyone took care of everyone. "Our" pool seriously promoted community. Even police officers that patrolled our neighborhood swung by to make sure everything was in order. Many adults, or what I considered then viejos (pretty much everyone over 18), were having lots of fun, too.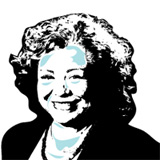 When at the pool, one thing was for sure: I never wanted to get out. However, I had to obey my mom and get out quickly (after the third call) to go back home for dinner. Gosh! I remember how, after swimming and playing most of the day, my belly started to growl. The five-minute walk home seemed like an eternity, but the sacrifice was well compensated with a yummy dinner that my mother had prepared the night before. After that, I was done for the day!
When my two daughters were growing up here in Goleta, they didn't have the advantage of having a community pool where I could have taken them. What about the ocean, you ask? Well, yes. We did go to the ocean, but with the water being so cold, we could only go in the water during the last days of summer, when the bright sun has had enough shining days for the water to be warmer.
Today, there are many new constructions going up in Goleta. You can see how the landscape changes by the minute. Office buildings go up, hotels go up, stores are also built, even housing we see increase. Moreover, a nonprofit organization is even raising money to build a skating rink. However, the construction of a community swimming pool (which is a no-brainer, having the incomparable climate that we have) has never been considered in Goleta, or if it has, the idea has not been taken seriously enough to make it a reality. Why not consider using part of Girsh Park to house a community pool? This will make Girsh Park our city's epicenter, along with a shopping mall and an ice rink. Or, make the ice rink a dual-use location; it could house a community pool during summertime and be converted to an ice rink the rest of the year. Of course, not being an architect, this perhaps sounds logical to only me.
A pool will provide to parents, grandparents, and children of all ages a place to have a grassy area for a picnic and a decent-size pool where children will play, sunbathe, exercise, and laugh. Have you noticed how much people laugh when they're in a pool?
Since the moment I came to live in Goleta years ago, I've heard a general clamor for healthy activities for our youth 11-14 to partake. It is clear that there is no appropriate entertainment for this age group locally. Although some people might argue that Dos Pueblos and San Marcos high schools have pools, and that these can be used by the community, unfortunately, these pools are already used to the maximum by those high school students practicing and playing their water sports, and there's very little room for anything else. Believe me, I tried with very little success.
When a nice community pool in Goleta will be built depends only on the vision of our government and on the resources of our local entrepreneurs and private donors. But wouldn't it be nice to have one?