Voices
What's There to Learn from These Fires?
Yarnell Taught a Sobering Lesson for All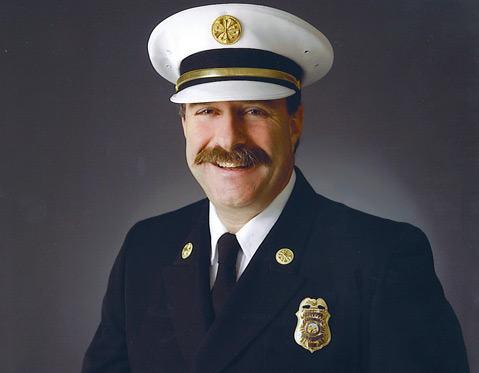 In the last few days looking over my emails, I received two that created a connection that caused me to take the time to write this opinion.
The first email was titled "Area Fuel Moistures at 10 Year Low." The U.S. Forest Service (USFS) protects your forest in many ways. It is by no haphazard circumstance that your federal firefighting force staffs and places resources at particular locations at particular times of the year. The USFS Predictive Service forecasts where the next fire will take place — may I add, with considerable and amazing accuracy? Their previous predictions have now stated the obvious. The report says that the fuels (vegetation) in our region are dry, dry, dry. That fact became self-evident a few nights ago along the bluffs south of Summerland. That's when an ember from a beach fire ignited the entire hillside, without any wind or excessive heat, and in the cool and moist air of 9 p.m., the same hillside vegetation that normally withstands the summer heat and drought.
The second correspondence was titled "Yarnell Was Unready for Fire." The piece published in the Los Angeles Times was subtitled, "Most building in the Arizona town did not have the nearby growth cleared." This community outside of Prescott will now be infamous for the human toll taken while Hot Shots worked to save the surrounding vegetation and town. As a 37-year veteran of the California fire services, I've heard of far too many young men and women dying in similar circumstances decade after decade. Man Gulch, Storm King, 30-Mile, Esperanza, and now Yarnell. Put bluntly from a Fire Chief's perspective, no forest and no building is worth the loss of life we continue to experience. Stated a little more bluntly and less "PC," a Fire Chief will not send men and women to their deaths to protect things that will either regrow or rebuild. If your son or daughter were doing this job, wouldn't you expect their leaders to believe the same?
So what's in this message for you, Southern Santa Barbara County residents? It is simple. First, don't do foolish things with fire. Prepare now because when, not if, the wildfire comes, your local Fire Department and firefighters will do their very best and bravely provide those vital services you pay for with your hard-earned tax money. But we are going to avoid sending any more men and women to their deaths. The most important steps taken to assure your property survives a wildfire is not assuming these brave men and women will be there, but making your home defensible and fire resistive now.
Taking the steps to help us do our job may be simpler than you think. Common sense items like clearing vegetation, having a noncombustible roof, and removing combustible items from beside your home can make the difference between losing the structure or surviving the fire. For more information check your Fire Department website under "Ready Set Go" or contact your local Fire Department Fire Prevention Staff.