Announcement
CAMA elects NancyBell Coe to its Board of Directors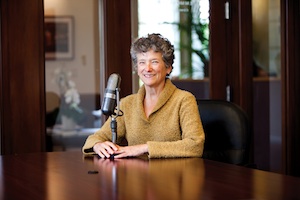 Community Arts Music Association of Santa Barbara, Inc. (CAMA), entering its 95th concert season in 2013-2014, has elected NancyBell Coe to its Board of Directors.
NancyBell Coe retired as President of Santa Barbara's Music Academy of the West in August 2010. She came to the Music Academy in 2004, after several years as artistic administrator at the Aspen Music Festival and School. Her long career with classical music performance and training institutions included the Cleveland Orchestra, the Los Angeles Philharmonic and the Spokane (Washington) Symphony.
In Santa Barbara, she serves as one of three Co-Trustees of iCAN, the Incredible Children's Art Network, whose music and visual arts programs bring sustained creative learning opportunities to underserved children in Santa Barbara County. Additionally, she is on the board of directors of the Association of California Symphony Orchestras (as President since 2009), and New Music USA (New York). She further serves on the Board of Overseers at the Curtis Institute in Philadelphia, and on the Board of Governors at the Ojai Music Festival.
CAMA, Santa Barbara's oldest arts organization, brings the finest classical musicians from around the globe to Santa Barbara's Granada Theatre and Lobero Theatre.