Best Of
Best of 2013: Sporting Life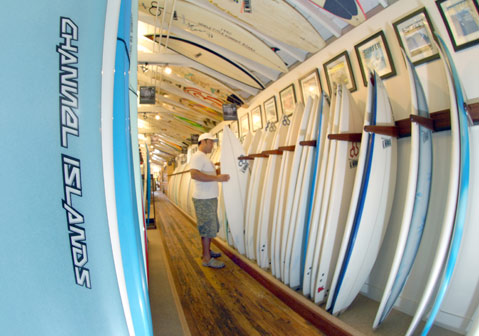 Health Clubs
YMCA
Two locations
Considering the abundance of fancier sweat-stained alternatives, the triumph of the good-old Y seems inspired. "We like to think of ourselves as offering so much more for people than a health club," said membership director Eliot Bertha. "But don't get me wrong, we're thrilled that they picked us. I think people enjoy coming here because of the family-friendly atmosphere. Of course, we also have state-of-the-art equipment and all the classes we offer from tabata to Zumba. And the pool. We have lots of options; that's probably our biggest draw. From birth to 100 years old, you can probably find something for everybody here."
FINALIST: SPECTRUM ATHLETIC CLUBS
Yoga Studio
Yoga Soup
28 Parker Way
965-8811
Best known as a soulful gathering place, Eddie Ellner's extremely eclectic studios serves up an advanced and diverse yogic fare from plain-old Kundalini to exotica like Yogalates popular teachers in town beginning with Ellner himself but including David Courtenay, Yoni Berk, and Ken Gilbert. The fact that many of these teachers are also performing artists probably helps add the exciting sense of studio as scene. It's diverse, reasonably priced, and a great place to hang out, nibble some organic nosh, and maybe attain satori before dinner.
FINALIST: YASA YOGA
Outdoor Fitness Program
Jenny Schatzle
698-6080
"You just made my week," said the irrepressible Schatzle, who has been in town for more than a decade but has built-up her outdoor classes in Chase Palm Park during the last nine years earning the readers' votes. "We always like to say that we don't change your body, we change your life. I hope that's why they voted for us. We're all about helping people at every level from extreme athletes to people fresh off the couch. Please tell the readers they just made my day."
FINALIST: S.B. SWEAT
Campground
El Capitán State Beach/El Capitan Canyon
Off Hwy. 101, 17 miles west of Santa Barbara, 968-1033
Since campgrounds have limited access to public relations firms, we have only the obvious facts at hand to guide us to answer the question, why does this campground win the readers' poll year after year? Well, let's just look. Great beach, sandy, and nice for bodysurfing and frolics: check. Campsites clean and reasonably priced with lots of available space in autumn when the weather around here turns nice: check. Camp store: check. Beach trails: double check. Surrounding mountains beautiful and lonesome-sounding train rushing through at night. Monarch butterflies. Kelp forests. Canyons full of song. Who needs PR when you have a shaded creek-mouth beach? Conclusion? The readers rule.
Camping Gear Store
REI
321 Anacapa St., 560-1938
Campers, who seek to escape the complications of civilized life, notoriously need a lot of equipment. Tents and sleeping bags are only the beginning. People need lightweight toothbrushes to put in their ultra-light backpacks full of dehydrated food. There are flashlights and safety matches, parkas and tarps, compasses and maps, and don't forget the canteen. It's harder to be a noble savage, but it's a lot easier to be a prepared outdoors-person with REI's huge inventory and competitive prices. Its second year in town and it's won each year; all you need to add is the wanderlust.
FINALIST: MOUNTAIN AIR SPORTS
Swimwear Store
Bikini Factory
2275 Ortega Hill Rd., Summerland, 969-2887
It's hard to imagine sadness entering this little paradise in Summerland, but last year we all mourned the death of Sally Yater, who first opened the little shop — then in Santa Barbara, later in Summerland — the same year the Beatles wanted to hold your hand. Since 1963, generations of women have found their beachy look here, and longtime manager — now owner — Linda Meyer is keeping her spirits up by keeping up the great tradition. "I think it boils down to customer service. I keep reminding myself that this is a painful process for some women. Some enjoy it a lot, but for others it's hard. We try to make the experience great for everybody, and you never know what slice of life you'll see in this store."
FINALIST: SUNDANCE BEACH
Snowboard/Ski gear Store
Mountain Air Sports
14 State St., 962-0049
It's worth reminding ourselves that this store has taken this award every year since, well, since there was an award. "We've won it every time," bragged owner Ken Duddridge. "You can calculate how many times that was." And as for the reasons? "I hope it's because we give customers really good and really helpful service. Our customers ski all over the world and we do everything from selling equipment to custom fitting of ski boots. You don't usually find that kind of expertise in stores, as they say, down in the flatlands."
FINALIST: REI
Bicycle Shop
Bicycle Bob's
Two locations
"We really believe a lot in customer service, but we also have a great selection," explained owner Bob Zaratzian, whose store has managed to take this prize from the jaws of really long-established bicycle shops, as well as trendier new school stores for over a decade now. "We offer variety and service. We're different because we try to reach all different levels. Some stores go for the high-end racing bikes, and that's good. There should be such stores, but we try to have something for everybody from juvenile to experts, the higher end and everything in between."
FINALIST: VELO PRO CYCLERY
Skateboard Shop
Church of Skatan
26 E. Gutierrez St., 899-1586
There is no subculture as dedicated to merry self-destruction as the skateboarding world. Sure, surfers and BMX guys risk their necks routinely, but skaters seem a lot more dogged in hurling themselves against the rough edges of reality in order to perform dubious feats. We say this in wonder, really, and our hats are also off to the crew that has manned this defrocked church, branding it with a punny yet clearly sacrilegious title, and then turning around with more dogged determination, making a go of a very niche business in a very high rent town. Now that the world has followed them, let's just pray that this church can stay solvent and its adherents remain bloody and unbowed.
FINALIST: POWELL-PERALTA
Place to get Athletic Shoes
Santa Barbara Running
Two locations
"This is the seventh year we won and our 10th anniversary. Yay," said Monica DeVreese who co-owns the S.B. Running stores with her husband Joe. "I like to think that it's the unparalleled customer service. You know how important it is to get a shoe right? But we also pride ourselves on serving all levels of active people." Whether a professional runner, weekend warrior, or someone out for a nice walk, said DeVreese. "We haven't decided how to celebrate our anniversary yet, but this is great."
FINALIST: BIG 5 SPORTING GOODS
Whale-Watching Tour
Condor Express
301 W. Cabrillo Blvd., 882-0088
Captain's blog, sea date September 10, 2013: On this actual date, the skipper of this five-day-a-week day-tripper boat reported three pairs of humpback whales — "knobby-headed creatures" the captain called them rolling around and scooping up scads of anchovies from the sea accompanied by thousands of dolphins and a coupla minke whales. The ship doesn't actually guarantee you will see whales — blues and orcas also abound during various seasons — but the captain will offer a whale check if the cetacean turnout doesn't match usual expectations. Prices range from about $90 for a half-day adult tour to $25 for quarter-day kids depending on the season. It's maybe not why we live in Santa Barbara, but it is an epic different dimension of strange life nearby and one we boldly ought to go to sea and see.
FINALIST: DOUBLE DOLPHIN
Golf Course
Glen Annie Golf Course
405 Glen Annie Rd., Goleta, 968-6400
"If you saw me right now, you would see me doing backflips," said Glen Annie General Manager Rich Nahas. "Of course, we're excited we won. I think you can see our popularity from a value standpoint. It's not expensive; it's a championship golf course with amazing views and a restaurant that features fine cuisine. Put it all together and it's an amazing experience." His backflips, he claims, are pretty exciting to experience, too.
FINALIST: SANDPIPER
S.B. Tour Company
Land and Sea Tours
216 Arboleda Rd., 683-7600
You probably know them better as the Land Shark, an idea that proliferated in seaside towns around the world in the last two decades, putting big amphibious craft out on the streets and then charging tourists a modest sum to see the host city by land and by sea. This town seems best suited to the project. Or at least, this company does. "We're doing great," said Andre Manoux, who calls himself "one of the captains" of the surf-and-turf bus. "I think what we do is supply the perfect platform for parties. We keep busy year round, and the only month we are slow is December when it tends to rain." Locals comprise a surprisingly large proportion of their customer base, said Maroux. "But it doesn't hurt that all of these cruise ships are coming to town now, too."
FINALIST: S.B. ADVENTURE CO.
Pilates Studio
Fit Buddha
330 State St., 901-3440
"We're over-the-moon excited to win," said Fit Buddha owner Marcus Kettles. He's also completely nirvanaed out about his technology, something called a Megaformer Bionic True Body Sculptor, which he describes in enthusiastic detail. "You know the original intention of Pilates was to rehabilitate injured dancers' bodies. This does that, but a lot more beside." And it's somehow universally customizable, too. "If you took a professional athlete and a beginner and put them on the machine at the same time, they would get the same workout," he claimed, referring to calories burned and challenges to musculature and breathing. "This opens up a whole new world of training, and we have amazing trainers, and the whole thing can be done in 40 minutes," he said. (Enlightenment not guaranteed.)
FINALIST: IM=X PILATES
Martial Arts Studio
Martial Arts Family Fitness
122 E. Gutierrez St., 963-6233
There's always been an emphasis on family involvement at Martial Arts Family Fitness. Kindness and respect are stressed, even though self-defense is clearly the most important job at hand. But it's also family because there seems to be something for everybody — male, female, and of all ages. From the Hapkido classes that range from beginner to black belt, there's also kickboxing — super aerobic — and something they call KUT, which magically combines boxing and body sculpting. They also do birthday parties for kids, which proves that the instructors are not only skilled, but very, very brave.
FINALIST: PARAGON BRAZILIAN JIU-JITSU & KICKBOXING
Dance Studio
Santa Barbara Dance Arts
1 N. Calle Cesar Chavez #100, 966-5299
This 17-year-old company evolved from Steven Lovelace's very popular uptown Santa Barbara Dance Arts. Though he is now professor emeritus there, the new owner Alana Tillim more than honors the original sense of the place as an educational dance space, performance-honing opportunity, and great place to hang out and talk dance. Soon to move to their new headquarters of East Cota Street, SBDA with its school and Arts Mentorship connections to the community is a great place to dance hip-hop or ballet and just about everything in between. And yes, they have aerial, you crazy kids.
FINALIST: RHYTHM DANCE & FITNESS STUDIOS
Surf Shop
Channel Islands Surfboards
36 Anacapa St., 966-7213
Between Rennie Yater and Al Merrick, this city embodies the origins and contemporary apex of surfboard shaping in the world. Merrick outfits most of the champion surfers on this wave-saturated planet, and this shop on the edge of the Funk Zone has since 1969 outfitted oceanlovers of all sexes, orientations, and degree of expertise. They've been there for 40 years to fan the stoke.
FINALIST: SURF 'N' WEAR'S BEACH HOUSE