Living
Scene in S.B.
Caretakers and Creatures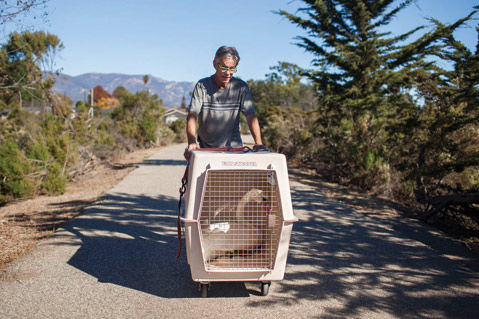 Chuck Cail transports a swan to be released at Lake Los Carneros after it swallowed a fishhook and was rescued by the Santa Barbara Wildlife Care Network. Cail is retired and frequently volunteers with the organization. "When you see an animal that you've been personally involved with fly away free and healthy, that's what this is all about," he said.
"We're watching the dance of nature and getting back to the garden," said Scott Courts as he, Sarah Chicone, and their dog Gatsby take in the sunset and the myriad of photographers at Alice Keck Park Memorial Gardens on a Sunday night. "We're just chilling and thinking about what a gift this park is," added Chicone.