Briefs
Former UCSB Employee Neil Baker Sentenced to Probation
Will Be Placed in Residential Treatment Facility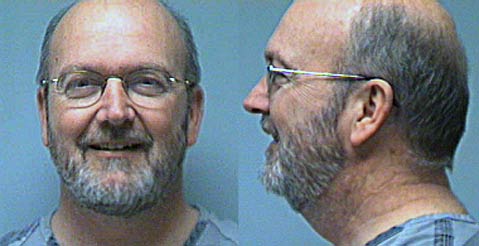 Neil Baker, a former UCSB employee well known for his online tirades against campus administrators, was sentenced Tuesday to felony probation and will be placed in a residential treatment facility by the Veterans Health Administration.
Baker, 55, was arrested in August for felony vandalism and misdemeanor trespassing after he was caught damaging windows at the Engineering Science Building at UCSB. The court granted a temporary restraining order against Baker in August, specifying he was to remain at least 100 yards away from the campus.
Baker left his position as a senior development engineer at UCSB in 2004 and relocated to Washington. He was arrested in 2010 in Washington after he posted bomb threats and attacks against UCSB employees on Craigslist and Facebook, causing the university to go on high alert and warn people to immediately contact authorities if they saw Baker on campus.
Baker's alleged vandalism this year was the next reported time he was on campus. He has remained in custody since his August arrest and was held at a $250,000 bail.