Capitol Letters
Governor Recruits Dog to Sell Voters on State Budget Success
Plus, Dianne Feinstein Encounters 'Drone' Outside Home Window
No furry critter has been as politically exploited as California's First Dog, at least since the feds plopped a campaign hat on Smokey the Bear half a century ago.
Making a shameless pitch for the pet-guardian vote, Governor Jerry Brown last week gave a starring role to Sutter, his Pembroke Welsh corgi, when he unveiled during his annual state-of-the-state address a pack of ersatz playing cards featuring both the handsome visage and some purported policy pronouncements of the dog.
"Bark if you don't like deficits," Sutter declared, according to Brown. "Save some biscuits for a rainy day," came another of the governor's canine claims.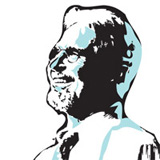 Sheesh.
Brown quoted Joseph's advice to Pharaoh ("Put away your surplus during the years of great plenty so you will be ready for the lean years which are sure to follow") and that tired George Santayana maxim employed by every middle-school debater ("Those who cannot remember the past …"), but his 17-minute pedestrian speech sadly was devoid of any Zen Jesuit brain bogglers, instead foisting on us the defenseless Sutter.
Avoiding injury to arm or elbow while patting himself on the back, the governor highlighted the stability of state finances, hailing a "California comeback," which in truth rests on voters raising their own taxes by $15 billion through 2012's Proposition 30. "For a decade, budget instability was the order of the day," he said. "But three years later, here we are ​— ​with state spending and revenues solidly balanced, and more to come."
To his credit, Brown, in his first term (or third, depending on how you count), oversaw reduction of a Schwarzenegger-era $27 billion annual deficit into a projected $3.3 billion surplus, while $60 billion of long-term debt in the state budget has shrunk to $25 billion.
In the unofficial start of his reelection bid, however, he offered few solutions to more intractable problems at a time when nearly one-fourth of California's population lives in poverty. Steering clear of polarizing controversies, Brown barely acknowledged $200-plus billion in unfunded pension liabilities, fierce conflict over his high-speed rail pet project, or his staggering $25 billion plan for two 40-foot-wide tunnels 150 feet underground to transport more water to the Central Valley and Southern California.
No word yet about Sutter's views on realignment.
Difi's Pink Elephants: In one of the weirder public pronouncements in memory, Dianne Feinstein recently told the U.S. Senate Commerce Committee that a drone tracked her to her San Francisco mansion.
"Sen. Dianne Feinstein says she once found a drone peeking into the window of her home," the Beltway website Politico reported. "Feinstein said she encountered the flying robot while a demonstration was taking place outside her house.
"She said she went to the window to peek out ​— ​and 'there was a drone right there at the window looking out at me.' She held her hand inches from her face to indicate how close it was: 'Obviously the pilot of the drone had some surprise because the drone wheeled around and crashed, so I felt a little good about that.'"
Ahem.
Oddly, there's been no official report of this fiery incident, say, perhaps from Homeland Security, the FBI, Air Force, or the San Francisco fire or police departments. Yet Difi wrapped up her testimony without an incredulous word from colleagues or press corps; it being Washington, clearly no one saw value in noting that the powerful chair of the powerful, um, Intelligence Committee wore no clothes. Metaphorically speaking.
The Wire political site later reported that the lefty group CODEPINK flew a pink helicopter ("Team RC Mini Thunderbird," Amazon list: $44.97) while recently protesting at Feinstein's Presidio Terrace home. That made as much sense as anything, except for the failure to explain her eyewitness account of an otherwise mysterious big crash.
Feinstein's testimony focused on her belief that the U.S. should go slow in licensing commercial drones. That starkly contrasts with her unqualified support for military drone warfare in Pakistan and elsewhere, along with her rubber-stamp backing of the National Security Agency's once-secret collection of metadata on all Americans. Politically, her stances are paying few dividends: Just over a year after winning reelection with 63 percent of the vote, a statewide poll this week shows Feinstein's approval rating drooping to 49 percent