News
Reporting a Bad Senior Driver
When Does the Danger Outweigh the Indignity?
A Subaru TV commercial portrays a loving father giving his daughter the keys to the family car for the first time. The father is obviously torn, excited on one hand to see his little girl grow up, and on the other, nervous about her driving alone. A touching moment for all.
There is another moment in the life of many families when the handing over of car keys is not so touching. This is when family members ask an elderly parent to give up his car keys and stop driving because they think he is a danger to himself and others when he is behind the wheel.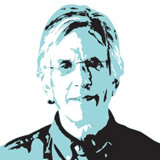 There is no easy or nuanced approach to tell an elderly parent, who may have been driving for 60-plus years, that's it's time to stop. He hears your words, regardless of how they're said, telling him he is too old to manage things for himself. He sees his independence and mobility greatly diminished or gone. He has lived an independent life, and now he has to rely on others, or public transportation, for a simple trip to the market. He hates it.
It is heartbreaking for family members to watch a once-vigorous parent no longer able to enjoy his freedom of movement. But what happens then when the senior driver refuses to hand over his keys?
Should families report their parent's diminished driving skills to the DMV? Does it have to be when he reaches 70? 80? 90? No. California law does not make driving decisions solely on age alone. In fact, the DMV cannot revoke, suspend, or restrict a person's driver's license just because of age. While doctors, law enforcement officers, and others are obligated under state law to report an elderly dangerous driver to the DMV, family members are not under a legal duty to act.
Thus, without any law mandating that families report, it becomes an ethical dilemma as to when to report Grandpa's poor driving to the DMV. What if Grandpa has just had just a few minor driving incidents, a lane violation or a failure to make a full stop at a light, is that enough to report him to the DMV? (I note that this is an equal problem with Grandma but, for the sake of ease of reading, stick with "Grandpa" here.)
The decision is made clearer if Grandpa has blurred vision, hearing loss, or some other psychical or mental ailment that affects his driving, but he still refuses to give up the keys. Under these circumstances, you have a clear ethical duty to file the proper report with the DMV.
Fortunately, the California DMV has one of the few Senior Driver Ombudsman programs in the country. The telephone numbers for the five statewide offices are listed on its website, and I spoke with John Locher, chief of the program, who was extremely helpful in describing how it works. The job of the ombudsman is to explain to the family the steps necessary to submit a "Potentially Unsafe Driver" form.
The DMV does not take anonymous telephone reports? Should you be concerned that Grandpa will find out that you reported him and escalate the already strained family relations? The DMV policy does not release the names of the family member who reported the senior driver unless a court orders it to.
Once a senior has been reported as an unsafe driver or has failed a test at DMV, it's up to the department to take the appropriate action. The DMV can examine a driver's vision and other health issues, order the driver to retake the written exam, and, if necessary, make him take a new driving test. After the DMV evaluates the tests given to the senior driver, the DMV has a number of options: It can issue a restricted driver's license that allows the driver to only take certain routes on surface streets, prohibit night driving, or suspend or revoke the driver's license.
If a senior or his family feels that the DMV has placed too severe limitations on Grandpa's driving, they can challenge the decision. The senior can ask for a re-examination. The senior can also attempt to show that his medical condition has improved. He can also take driving lessons with a professional driving instructor. Some experts in the field foresee that Baby Boomers will be more active in challenging the license review process. Unlike the Greatest Generation before them, they have grown up challenging rules and regulations.
As in any field of law these days, there are also specialty law offices in California devoted exclusively to "fighting" for the rights of seniors who maintain that their driver's license has been unfairly revoked or restricted.
Finally, writing this column has been a sobering experience. I hope the day that a family member asks me to hand over the keys to my car is a long way off. I cannot predict how I would react. Will I be reasonable? Will I want to hire a lawyer?
At a minimum, before they report me, I certainly will want my children to appreciate that their old man has been driving the Southern California roads and freeways since I hot-wired my father's car when I was 13.