Education
DREAMers Strive for Higher Education
Undocumented Students Share Their Struggles
Editor's note: While about half of the undocumented students interviewed for this article agreed to use their real names, The Santa Barbara Independent decided to use pseudonyms for all of them in order to avoid the possibility of any legal repercussions.
Every Dreamer has a story about the moment they learned the truth. For Julia, it happened when she was a student at La Cumbre Junior High School. Planning to join her 8th grade class on a trip to Washington, D.C., she went to talk to her parents about buying a plane ticket. That's when her parents sat her down to deliver the news: She was not a U.S. citizen.
Julia was shocked. It turned out that she was born in Mexico. Her mother, fleeing an abusive relationship, crossed into the United States with her one-year-old baby. She told the immigration officials she was attending a funeral but instead came to Santa Barbara where she had relatives. Julia has no memory of living anywhere else.
These truths made Julia's mother and stepfather afraid of allowing her to fly to D.C. Her mother and father knew this day would come. To make it up to her, they gave her a beautiful quinceañera, the ritual coming-of-age ceremony that many girls of Latin American descent celebrate on their 15th birthdays, a celebration that is planned years ahead of time and often at great expense. She had a wonderful party, but she has still never boarded a plane.
"It's such a strange feeling," said Julia of learning that she has no documents regarding her citizenship. "It was like getting a bucket of cold water poured over me. … It makes me feel like I'm in a state of limbo. Yeah, I was born in Mexico, but the way I grew up here is totally different. Where do I fall on the spectrum? I'm not completely American, I'm not Mexican. What's my identity?"
The term Dreamer has become the nomenclature for undocumented students brought to the United States through no choice of their own when they were young children. It's shorthand for Development, Relief, and Education for Alien Minors, the title of a federal bill that has been kicking around Congress since it was introduced by Senators Dick Durbin and Orrin Hatch ​— ​Democrat and Republican, respectively ​— ​in 2001. Despite Durbin and Hatch's display of bipartisanship, Congress as a whole has not yet been able to meaningfully address immigration. As a result, California has taken steps of its own.
At the same time, the term DREAM entered the American lexicon in 2001, California passed AB 540, which allows any student who attended a California high school for three years and graduated from one or received a GED or equivalent to attend a public university. (Ironically, the law is mostly taken advantage of by native Californians who have moved out of state but wish to return for school and pay in-state tuition.) The California DREAM Act, actually composed of two separate bills, last year made undocumented students eligible for state-provided financial aid and institutional scholarships.
Nine Freaking Numbers
Unfortunately for Julia, she was accepted to both UC Santa Barbara and UC Davis as a senior at San Marcos High School before those laws passed. Equipped with a 4.0 grade point average and more than 1,200 hours of community service, she expected to attend a four-year college like the rest of her peers in Honors and Advanced Placement classes. But there was no way she could afford tuition. Telling them that she would not be going to a university invoked sympathetic frowns and words of encouragement that only made her feel worse. "It was devastating," said Julia. "They tell you to do all these things in high school … and colleges will throw money at you. It's everything you've been working for."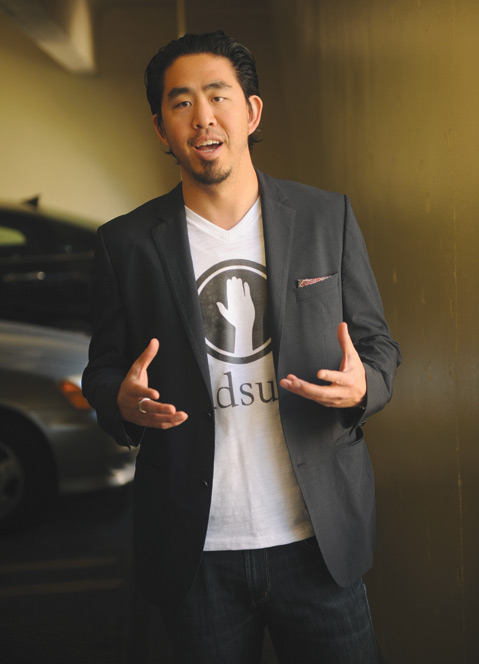 "How do you tell a 4.93 GPA Santa Barbara High School student that local funders are giving out millions in scholarships, but you can't get any?" asked Jonathan Wang, president of Adsum Education Foundation, a nonprofit that offers scholarships to undocumented students in Santa Barbara County. "It can't be because of these nine freaking numbers," pondered Julia.
Citizens and noncitizens alike go through the early years of their life without much need for a nine-digit Social Security number or "papers" regarding their residency status. For children, American-ness can mean a lot of things, but it doesn't mean a line in a ledger book. Adolescence, however, brings a series of events that necessitate documentation. These include attaining a driver's license (although California law that went into effect this year now allows undocumented drivers to get licenses), taking the SAT, or filling out the Free Application for Federal Student Aid, more widely known in its acronymic form as the FAFSA.
"Many of them do not even realize they are AB 540 until they are a senior in high school and going through the application process," explained Sergio Castellanos, a counselor at San Marcos High School who, as part of the AB 540 Coalition of Santa Barbara, has for the past five years helped organize an informational night for undocumented students hoping to attend college. "When they find out," said Castellanos, "then it's like, 'Is something wrong with me?'"
This sense of shame animated Ernesto, who was born in Guadalajara and came to the Santa Ynez Valley at the age of 9. He obviously knew he was not a native-born American, but it was only shortly before his 16th birthday ​— ​the day he believed he would take his driving exam ​— ​that he learned he was not a legal resident. His family moved to Santa Barbara County after his father, an engineer in Mexico, was robbed at gunpoint after withdrawing money from the bank to pay his workers on a project. Ernesto would cover up this past by telling his friends that his overprotective mother forbade him from driving.
"Ni de aquí, ni de allá" (from neither here nor there) is a common phrase used by DREAMers, explained Lola, an environmental studies major at UCSB who grew up in the Highland Park neighborhood of L.A. after her parents fled from terrorism and a morose economy in Peru. They came on a temporary visa thinking they would return, but they decided to stay when a renewal was denied. "We still have a home video of our 'vacation,'" she joked.
Lola learned that she was not a citizen when it was time for her sister to go to college. "I remember my parents telling us we don't have papers, don't have a Social Security number. I didn't know what that meant. … I thought they were just waiting for something in the mail."
Coming Out
What for many students are the first steps along the meritocracy-paved path to the American Dream for undocumented students are the onset of a nightmare. Julia was so disappointed she couldn't attend a University of California campus she considered forgoing a higher education altogether, but finally decided to attend Santa Barbara City College and then try to transfer. She paid for her education by working at McDonald's in Goleta, and last year she did transfer to UCSB. She has since been chosen to participate in a selective internship program with the Vice Chancellor for Student Affairs for which she is arranging a year-long lecture series on health issues. She still works some early-morning shifts at McDonald's, which she looks at as a continuation of her psychology major. She figures that all the face time with customers also gives her a trial run at practicing therapy, her desired profession. "I'm a people person, so any excuse to talk to people is fine by me."
Even people persons like Julia are circumspect about what they share with strangers and friends alike. Some hide their citizenship status for fear of deportation. More than likely, however, they just worry that they will be judged negatively. "You have to gauge people's perception," said Julia. "You can know someone, but you never truly know them."
Ernesto did not tell his best friend that he was undocumented until his senior year in high school. "It was the most nerve-wracking thing I ever did," he said. Ernesto earned a 5.0 GPA and is now a first-year engineering major at UCSB, a poetic choice considering his father gave up an engineering career to become a hotel maintenance technician. Fortunately for Ernesto, his friend was accepting, and they both wrote about the experience in their college application essays.
Speaking publicly about one's residency status, said Castellanos, the high school counselor, "is like coming out. The more they feel safe, the more comfortable they are talking about it." Professionally, his challenge is to get the correct information to the kids that need it. That's why he created a chapter of IDEAS at San Marcos. Modeled after a student group founded at UCSB in 2006 and replicated on campuses across the state, the club offers "financial, academic, and emotional support" for undocumented students.
"The problem right now is that people are scared to tell people they are AB 540," said Carmen, one of the students who Castellanos has shepherded through the process of assessing higher-education opportunities. She first learned that she was undocumented when she registered to take the SAT and was asked for a Social Security number.
"I want people to know that there's resources and there's help, and people shouldn't be scared," said Carmen, a San Marcos senior who lives in a one-bedroom apartment with an extended family of 10 relatives. She works 16 hours per week as a busser at Dargan's to help support them, an even greater necessity since her stepfather was laid off last month after his employer, Best Western, learned that he was not a citizen. Despite all these challenges (and the fact that her mother is illiterate and her father was not educated past the 8th grade) Carmen is doing well in school, and plans on becoming a mechanical engineer. She will attend S.B. City College next year and hopes to transfer to Cal Poly.
Students often ask, Castellano said, whether they may alert immigration officials by filling out college applications. He tells them that schools are sanctuaries and cannot be entered by any sort of immigration-enforcement personnel. However, he added, "What undocumented people have to be careful about is, gosh, you are here in the U.S. ​— ​fantastic ​— ​you have goals ​— ​that's great ​— ​but you have to be a law-abiding citizen. I've had a few sad cases where a great student got caught for instance with a DUI without a license, and that thwarts everything."
A Dream Deferred
"Everything," as Castellanos puts it, includes not only acquiring a first-class education, but also applying it. Last summer, President Obama issued an executive order that can allow DREAMers who came here before the age of 16 to legally work in the United States and gives them at least a temporary reprieve from any legal action. For Dos Pueblos High School graduate Maria, that comes as a relief because she recently graduated from Cal Poly San Luis Obispo with a business administration degree.
Maria's family came to the United States when she was 7 years old because she was suffering from intensifying respiratory problems in smoggy Mexico City. While her father maintained hopes of returning to his homeland, where he had been a lawyer, her mother insisted that the family stay, feeling that life for women ​— ​including her two daughters, the younger of which is attending Harvard on a full scholarship ​— ​are afforded many more opportunities in the United States. Students like Maria note that the great personal sacrifice their parents made for their children to have a better life in America accounts for how hard they try to succeed.
Iktan, from North County, poured concrete foundations on construction sites with his father over the summers while attending Allan Hancock College for three years before he found an easier job landscaping. A math whiz who bought his first computer at age 14, Iktan now attends school at Cal Poly, studying computer engineering. "In engineering, you're trying to create something that helps others out. That's why I got into it. Maybe this is one way of bringing jobs back to the U.S.," said Iktan with no intended irony. Just a few moments earlier, he had said, "There are some really smart students that I've met, but because we are undocumented, we can't work for companies that make a difference."
Approved for a work permit, Iktan tutors at Allan Hancock. Maria, also approved for deferred action, got her license this summer, as well. She feels like the professional job search has been challenging because instead of completing internships while in school, she worked at a clothing stand in a flea market. Now she's keeping busy by volunteering in small claims court as a translator and helping her parents run a flea-market electronics store. One reason that Adsum decided to support her, said Wang, is because of her entrepreneurial zest. She did hair on the weekends throughout high school to help support her family. Now, however, she is hoping to work in the financial-services industry.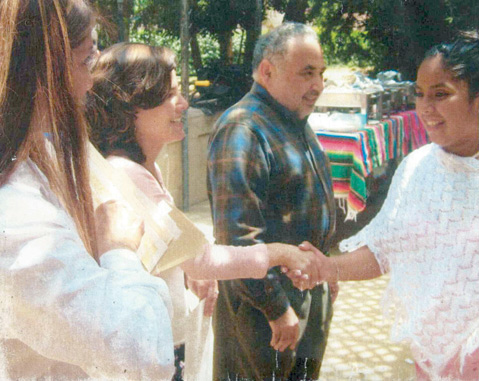 The Law Of the Land
While most movement on immigration policy has come at the state level, President Obama has indicated his desire for Congress to pass a comprehensive immigration-reform bill this year. Santa Barbara's House Representative Lois Capps has cosponsored a bill, HR 15, that would offer a path to citizenship for undocumented residents. She told The Santa Barbara Independent that she supports deferred action and believes a reform bill would secure "a stable workforce for our agriculture and high-tech industries," adding that any bill should include stronger border security and employment-enforcement measures. Via a statement, she signaled optimism that a bill could make it through Congress.
Just days later, however, Republican Speaker of the House John Boehner announced that he did not believe consensus was possible. DREAMers tend to pay close attention to such news, and they are aware that not everyone thinks they should be eligible to attend public universities, let alone be in the country. The ones interviewed for this article, however, felt that although they are sometimes misperceived by the public, they are nonetheless patriotic Americans.
"The biggest thing people should know," said Julia, "is we're hard workers. We really do go above and beyond. Education is what we crave."
"Despite what anyone says ​— ​the economy's broken or conservatives are ruining this or liberals are ruining that," said Iktan, "I still think it's one of the best countries to live in."
"When people are against giving me help financially to go to college, they talk a lot about the numbers," said Ernesto." They talk a lot about how much my education is costing them. In the end, I think it's a psychological thing for them. They don't put a face to [the numbers]. … When you put a face to the problem, it makes it harder to say something so harsh as, 'Deport all the people who are living here.'"
Not that that is likely. Public colleges and universities do not keep statistics specifically on undocumented students, but estimates put the number in the tens of thousands, the bulk being at community colleges. The Director of Admissions at UCSB, Lisa Przekop, said that rising numbers are expected as more applicants become aware that they are eligible for financial aid. And according to the pro-reform American Immigration Council, more than 400,000 undocumented students in California are or will be eligible for deferred action.
While deferred action offers a reprieve for many, high school counselor Castellanos said, "The ultimate goal for me is that for my AB 540 students, they go to college, they graduate, but they have to have that pathway to citizenship. … That's the ultimate goal. If and when that takes place, that's when I can retire."
The Cost of Admission
Four of the students interviewed for this story won scholarships from Adsum Education Foundation, an organization that provides scholarships for AB 540 students. For those inclined to believe that undocumented minors deserve a shot at a higher education, it makes sense to offer them financial aid. According to Michael Medel, student outreach and orientation coordinator at SBCC, most students — documented or not — require some financial aid to get through college. "Typically, in my experience, those [AB 540 students] that have graduated from the university have done so in a longer time because fees are expensive. It's very common to see someone enroll for a year and then take a year off to work, and then come back," he said. Some shuttle back and forth between community college and a four-year university depending on their money flow.
Founded by four Santa Barbara professionals who run the nonprofit completely in their free time and take no salaries, Adsum is Latin for "I am here." Without acknowledging DREAMers, we as a society create "a permanent underclass of uneducated people in America," said Jonathan Wang, Adsum president.
Adsum's scholarship recipients come from an average family size of 4.5 with an average annual income of $26,000. Awardees receive $1,000 annually to attend community college, and $3,000-$5,000 for four-year schools. It might not sound like much, but $1,000 is the equivalent of working two full months in the fields, explained Wang.
Beneficiaries of an Indy Local Hero award in 2012, Adsum's founders were aghast that some of the county's most high-achieving students were not eligible for any public aid or scholarships from area organizations. Just last month, however, The Santa Barbara Foundation announced that the aid it administers via the Scholarship Foundation of Santa Barbara will be eligible to undocumented students.
For more information about Adsum, visit adsumsb.org. The AB 540 Coalition of Santa Barbara also offers a wealth of information for aspiring undocumented college students. Its website is ab540coalition.org.