Living
Scene in S.B.
Exploring and Volunteering
Yair Kaufman and Irene Grinberg relax next to Yair's motorcycle at the Cold Springs trailhead in Montecito. The two spent the day exploring and taking photos in the hills. "The view was so nice, and I was surprised there was actually some water!" said Grinberg, who recently moved to Goleta from New York City. "I'm really glad to be here and not in the polar vortex," she added.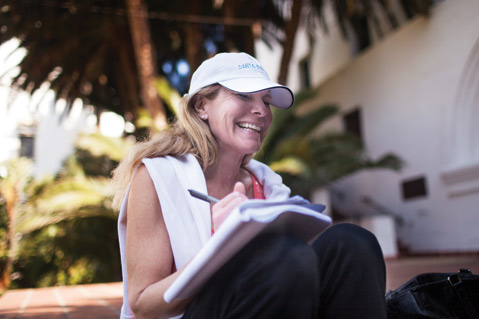 Christine Franklin fills out volunteer applications and reads books at the Courthouse while waiting for the library to open. Franklin, who recently relocated to S.B., enjoys writing short stories and is a public health microbiologist for the county. "When you work in a lab, you don't get to see many people, so volunteering is a great opportunity. I especially love working with the youth," she said.