Columns
The Give Sale Gives Back
Isla Vista Castoff Sale Proceeds Go to Community Projects
There's an excitement in the air around move-out time in Isla Vista. UC Santa Barbara students are graduating, moving, and heading out into the real world. Students and parents share this success. For people who live in and around the area, however, the middle of June signals another type of celebration, the best time to find free furniture, appliances, and more, everywhere you look. If the free items aren't to your liking, than you can always visit the annual Give Sale to find exactly what you want.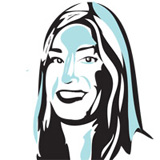 Every year, I have friends who visit during June. They find bikes, coffee makers, toaster ovens, and many other things left at the curb during their daily walks. I've always been envious. This year I decided to emulate their success. I spent several hours each day looking for hidden treasures. I'll admit I became a little obsessive; looking for free things can become addicting. I saw a desk, bureau, lamp, and surfboard in good condition just as the students were setting them out on the curb as I drove down the street. My husband came home with a bike and two vacuum cleaners.
In addition to searching for free things, I also decided to volunteer at the Give Sale, an event run by UCSB representatives in which furniture, bikes, appliances, designer clothes, televisions, and too many things to name are sold at affordable prices. The Give Sale has been held for 24 years and was first conceived as a way to prevent trash from ending up on the streets when students move out each year. Give Sale director Viviana Marsano said, "Its purpose is to save the environment, foster a feeling of community through volunteering, and fund nonprofits."
Last year, the Give Sale raised $37,000 that was divided between 12 nonprofits, including Isla Vista Elementary School's Science Camp Scholarships, Isla Vista Park and Recreation District's Adopt-a-Block and Children's Sequoia Camping Trip, and the Isla Vista Teen Center. A volunteer working an hour at the Give Sale can earn between $23 and $28 for a designated nonprofit.
While welcoming all volunteers, and setting up a temporary site that will be used for less than two weeks, Give Sale organizers run a well oiled and complex machine in which procedures are followed and items are made to look their best for customers. MarBorg sets up 26-foot- storage containers, a Give Sale truck is rented to pick up items in I.V., and stations are set up to sort and organize the donations. "It's a huge operation," Marsano said.
Working at the Give Sale was enjoyable, but not easy. Every item that is picked up, or dropped off at the site on Embarcadero del Norte, is weighed, sorted, and arranged for display. Marsano said that last year the Give Sale collected 30 tons of usable items. "We weigh every single pound because we want to know how many pounds we have saved from the landfill," she said.
Volunteers heft huge bags of clothes, sort through the items, place shirts, jackets, and dresses in particular bins, and then do it again and again. Items that still have the tags on them or have a designer label are placed on a hanging rack as part of a clothing boutique. Appliances are tested to make sure they function and then are cleaned. Dishes, utensils, and other kitchen items are sorted and arranged on tables.
Marsano said that the items donated to the Give Sale come from a variety of sources. Some come from residents in I.V., while many come from students living in campus residence facilities. During the annual move out, 26-foot-long storage containers are set up outside residence halls for students to donate unwanted items. When campus facilities decide to renovate, this can also be a boon for the Give Sale. Every year, there are stacks of bureaus, desks, and other furniture at the Give Sale that have been used in residence halls and other campus facilities.
Even before the Give Sale opens to the public, some of the items are sold to people who buy in bulk. Marsano was pleased when she said that she had sold a number of sofas to La Casa de la Raza. In addition, booksellers come every year to see what the Give Sale has picked up. When I was there, a man walked in saying that he sold costumes and would like to buy what they had. For Marsano, this was another great opportunity.
One of the reasons Marsano feels particularly proud of the Give Sale is the opportunity it gives to foster community spirit. She said that volunteers might become friends and form a bond during the time they are working together. In particular, she mentioned the mothers from the Isla Vista Youth Project and Isla Vista Elementary who come year after year. One of these volunteers, Ngozi Nwosu, impressed Give Sale organizers so much that they hired her. Marsano said, "She was phenomenal last year."
After the sale ends and the area is cleared, nonprofits and residents will see the fruits of the Give Sale's labor. For each item bought, someone in the I.V. community benefits. It's a win/win situation.