News
Skewed Distribution in Transfers to UC
SBCC Ranks #5 in Sending Students to University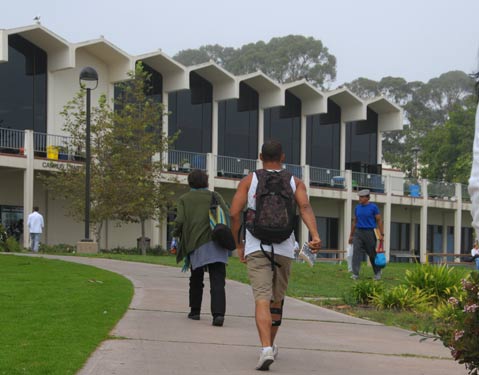 A sizable gap exists among community colleges that transfer students to a University of California (UC) campus. Just seven of California's 112 community colleges make up 25 percent of transfers, according to a recent report released by UC officials.
Further, the 10 community colleges sending the most — more than 4,000 students combined — far surpassed the 10 sending the least — fewer than 100 students total. At the high end, Santa Barbara City College (SBCC) ranked fifth out of all community colleges in the state, sending 464 students to a UC; 461 transferred to a Cal State University campus. In North County, Allan Hancock College sent 166 students to a UC; 603 transferred to a CSU in 2011-2012 (the most recent data available).
Despite attention given on the part of UC officials to close the gap, critics argue city colleges have different goals; for instance, some have larger populations looking to obtain an Associate's Degree.
Perhaps more problematic for UC, the study also found that the number of students transferring from community colleges has declined by nearly 9 percent since 2011. Before that, the growth in applicants had been on the upswing dating back to 1997. The report listed a few causes for this downturn: increased tuition prices, a complex transfer application process, and cuts to course offers at community colleges. But it also predicted that city college enrollment will be on the upswing in coming years — suggesting the demand for transfers to UCs will also rebound.
The report stated that the number of out-of-state transfers (and freshman applicants) has also increased in the past few years. And since 2011, international transfer applicants have increased by 11 percent; the report suggests this might be due in part to "long-standing efforts" of some community colleges to recruit international students. According to SBCC spokesperson Joan Galvan, SBCC caps its international student enrollments at 8 percent of the total credit student population. Of the 7,550 students enrolled this summer, 614 students have international visa status.
Among its findings, the study lays out ways for UC officials to increase the UC transfer population: Develop partnerships with community colleges that send fewer transfer students to UCs as well as partnering with schools that have a high number of underserved groups.