Voices
Transgender Pride
Santa Barbara Celebrates the T in LGBT During Pride Week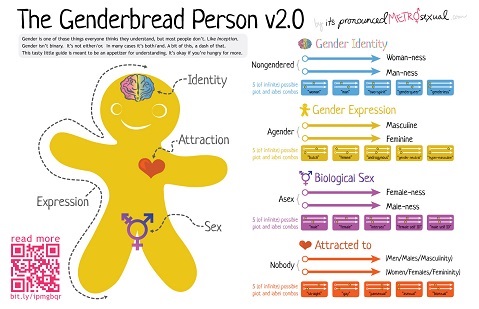 It's Pride Week in Santa Barbara, and when it comes to transgender community, Santa Barbara has much to be proud of. There are three groups in town that celebrate the T in LGBT: one for support, one for families, and one for socializing. All three demonstrate Santa Barbara's caring nature.
Pride week celebrates the Lesbian Gay Bisexual and Transgender community. Transgender people are those with a different gender identity than the sex they were assigned at birth. Trans women were assigned male at birth and identify as women. Trans men were assigned female at birth and identify as men. Some trans people do not identify with either gender (pangender, genderfluid, genderqueer), and some trans people have a non-normative gender presentation (butches, drag queens, transvestites). Trans adults' sexual orientation can be heterosexual, homosexual, or bisexual.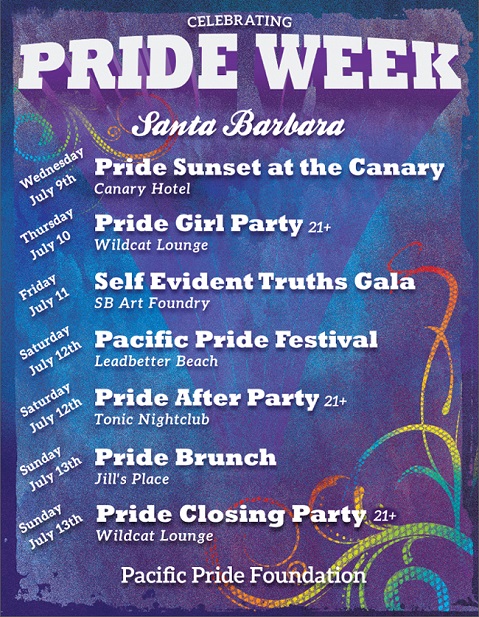 Santa Barbara has a longstanding support group that serves transgender people from Lompoc to Ventura. According to Jessa Riley of Pacific Pride Foundation, the group is widely inclusive. "Some people transition, and they are at the very beginning stage of that process. Other individuals have no desire to transition and identify as gender queer, gender fluid, or with a nonbinary gender. Everyone's identity, process, and timeline is so unique." Riley reports, "People often enter the group feeling anxious, depressed, and isolated, but by the end they have connected and engaged with peers who have the same dilemmas. Hopefully, they walk away from it feeling a lot more connected to a community and thus more whole and happy about themselves. It is so great to see faces light up as they become more comfortable and realize possibilities." The group meets at Pacific Pride Foundation at 6:30 p.m. every first Thursday.
While sexual orientation is a post-puberty exploration of sexual attraction, gender identity, or how you feel about who you are, is something we all have from a very young age. Most people can tell you if they are a boy or a girl as soon as they can talk. Trans children are children who identify with a gender different from the one they were assigned at birth. For example, children assigned female at birth (It's a girl!) may want to be referred to as "he" and be called a boy, or maybe trans boy, and wear boy's clothing. Same for those assigned male at birth.
For parents of trans children, Santa Barbara has a newly formed chapter of the national organization PFLAG, which stands for "Parents and Friends of Lesbians and Gays." The chapter provides a peer support model to parents and family members of gay and trans children. This support is an essential part of making the transgender people safe and understood in their community. Santa Barbara is doing its part.
Marcia Reed attended the first meeting of PFLAG last month. "We feel so fortunate to have been connected with PFLAG's Santa Barbara Chapter. We've been given a gift and are eager, as a family, to learn to support, appreciate, and give back as best we can to other families on the same journey. PFLAG's professionalism, reputation, and organization provide tremendous resources to the Santa Barbara Community," she said. PFLAG meets on the second Monday of every month at 7 p.m. at Pacific Pride Foundation.
In addition to these support groups, a social group is ongoing. The Trans Book Club just held its fourth monthly meeting at Granada Books. This group of readers chooses a memoir or novel by a transgender author to discuss every month, such as those by Professor Jennifer Finney Boylan and journalist Janet Mock. Members of the group also had the chance to meet with Janet Mock at her recent visit to UCSB.
The book club is one of the activities promoted by the The Santa Barbara Trans Meetup Group organized by trans advocate and meet-up organizer Julia Reiss. "Our goal is to provide a social venue where trans folks can socialize with others who fall under the trans umbrella." "Trans" is a term used to include transgender, transsexual, and transvestite people, as well as people with multiple or fluid gender identities. "Our group is gaining momentum and new trans members are joining our ranks every week. It's gratifying to meet so many courageous people, who have ultimately decided on living an authentic life." The Trans Book Club meets at Granada Books (1224 State St.) at 6:30 p.m. on the first Monday of every month.
During this week of Lesbian Gay Bisexual and Transgender pride, Santa Barbara is doing an excellent job of celebrating the T!
Max Rorty, LCSW, is a local author and public speaker. She teaches transgender awareness to institutions and organizations.