News
The Boss Responds
A Call to Angie's List Is Answered by Angie Herself
Two of the bedrocks of ethical conduct are transparency and avoiding conflicts of interest. In the case of Angie's List, which goes by the motto "Reviews you can trust," a look into its advertising practices puts that trust into a transparency conflict.
Let's say you are new in town and interested in finding the best (or the cheapest) dry cleaners, nail salon, Pilates instructor, or barber shop (for you old-timers). No longer can you "let your fingers do the walking" through the ancient artifact known as the Yellow Pages. If you're older than 2 or younger than 100, it's more than likely that you'll search the Internet.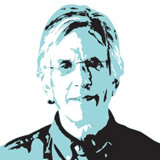 Or you might just visit Angie's List, one of the largest online consumer review sites. Unlike Yelp and other review websites, Angie's is not free. Depending on where you live in the country, a yearly membership may cost as much as $46. Still, Consumer Reports noted in a September 2013 article that "some 2 million households subscribe to Angie's List."
Angie's List is well organized and easy to use, and many businesses offer discount coupons through Angie's List, which all sounds good. So why would a CBS MoneyWatch and Forbes follow up the Consumer Reports story ("The truth about Angie's List, Yelp and more") with their own reporting on criticism of the company for not prominently disclosing its biggest revenue source: advertising fees from the same service providers that are rated by consumers.
Here's how the Angie's List business model works. Subscriber fees make up approximately 27 percent of the company's gross revenue. Providers who are rated on Angie's pay almost 73 percent of company's revenue, approximately $129 million in 2013, in the form of advertising on the website.
The same plumbers and nail salons that are rated at Angie's, supposedly based solely on consumer reviews, are encouraged to buy advertising on Angie's List. And those that do appear to profit by having their ads move them to the top of the ratings lists.
Jeff Blyskal, who wrote the Consumer Reports review on Angie's List, said the company "should be more upfront about their advertising. If you're looking for a contractor, you're only going to look at the first page or two. That skews the ratings. I don't think they're being straight with the public on that."
Moreover, Blyskal thought evidence of the conflict of interest exists in Angie's marketing materials intended for businesses (though no such language appears in the consumer section of the webpage), which state that companies that advertise get "an advantage of increased exposure" that "can propel you ahead of your competition."
To be fair, in none of the articles did the writers trace an exact correlation between buying an ad and moving up in the ratings list. But in speaking with some Angie's List providers, they told me that it was strongly inferred by Angie's List employees that it would be helpful to the provider to take out an ad or continue paying for an ad in order to remain higher on the rating system.
The founder of Angie's List, Angie Hicks, wrote to Forbes: "Angie's List is built on a foundation of fairness and transparency." She went on to explain, "Companies that are A-B rated are eligible to advertise with Angie's List, but they must offer a discount with the advertisement and if their grades fall below a B, we pull their advertising."
Her explanation differs from the one at a section of AngiesList.com open to consumers titled "How Does Angie's List Make Money?"
"A-B providers are invited to offer discounts or coupons to our members in the form of advertising in our magazine and on online. If a provider's rating falls below a 'B' or if they fail to respond to our Complaint Resolution team we will revoke their advertising privileges and remove their coupons from the magazine and AngiesList.Com."
The problematic portion of this statement, as any first-year law student learns, is the word "or." In other words, Angie's website statement means that even though a provider's grade has fallen below a B, if the provider responded to the Complaint team, whatever that is, and the team was satisfied with the explanation, whatever that might be, the provider could continue to spend money on advertising on Angie's List.
And the careful phrasing of "service providers are invited to offer discounts or coupons … in the form of advertising" amounts to a deceptive statement. Consumers quickly reading through this might not get the same understanding they would get from a direct statement that A-B providers advertise on Angie's List.
I called Angie's List for an explanation, and I made my way through the maze of operators until I reached the message phone for Cheryl Reed, who seems to be a public relations officer. She promptly returned my call, and I told her I wanted to send a series of questions about conflicts of interest in the company's advertising policies.
Much to my surprise, Reed immediately asked if I wanted to speak with Angie. "You can ask her any question you want," she said. It's been a long time since I heard a PR person tell me the boss herself would answer questions.
A few minutes later my phone rang.
"Hello, this is Angie Hicks. What questions can I answer for you?"
Instead of the river of defensive malarkey I expected to flow over the phone lines, Angie Hicks responded in a calm, nonoffensive manner to all my questions about whether her company engaged in conflict of interests, deceptive and misleading practices, and had a lack of transparency and trustworthiness.
In a civil tone, she argued that I was misreading the company's intent and policies. She acknowledged that her company accepted advertising and explained that her employees attempted — she felt successfully — through various safeguards to protect the integrity of the provider evaluations.
When I explained that the paid advertising policy could benefit from being spelled out to her members in plain English, she said, "I think people understand that we advertise, and they still use our services."
I thanked her for her willingness to discuss tough issues, and she thanked me for raising them.
Hicks certainly understands the criticism that has arisen about Angie's List's apparent conflicts of interest, but she insisted, "It's just our business model."
Angie, if you're reading this column and you really want to know what your subscribers think, ask them online, in plain English, whether they think a conflict exists when Angie's List accepts advertising from the companies being rated, and then moves the companies upward in the list because they advertised. Who knows? You may just find that they agree with your business model. But you'll never know or be able to claim honest transparency unless you ask.
Putting it in straightforward English would be full and honest disclosure, which is what you ask of consumers and the providers they rate.
Angie, I like you. I just don't like your policy.
Benjamin Bycel is an attorney and writer. He was the founding executive director of the Los Angeles Ethics Commission and of the newly reconstituted Connecticut Ethics office. He serves as an expert witness in cases dealing with political and legal ethics. If you have an ethics question, send it to streetethics@independent.com.