Opinion
To Richard
Remembering a Neighbor Who Didn't Live in a House
Santa Barbara's an interesting place. When I first moved from the East Coast I didn't know what to make of it. The beauty of the coastline and near perfect weather reminded me of the South of France. But look past the façade and there's an undeniable underbelly. Is Santa Barbara a microcosm of the States or even the world? Here we are in the land of Oprah, where wealthy semi-retired and Hollywood elite live (peacefully?) alongside the marginalized and oppressed. Political leanings aside, one jaunt down State Street is revealing. I dare you to attempt to read a paper and enjoy a quiet morning coffee and not be moved — in some direction.
When I learned of his passing, I wasn't shocked at all. I knew it was the man who lived in the old silver van at the end of my street, across from the corner bodega. There was a picture online, I'm not sure if it was the polished, thick-heeled, black shoes peeking out from under the white sheet or that it accompanied a report of a Code Blue, an unresponsive person on the 400 block of Victoria Street. I just knew it was Richard.
For several years we would pass each other on our quiet little block, saying few words, mostly nodding or smiling. He walked with purpose, was well groomed, silver-haired, wearing a red bandana under a straw hat, likely in his mid-seventies. Quite handsome but too lean by the time I met him, life taking its toll on his tall, frail frame. Still, there was strength there. And pride. Without really acknowledging he lived in his van, one time I casually mentioned the Safe Parking Program in town and special housing accommodations for seniors. He winked, "Ah, sure. This town is great that way. Let's save that for someone in need."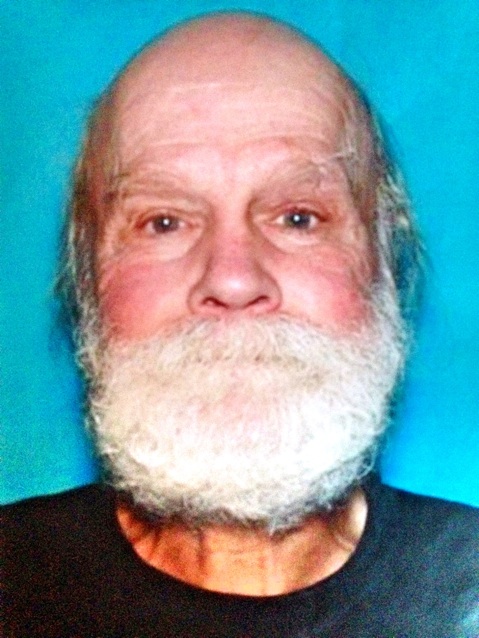 A few days before I saw the post online announcing his death, Richard walked past my house with his usual plastic bag carrying the odd orange or avocado he had picked from one of the neighborhood trees or maybe bought at the Farmers Market. "Thanks for your note, dear." About a month earlier my landlady passed away. I had placed a flyer on his windshield to let him know about the viewing. "I'm sorry, Richard," I said. "I know you were friends."
"I'm not sorry. She was quite lonely, don't you think?" And then interestingly for a man who lived in a van, he said, "For such a wealthy woman she lived a life of great poverty. Boy, that place, was it a mess. I told her I would help clean up, but she was afraid of people. Too bad. Well, I hope you're okay. Rents in this town don't come cheap. Same goes for the boys upstairs; good people, those boys."
Richard put his hand on my shoulder and looked at me, his crystal-blue eyes watery with age. "You take care of yourself. Enjoy those dogs of yours." His gaze met the sunset. "Look at these foothills. Aren't we lucky?" Smiling, he took a long slow breath, and with a squeeze and a nod, off he went.
Richard did not epitomize homelessness, defined as a person without a home, of no fixed address, without a roof over one's head, vagrant, displaced, and destitute. He made his "home" under a palm tree in his old Toyota mini-van, having lived there longer than most residents in the neighborhood, around 15 years. His hygiene was impeccable, and he never begged; in fact he gave back. He served our country as a medic in the Army. He'd share fruit or flowers and often offer to lend neighbors a hand to help unload groceries. Richard was a gentle, humble soul, but he was engaged in the community, often frequenting the Farmers Market, library, and the Cabrillo art show. When asked, he was vocal about his political views, particularly about the environment. He kept up with modern technology, proudly using an iPod and sporting a solar panel in his van, his home.
I'll miss him. His kind eyes and gentle acknowledgement made me feel at home. People online lamented about Richard's "sad, lonely existence." Not me; I'm with Kafka: "The meaning of life is that it stops." For now.